The Reebok ZPump Fusion is here.
Two words for you: #GetPumped.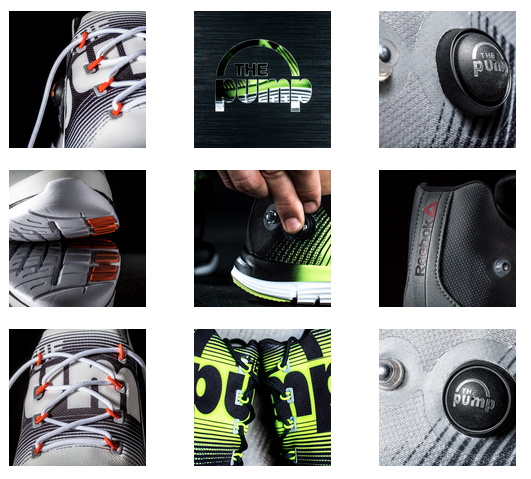 The Reebok Pump Commercials That Started It All
Every company has a moment they are most proud of, where the intersection of technology and marketing collide in an ostentatious firework of creative genius and consumer understanding. For Reebok, this was in the late '80s when designer, and now Vice President of Advanced Concepts at Reebok, created The Pump. Reebok was one of the premier athletic retailers at the time, and had an incredibly aggressive marketing department that held nothing back when The Pump was unveiled to the public in 1989. Read more.
JJ Watt is on Team Reebok and Has Impressive Hops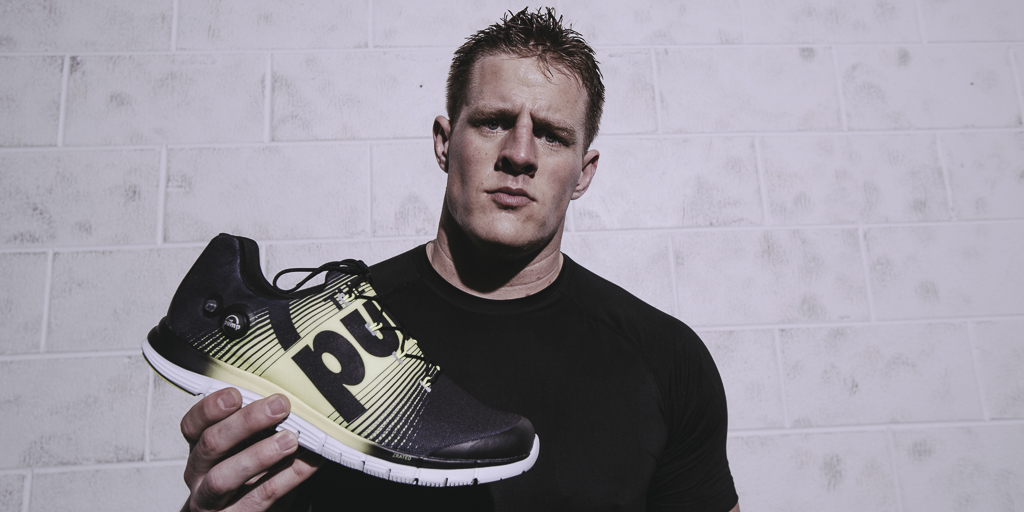 It's official, JJ Watt is the newest member of Reebok's squad. The reigning two-time NFL Defensive MVP had one of the most impressive seasons in league history by putting up 20.5 sacks while being double teamed every play, causing a safety, blocking a field goal, forcing five fumbles, having a pick, two defensive touchdowns, and having more reception touchdowns than the whole KC Chiefs receiving squad (JJ 3, KC 0.).
No big deal.
His season was often compared to Lord Taylor of the Meadowlands's campaign in '86 (Lawrence Taylor for the '90s babies). Many credible sports writers argue he dominated both ends of the ball so much that he deserved to be league MVP, not just defensive.
To celebrate the milestone season, JJ went to the Pro Bowl and spent more time putting in work at the gym than chilling like most players would. Then he penned a deal with Reebok, skipping all the jiggy stunting, and showed the world that his vertical will put yours to shame.
If you haven't peeped the 61″ box jump in his ZPumps, check out the YouTube video below. Stay tuned to see what JJ Watt, Reebok, and Finish Line have in store. It's only just begun.
Kendrick Lamar Rides Through LA
Pump Into the Past with ``My First Reebok Pump`` Stories
Finish Line had the chance to ask 16 Reebok Pump enthusiasts to share their story. The result is a compilation of memories, opinions, and revelations the shoe has manifested with wearers of all kinds. Finish Line presents, My First Reebok Pump: