We've reached that weird part of the summer break where you're probably counting down the days to getting back on campus, and at the same time looking to savor each remaining moment of summertime.
The best thing to do in this situation is prepare for the impending school year, but also make the most of the time off. Interestingly, you can take care of two birds with one stone by going on a short shopping spree through FinishLine.com. Time's a wasting! Let's get into it with some funky patterns and wild looks to start off the school year.
It's common to get into a funk of not caring too much about what you're going to wear on a daily basis, so a flashy backpack is just the ticket to spice things up. To point you in the right direction, check out the JanSport Big Student Backpack. Available in 9 different colors, it'll be hard to chose which is the best out of the bunch.
The summertime is the best time to don a pair of shorts, so you might as well do it style, and what says urban style more than Jordan Brand? In a wide variety that includes 15 different color combinations, the Jordan Striped Elephant Crew Socks feature the brand signature elephant print, so if you've got Jordan shoes in any color of the spectrum, you'll be covered with this selection of socks.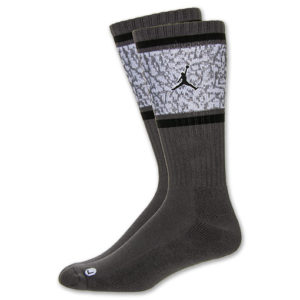 Hard to find shade when the sun's beaming down on you, and a quick fix for that is a new pair of sunglasses. Bright colors are always acceptable in the summer, so you give the Look/See LS1 Sunglasses a look-see.
On the go from running errands to hitting the gym and just about everywhere else your day may take you? Why not throw all of your necessary items in a colorful gymsack from Nike? Their Heritage Gymsack is lightweight and summer-ready with bright colors that shine in similar fashion in the summer sun.
While the summer is still here, live it up, soak in the sun and brighten things up with some flashy colors.
Read Next
https://uat-blog.finishline.com