#WeAreMore: Take A Girl To Work Day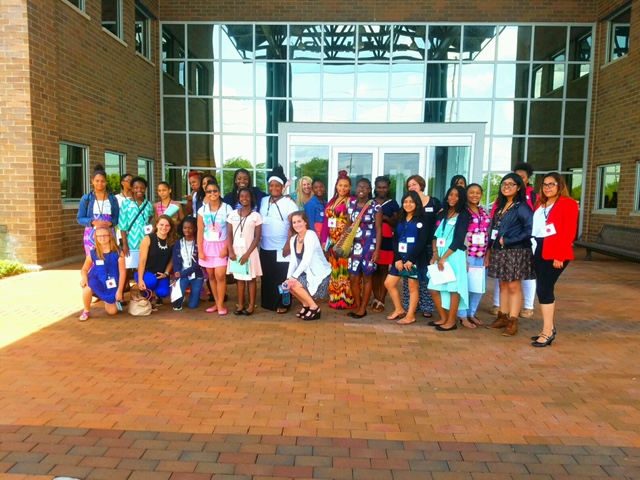 The Boys & Girls Club of Indianapolis recently celebrated 25 years of including girls in the club. At Finish Line, we are also celebrating girls through our #WeAreMore campaign.
The Youth Foundation partnered with Finish Line's Women's Leadership Program to participate in "Take a Girl to Work Day." The girls, along with 18 Finish Line mentors, bonded over lunch and an in-depth tour of our corporate office including our distribution center and customer care area.
After touring our office, they were mentored one on one by various female professionals throughout the organization. To conclude the day, the girls heard from a panel of female leaders who shared their inspirational stories and what a "day in the life" our employees is like.
We learned that like our female community, the girls from the Club are versatile, constantly moving, achieving and changing.
Jessica Lane, an employee of 15 years started at Finish Line as a Sales Associate working her way up to a Store Manager and then Learning and Development Partner at Customer Central. Today, her title is the Manager of Organizational and Leadership Development focusing on performance management, goal setting, development plans, High Potential Leadership and Women's Leadership Development.
"This day was very special and one that left an imprint on my heart. Getting one on one time with my mentee was the part of the day that I enjoyed most. It was great getting to learn about her family, school experiences and what she wants to be when she grows up," said Lane.
Throughout their time at our headquarters, the girls asked thoughtful questions and learned the values of being a strong female inside and out. Check out coverage of the day from the Indianapolis Star via photos and this story.
At Finish Line, we empower female leaders and hope the girls who spent time with us left feeling inspired to achieve greatness.
#WeAreMore than fashionistas. #WeAreMore than athletes. #WeAreMore than what others think we are. #WeAreMore than the labels that have been given to us.
#WeAreMore
Read Next
https://uat-blog.finishline.com