What makes VisTech so fun to design is that it is very literal and outspoken.
VisTech is short for Visual Technology. You are probably asking yourself, "Isn't all technology visual?" No, all technology is not visual, but VisTech is the most graphical a technology can be. The moment you see it, it says something about its intended function. Oftentimes, it is related to cushioning and therefore speaks comfort, and in an extreme way. A designer puts a tremendous emphasis on creating an aesthetic that is bold, functional and very unique.
Often VisTechs are created for the running category. Running is always the true platform to test out if a technology is going to work. I don't have an exact answer for why that is, but I have always believed that it is because running consumers are the most honest. If you can please a runner, you can please almost any athlete, especially since a core element of almost all sports is running. When technology succeeds in the running world, it becomes implemented into almost every category. For instance, look at Nike's Lunar technology. It started in running, and it has now been proliferated through the entire portfolio. It's been implemented in many ways from sole units to insoles, word to LeBron.
I must say though, many designers see VisTech as a bit of a gimmick. Not because it doesn't work, but because the consumer is not the most performance-conscious. Oftentimes, they are looking for a shoe that is not only athletic, but overtly cool. Not to discredit any VisTech shoe out there, but the way I look at it is: the VisTech shoes are the ones you wear before and after the marathon. They help you train and recover, and you still look dope.
To help explain VisTech more, here is a rundown of some of the most impactful Visual Technologies ever released:
Seeing is believing. For years, nobody could see what was happening inside Nike's shoes (see picture below). They advertised to their consumers that they were running on air. Then, in 1987 they cut a hole in the side of the shoe and revealed the encapsulated air unit that was inside under the heel, which became Air Max. Everyone was able to see what they were feeling. This changed everything and put the whole footwear industry on its heels.
The interesting thing to me about Air in its original form is that it was designed a true technical product. It wasn't a gimmick. You can run a marathon with Air technology and still feel good. The reason is because Air sits so low to the ground and is still anatomically correct.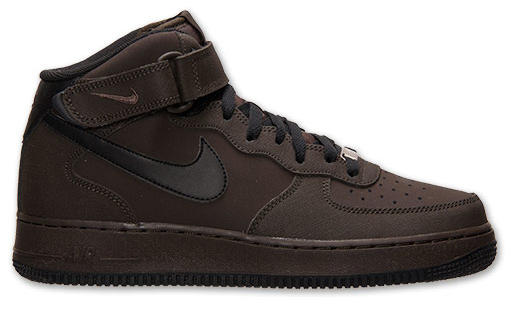 Eventually the consumer began to see the heel Air unit as typical and began wondering what was next. The easy answer for Nike was to go bigger. So they took the Air unit from being a pocket in the heel to being fully exposed and encompassing the whole heel. It would eventually evolve to take over the forefoot and to its current state where it is completely under the foot in a 360° bag.
What's interesting about the evolution of Air Max is the marketing involvement. In my opinion, that involvement took a functional technology and created it into something that was eye catching to lure people into the store. It completely shifted the consumer expectations and resulted in the invention of the VisTech market.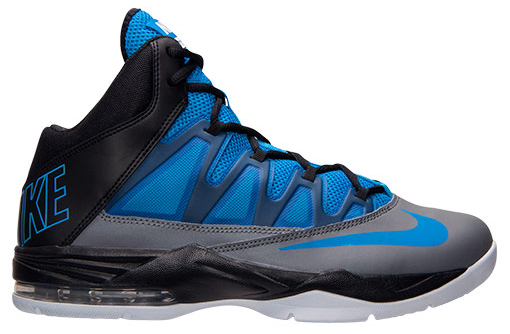 Converse React
Converse was one of the most affected companies of the creation of Nike Air and the marketing of VisTech. Converse was basically the only shoe on the basketball court until Nike brought Air to the game. To keep up, Converse created React. A neon gel, or "juice" as Larry Johnson called it, was meant to absorb and provide the best cushioning on the market.
I was too young when I had my original Aero Jams to accurately tell you if it functioned as intended. But, I will say, I loved when they finally broke because neon gel oozed out of them, way cooler than hearing air slowly leak from under your foot.
The VisTech game went quiet for a while. All you saw were companies evolving their already establisehd technologies to be bigger and better.
Then, Nike dropped a bomb on the world in 1999 when they introduced Shox. All that was under your foot were four pillars that took the energy they absorbed from your landing and sent it back into your foot to spring you further ahead into your stride. Shox redefined what footwear technology is, for better and for worst. It is still the first VisTech that is benchmarked when any company embarks on a new visual technology for their brand, even though it is 15 years old.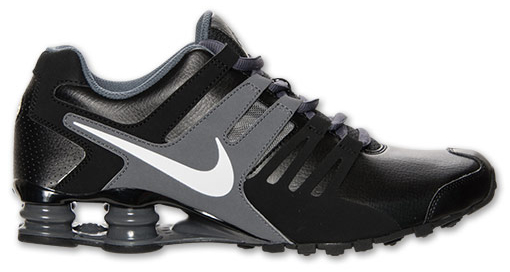 adidas A3
The only company that ever truly created something as compelling as Shox–or more compelling (depending on who you talk to)–is adidas. When they dropped the A3 technology, they introduced a whole new way of cushioning the foot with TPU.
Better known as Thermo Plastic Urethane, A3 was essentially a system that featured both rigid and soft plastic that absorbed and supported the foot. A3 would eventually evolve into Bounce, which is a higher visual version of an already extreme design, and it would span across all performance footwear categories for adidas.
Time to change the game…again. If you look at the bulk of premier athletes around the globe, you will not see them wearing shoe technologies that elevate them high off the ground. There are many reasons as to why, but the number one reason is that technologies that are high are unstable and too firm, therefore making them a greater risk for causing injury.
Nike knew this and had to find a way to make foam–the genesis of footwear technology–visually impactful. In 2008, Nike launched Lunar on the biggest global stage of all, the Summer Olympics. Lunar was a lightweight, high impact and even higher energy returning foam that would revolutionize the footwear industry.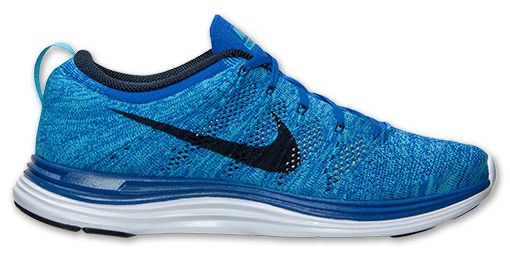 adidas Porsche Bounce
One of the most unknown visual technologies ever is the adidas collaboration with Porsche, the Bounce, sometimes known as S3. Until this shoe, there was never any type of technology that you could truly see dampening or moving, as all technologies before this were created from plastic or foam.
This technology was truly engineered. It is formed out of metal and hinged together to provide forward propulsion. Very impressive. Most sneakerheads know of it, but most haven't seen it because it is limited to Porsche stores and adidas online. Not to mention, its price is out of most people's budget at $690.
Reebok ZigTech
When everyone else thought they were big, Reebok decided to zig. They dropped ZigTech in 2009 and proved that you could take foam and make it highly visual without adding much benefit to the athlete. ZigTech is the ultimate expression of a VisTech. It doesn't really function much, but it looks amazing, which is the exact reason every mall-going adolescent from 2009-2011 was rocking them, including those under the age of 12.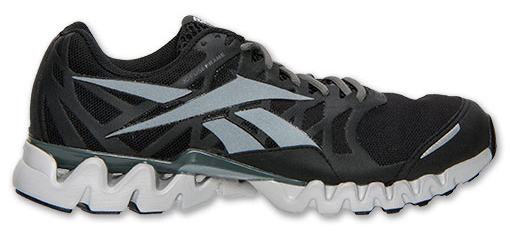 adidas Springblade
The most recent entry into the VisTech market is the Springblade by adidas. It is the absolute culmination of the past decade of running technologies. It features a TPU chasis that is attached to a foam footbed, providing both spring and cushioning.
The advantage that Springblade has over all of its predecessors is its weight. Because it has individual blades, it reduces a lot of mass, therefore making the overall piece lighter. The other unique element about the platform is that each blade, in theory, can be individually tuned to either be firmer for toe-off or softer for absorption.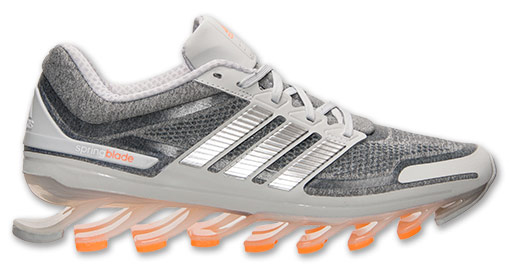 Other posts by Brett Golliff:
Brett Golliff, footwear extraordinaire, is founder of BrettGolliff.com, contributor for Complex, and has previously designed for New Balance. Check him out on Twitter and Instagram.
Read Next
https://uat-blog.finishline.com