Vintage Comeback: Nike Air Pegasus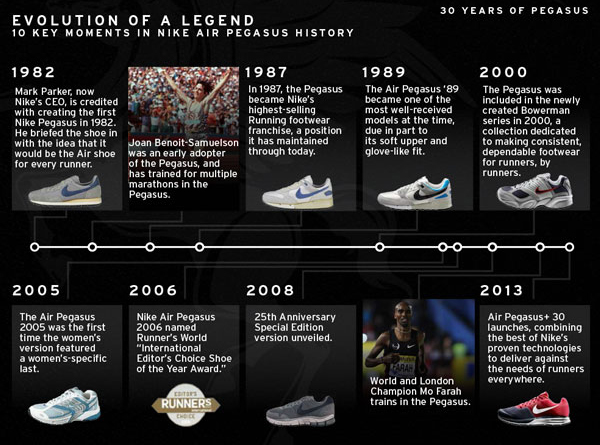 If you haven't caught on by now, retro kicks are, as the name implies, back. Needless to say, sneakerheads have caught on to the phenomenon, spurring the mass exodus of every class sneaker from years past. The complaints over here are at a minimum, and judging by their commercial reception, there doesn't seem to be much backlash, if any, regarding vintage kicks making a comeback. With a lot of these re-released sneakers making their first appearance in decades, we thought a quick rundown was due in order to bring you up to speed on what classics from yesterday are back today.
Interestingly, back in the day, when Nike incorporated "Air" in their shoe nomenclature, it didn't necessarily mean that the air unit was visible. Such is not the case in this day in age, so there's a certain sense of nostalgia attached to sneakers that keep their technology hidden. Available in three different colorways that nod to both the past and present, the Nike Air Pegasus '83 is a classic from way back when that has returned in grand fashion.
With the original Pegasus '83 making a return after 30 years, Nike decided to recognize the shoe for hitting the three-decade mark but updating it with new materials and a streamlined silhouette, giving it a modern touch. Releasing alongside the original, it's hard to choose between the two, so check them both out, we give you the trying task of making a selection. It's okay to go with both.
Read Next
https://uat-blog.finishline.com