UA SpeedForm Apollo Vent & SpeedForm Gemini Get Taken for a Run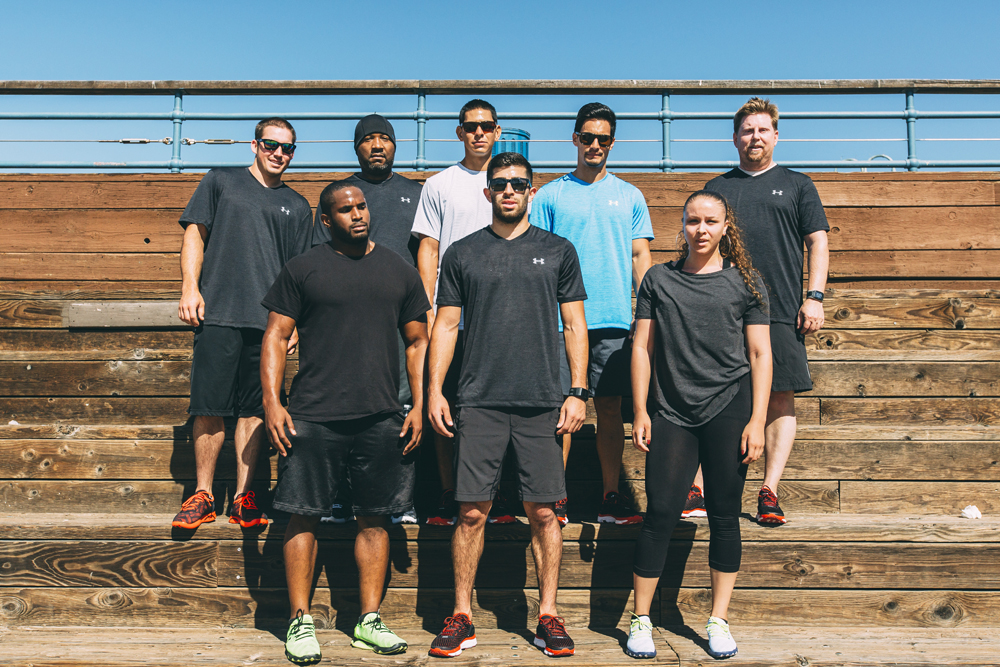 Finish Line x Urban Street Runners x Under Armour gave runners from the LA area an opportunity to try out the Under Armour SpeedForm Apollo Vent and SpeedForm Gemini. By taking the new running shoes throught the busy streets of Santa Monica and testing them during a mini-training session, they were able to test them out and analyze how the runners fit, performed, and felt for different surfaces. Meet the testers and see what they had to say:
Meet the Runners: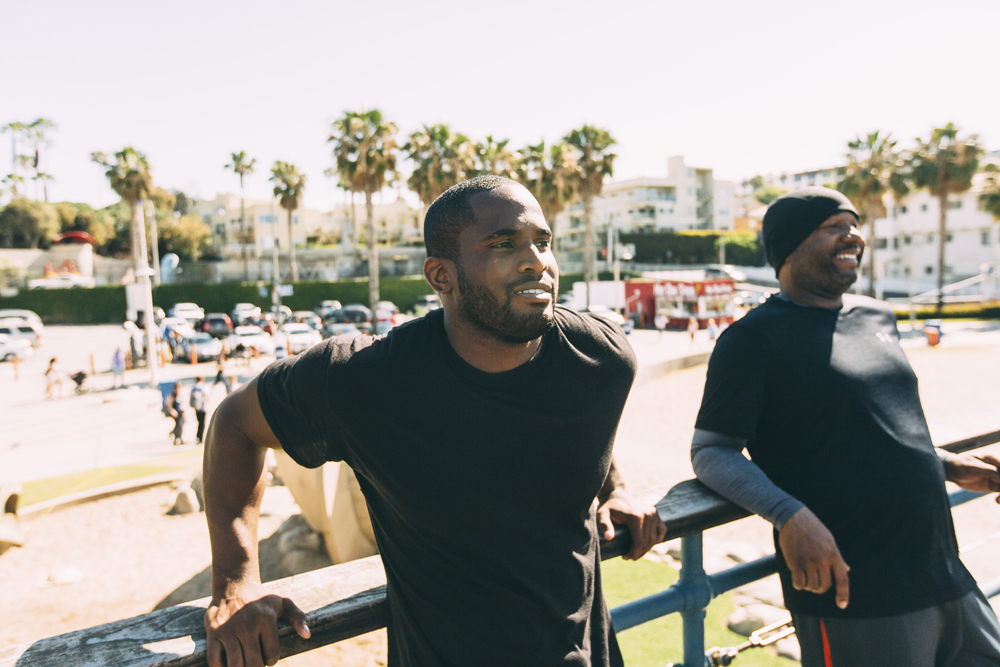 Joe Spell / @Jpell4 / @UrbanStreetRunners : Co-founder of Urban Street Runners. Currently plans local runs in the LA area and prefers to do a lot of sprints and speed training as well as weight training. Is getting ready to leave the country to play pro football in Finland.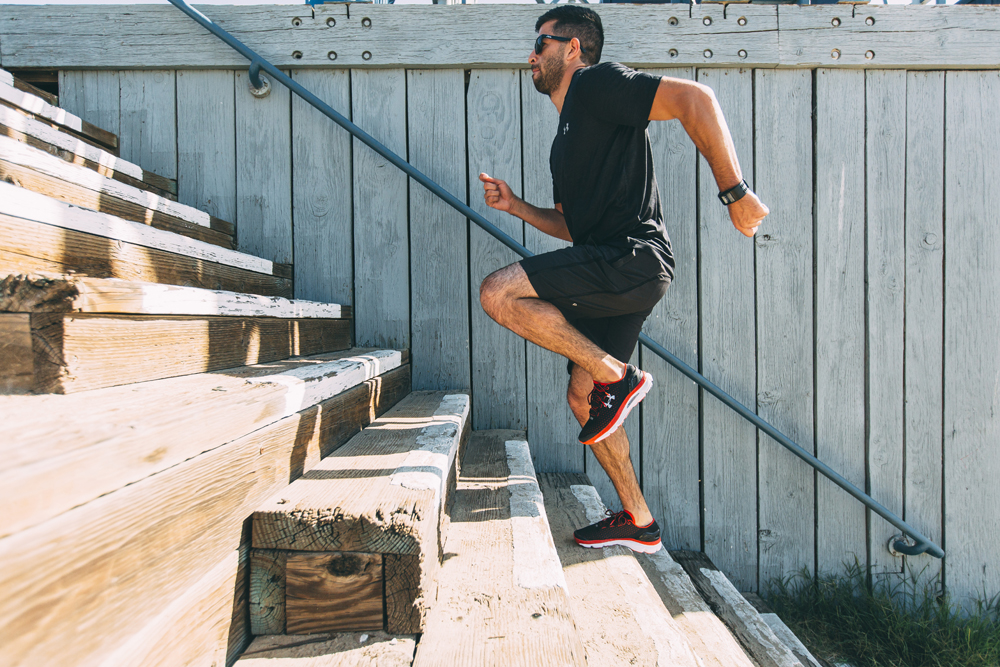 Aaron Fiallos / @AaronFiallos / @UrbanStreetRunners : Also co-founder of Urban Street Runners. Runs some long distance, and sprints. Enjoys playing ultimate frisbee and basketball.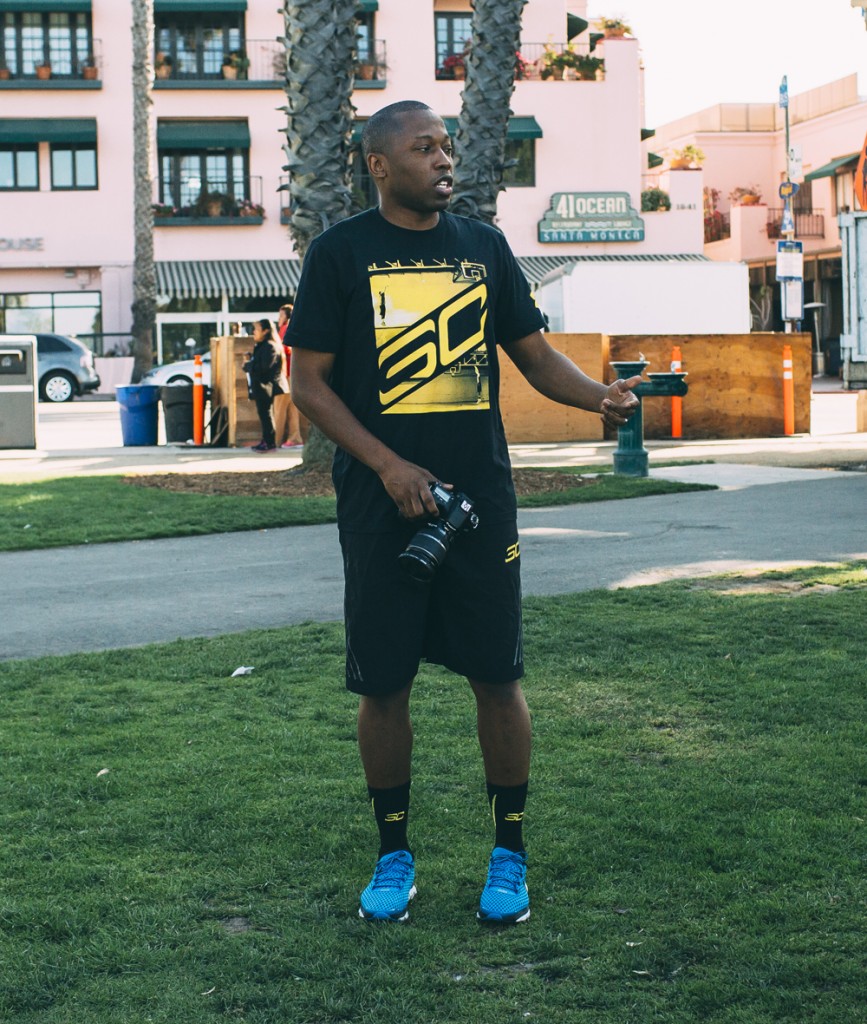 Jacques Slade / @kustoo / YouTube.com/kustoo : YouTube Expert with a special concentration in Sneakers. Director/Producer/Host of Finish Line's Heat Check and Today in Sneaks.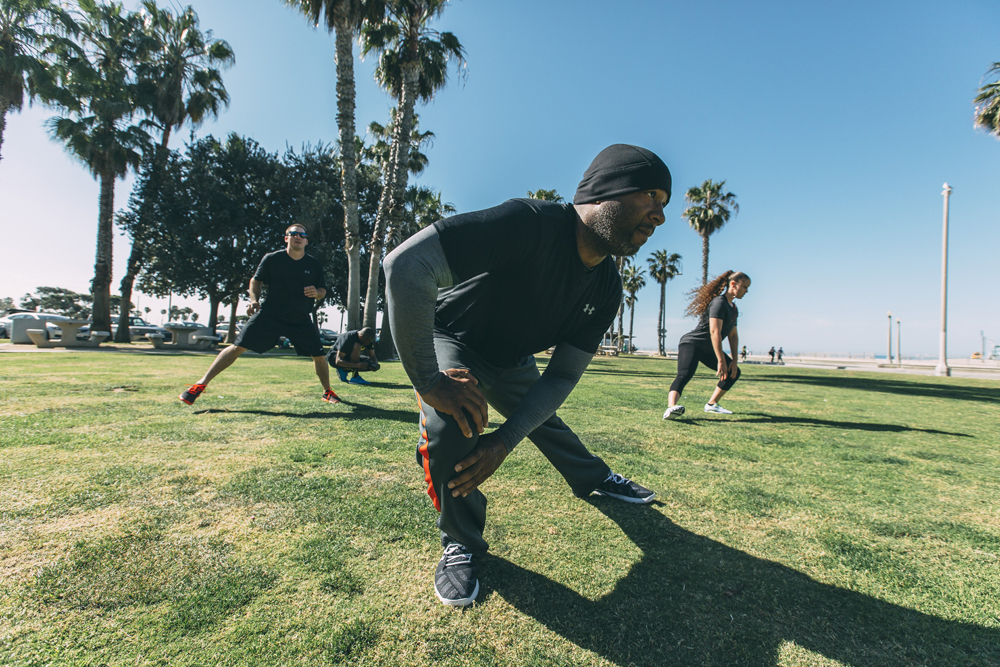 Marlon Saunders / @_marlonsaudners : Typically works out three times a week. The workouts include a 5-7 mile run, 100 push-ups, 150 crunches, and various stretches. Senior Pastor at Valencia Christian Center. Founder of M.S. Ministries.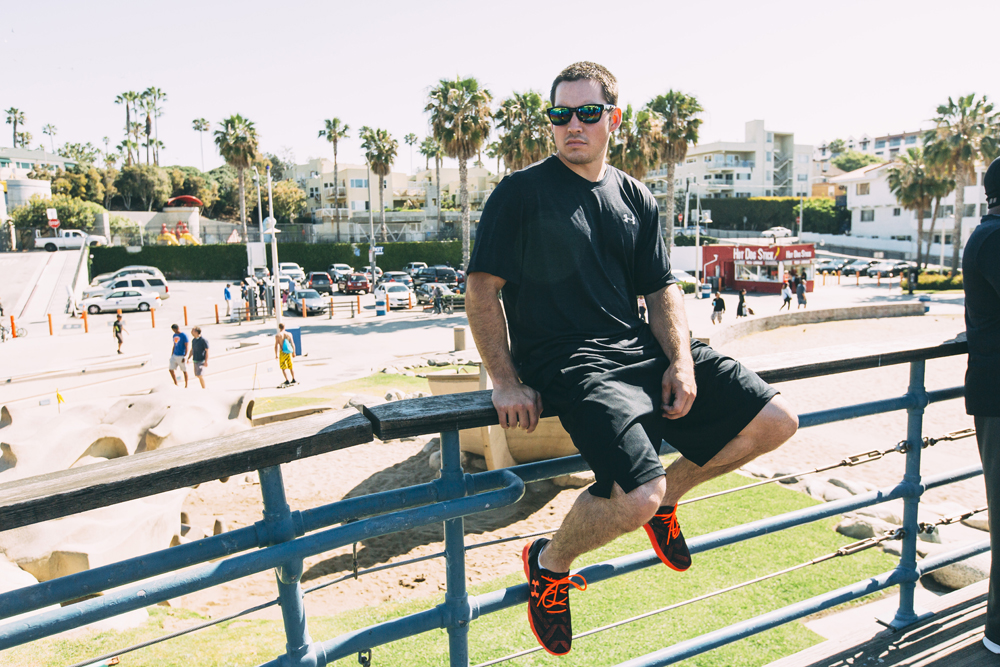 Chris Baldorf / @cbaldorf : Played football, baseball, basketball, and soccer competitively throughout his entire life. To train and stay active, Chris currently weight trains, hikes, mountain bikes, snowboards, and ride dirtbikes.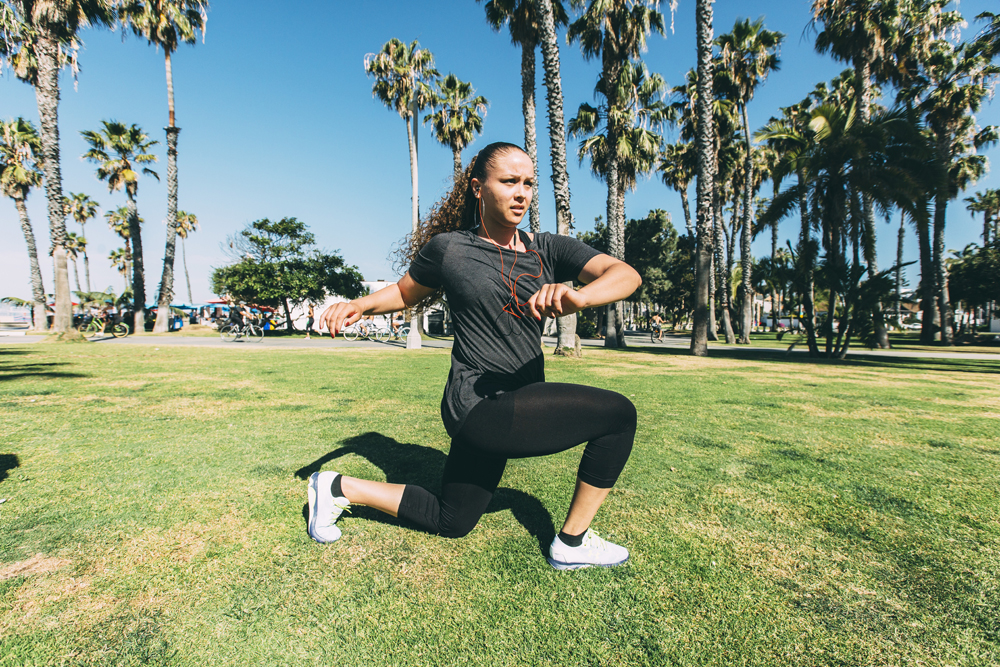 Ceora Beijer / @missceorabee : Enjoys track and field, competed as a sprinter as a collegiate athlete, and stays active at the gym.
Scott Webb / @webbracingdotcome / YouTube.com/webbracingdotcom : Runner of numerous 10k and 5k races since high school. Started competing in duathlons, triathlon relays and cycling time trials in 2005 through 2010, and became an age-group podium finisher. Now Scott's getting back into shape and running about 20 miles per week. He's also been driving road racing cars every year since 1990.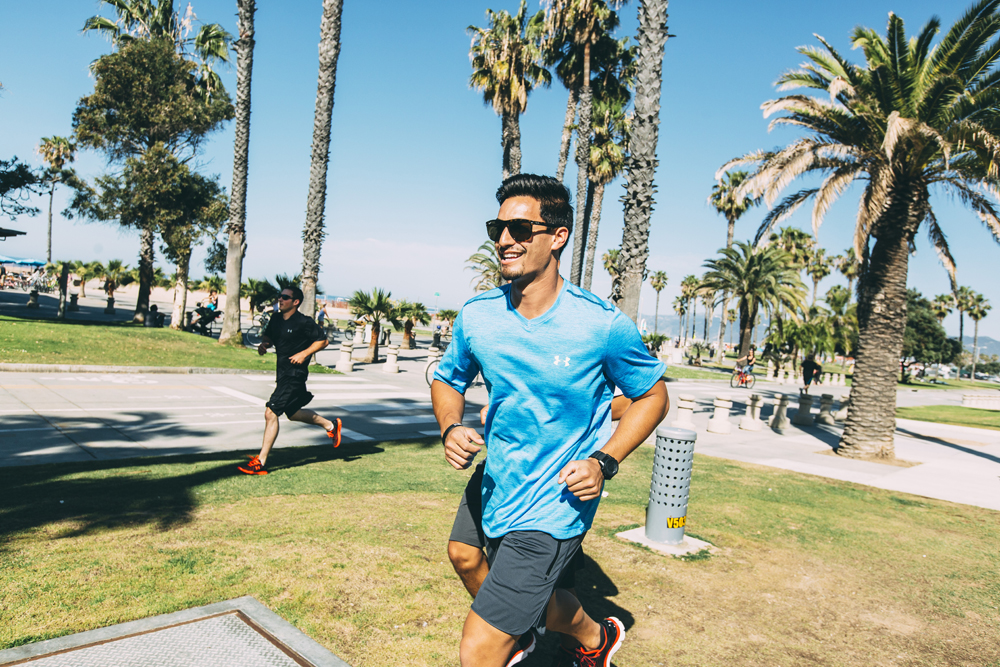 Jake Fricke / @fricksolo : Enjoys sprint training as well as some ultimate frisbee and circuit training. Also likes to hike.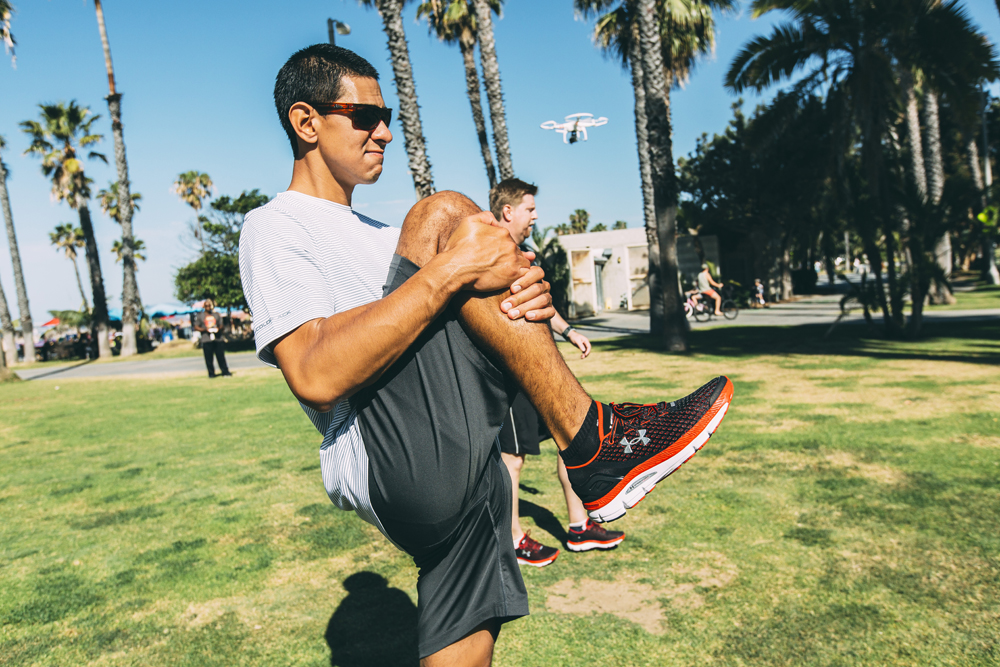 Shea Gipti : Practices martial arts, track and field, swim, trail running, and is an avid golfer.
Initial reactions of the UA SpeedForm Apollo Vent?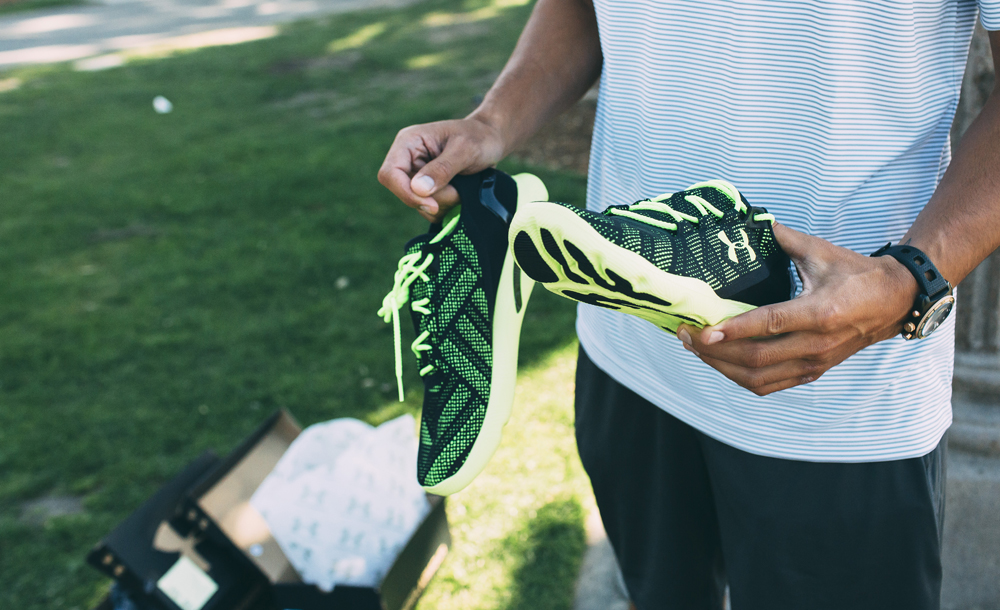 "Very easily to adapt too. They did not require being broken in or getting used to. I loved how they were extremely light and not irritating in any way." – Marlon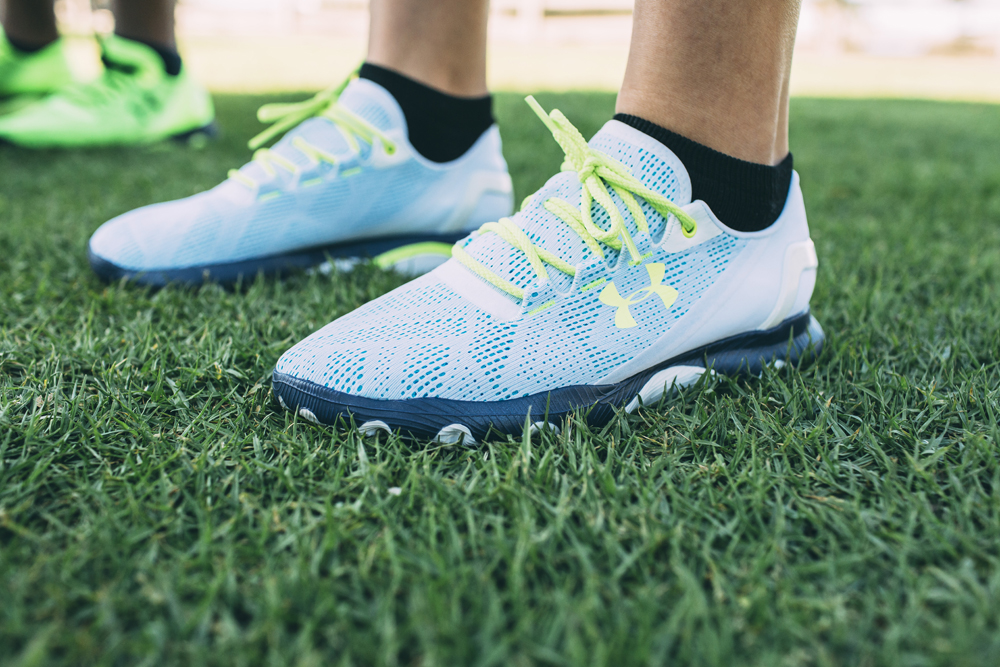 "Very cute and very lightweight." – Ceora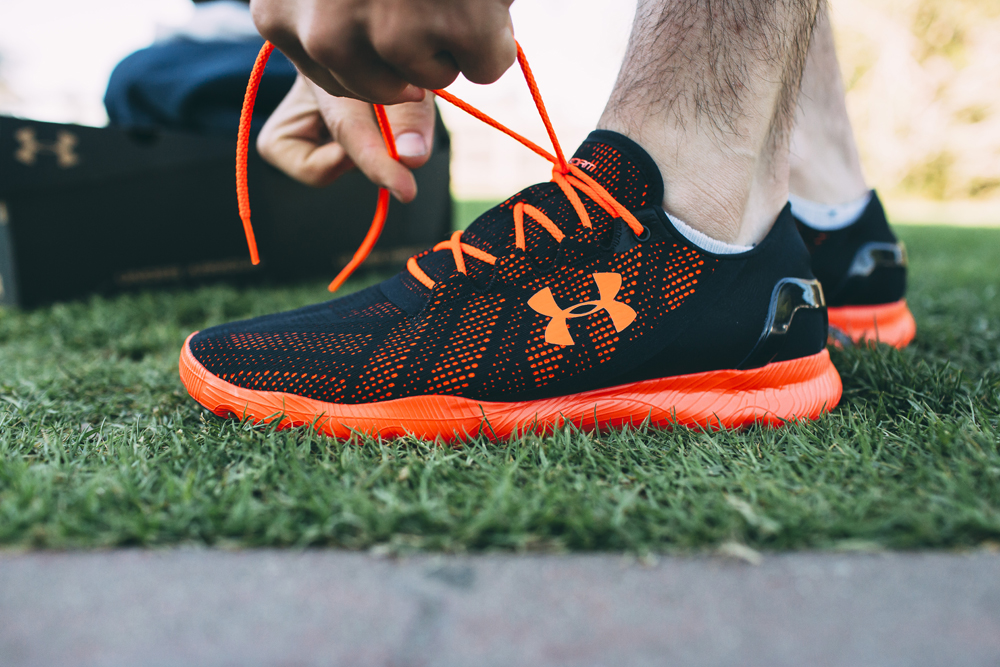 "My initial reaction from the unboxing of the the shoes was basically 'Wow these are dope, I gotta put them on!'" – Joe
Thoughts around the fit, performance, and style of the UA SpeedForm Apollo Vent?
"I love the flexibility of the shoe. The laces are short, so I don't have to worry about them coming lose, retying, or tripping over them. They were very comfortable and lightweight. I appreciate the low cut around my ankle — it doesn't cut into my skin while running or sprinting. I would definitely wear them, whether I was working out or with a casual outfit." – Ceora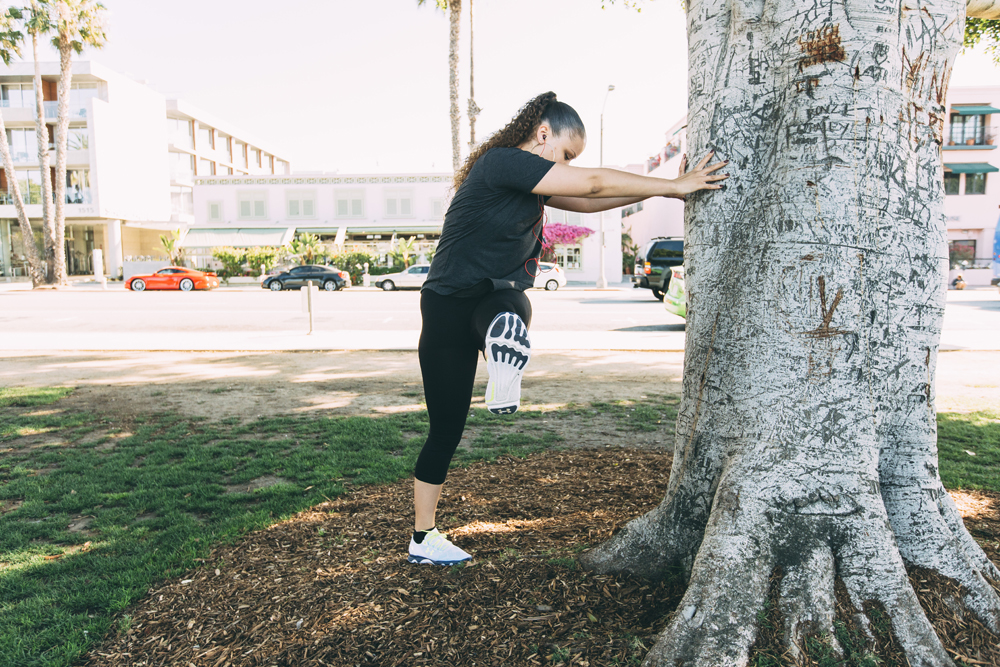 "They fit great — nice and snug. Almost like they were designed just for me. Great performance. They did not bother my run or hinder my ability to perform my regular workout routine in any way. Loved the style. These are definitely shoes that I would purchase on my own without any outside influence." – Marlon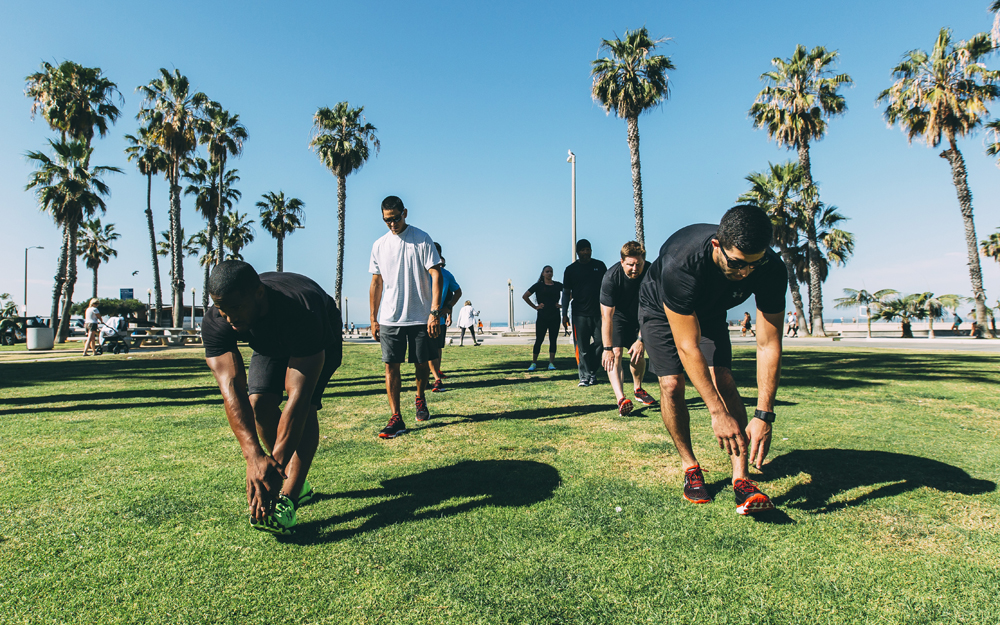 "Once I put the Vents on, I immediately noticed how comfortable they were on foot! These kicks were true to size and held up the SpeedForm name. I had zero break in time with these, and they were perfect on the run. I won't use these off road simply because they are designed to allow you to feel the surface your running on, so rocks and other obstructions would be hard felt and a no go in my opinion. That being said, I wouldn't change the shoe still. The print on the Vents looks dope and draws your attention." – Joe
Initial reactions of the UA SpeedForm Gemini?
"I thought they were light and had good cushioning (I like a plush ride), but the raised area in the forefoot concerned me at first. It also felt a bit different not having a separate molded insole. After putting in some miles, the raised area hasn't been a problem and the cushioning it provides is nice." – Scott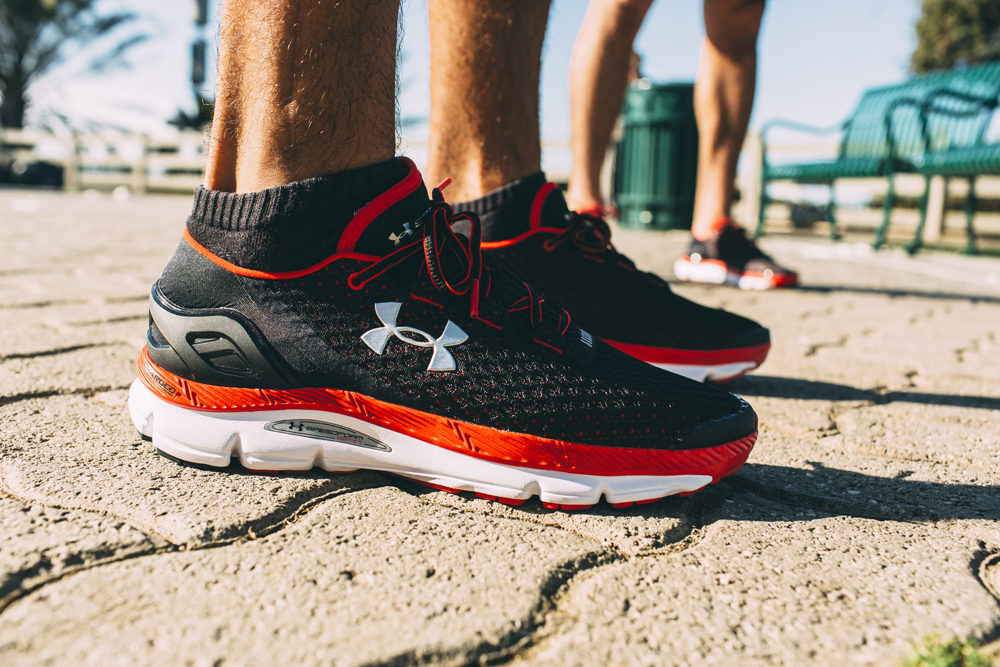 "Very comfy, with great support." – Shea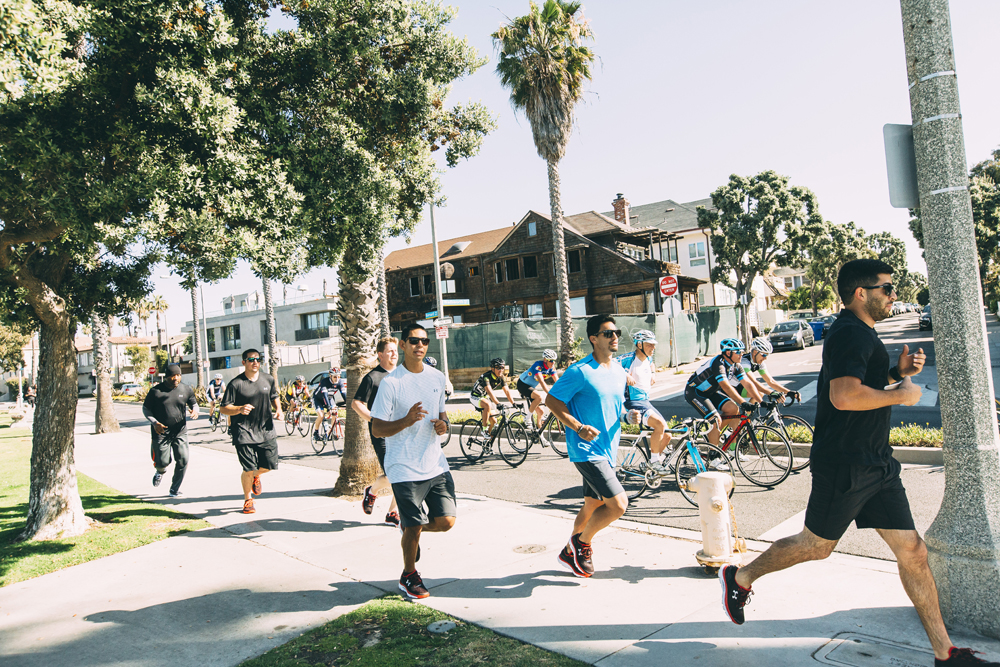 "What I liked about the Gemini is that I didn't have to tighten my shoes so tight to get a perfect fit. The performance of the shoe was outstanding because it had a significant amount of cushion. Having Planter Fasciitis, I could only run a couple miles in certain shoes without have any discomfort. The Geminis didn't bother me at all. The style doesn't go over the top … It's one you can wear with anything." – Aaron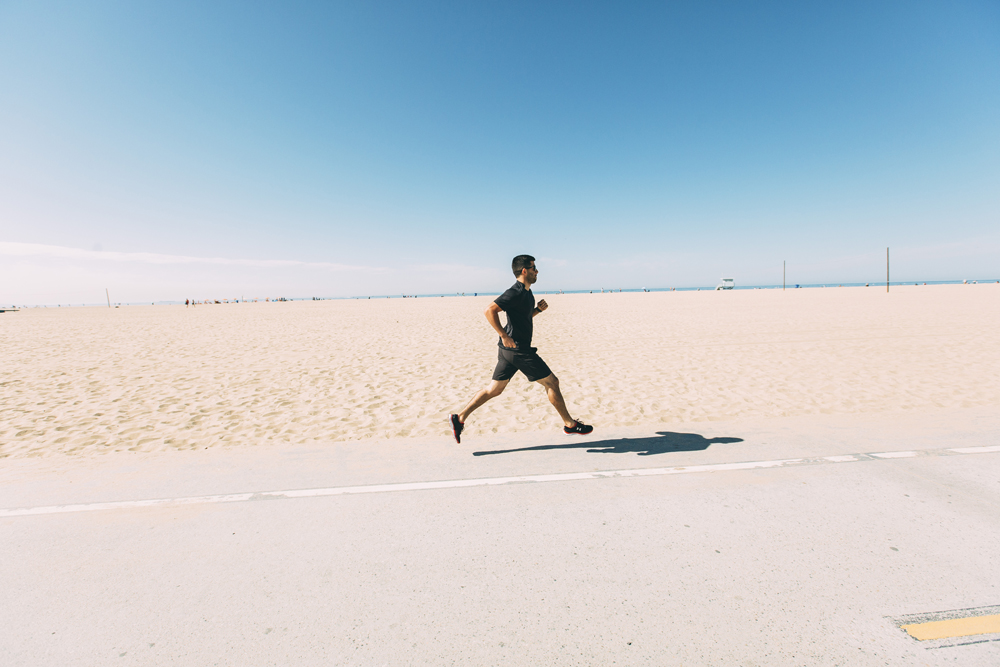 Thoughts around the fit, performance, and style of the UA SpeedForm Gemini?
"Fit for the Gemini was really, really comfortable. I have a narrower foot and a medium arch and both were catered to with the Gemini." – Jake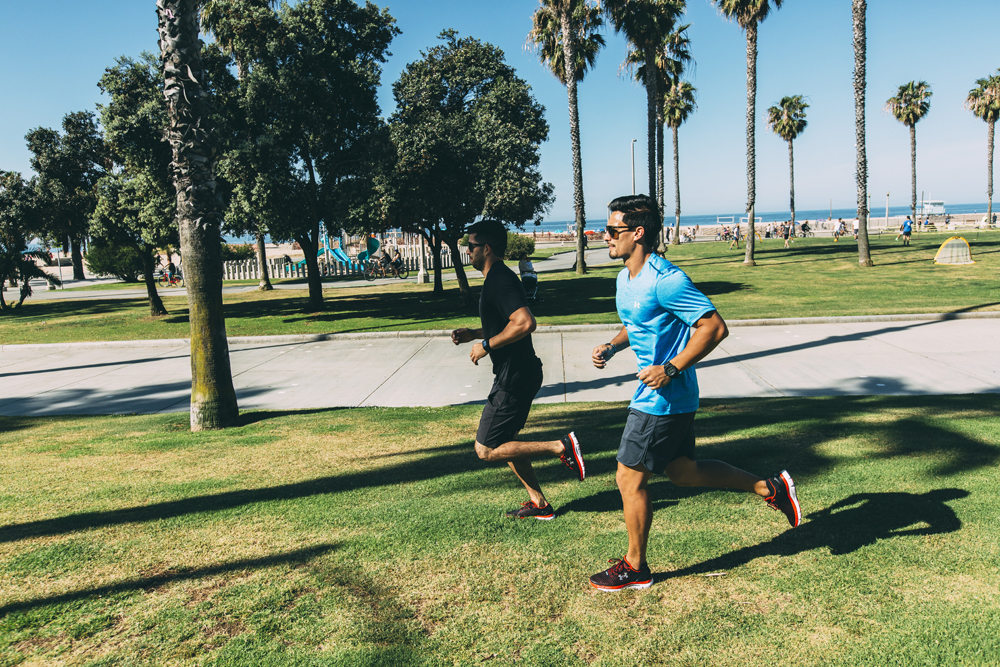 "The cushioning has been great so far. As I get older, a plush ride has become more important. I have mild-to-medium pronation, but I haven't felt a true motion-control shoe is necessary. The shoes feel light on my feet and there's plenty of breathability through the upper. So far no 'hot spots' around the lace area, which can happen with some shoes." – Scott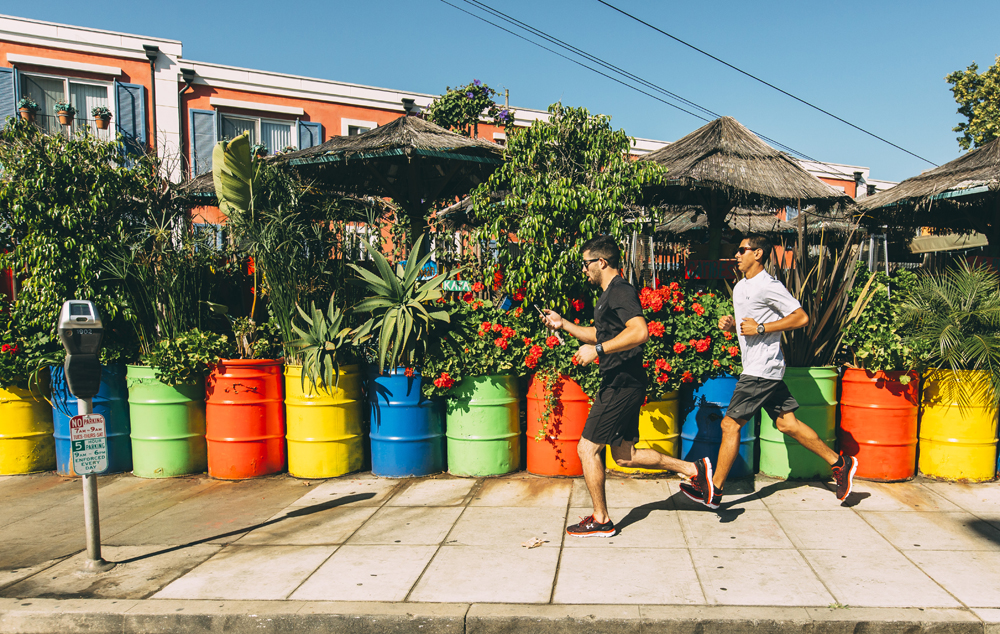 "Fit was perfect true to size, shoes performed well during the run and active stretches, great cushion … Style is great for exercise and urban wear." – Shea
Jacques Slades's Under Armour Gemini/Apollo Wear Test and Review:
Would you recommend the UA SpeedForm Apollo Vent to a friend?
"Yes, I would these shoes would be very useful while working out in a gym. When you are lifting you don't want something with a large heel to push you off balance. These shoes have worked well for me in the gym." – Chris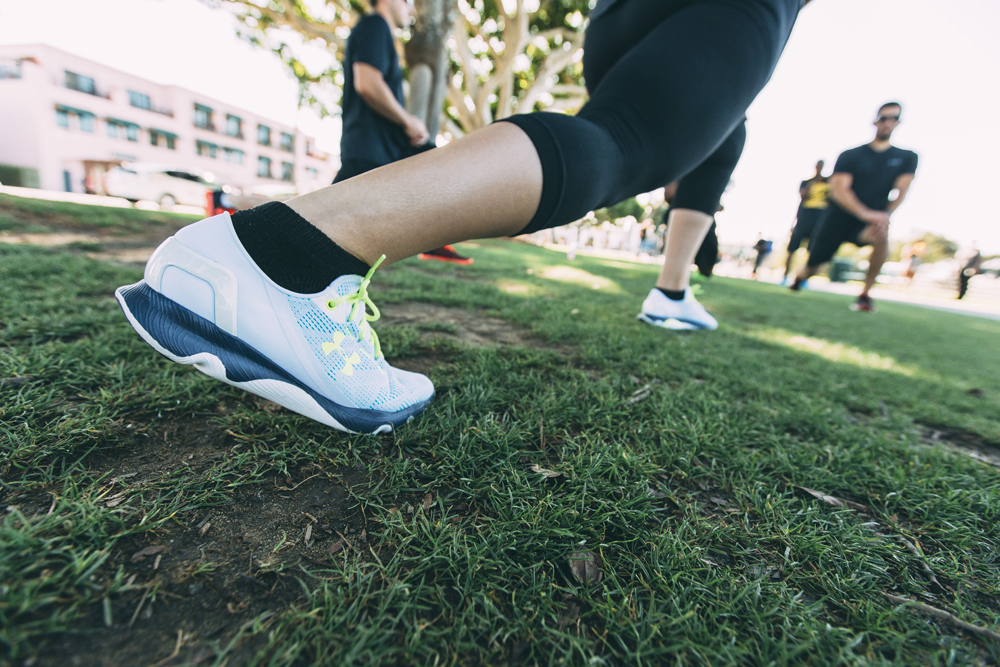 "Most definitely!" – Ceora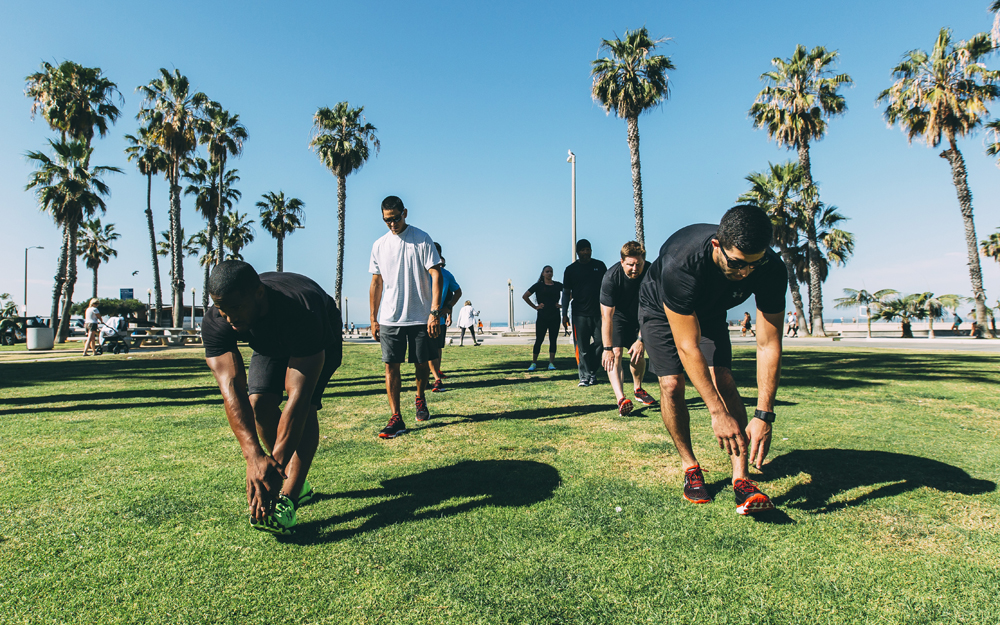 "Absolutely." – Jake
Would you recommend the UA SpeedForm Gemini to a friend?
"Yes 100 percent." – Shea
"Absolutely! In fact, I already have … and they're jealous." – Marlon 
Overall thoughts around the event?
"Everything went perfect. The location was great." – Aaron
"Before this even I wasn't aware Under Armour was involved in running shoes, I thought they were more basketball shoes and apparel focused. This event was a good way to spread awareness of the company's product." – Chris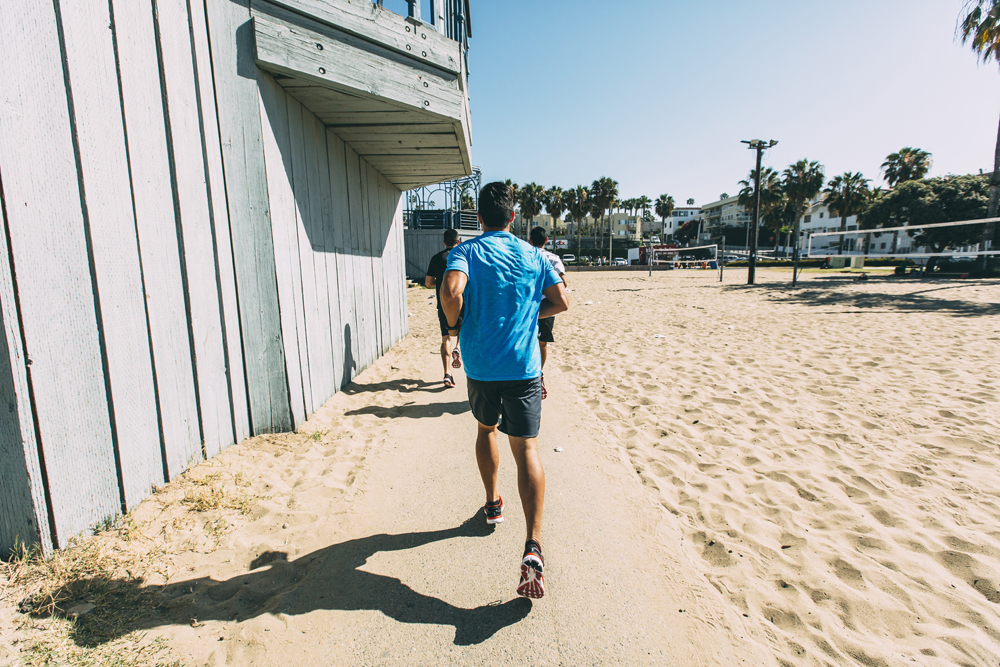 "Event ran perfectly. Set up and flow was great. " – Jake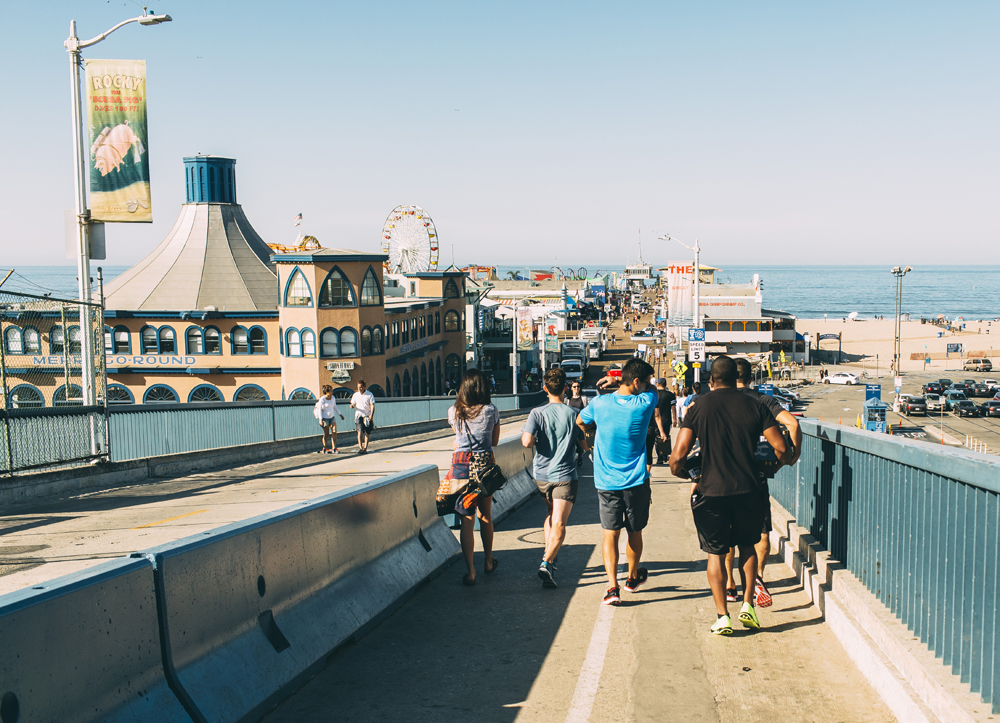 "The event was awesome! The location, flow, set-up and overall strategic plan for testing the shoes was perfect. The location allowed us the opportunity to run on several different types of surfaces, which allowed us the opportunity to provide a well-rounded test and give well-rounded feedback." – Marlon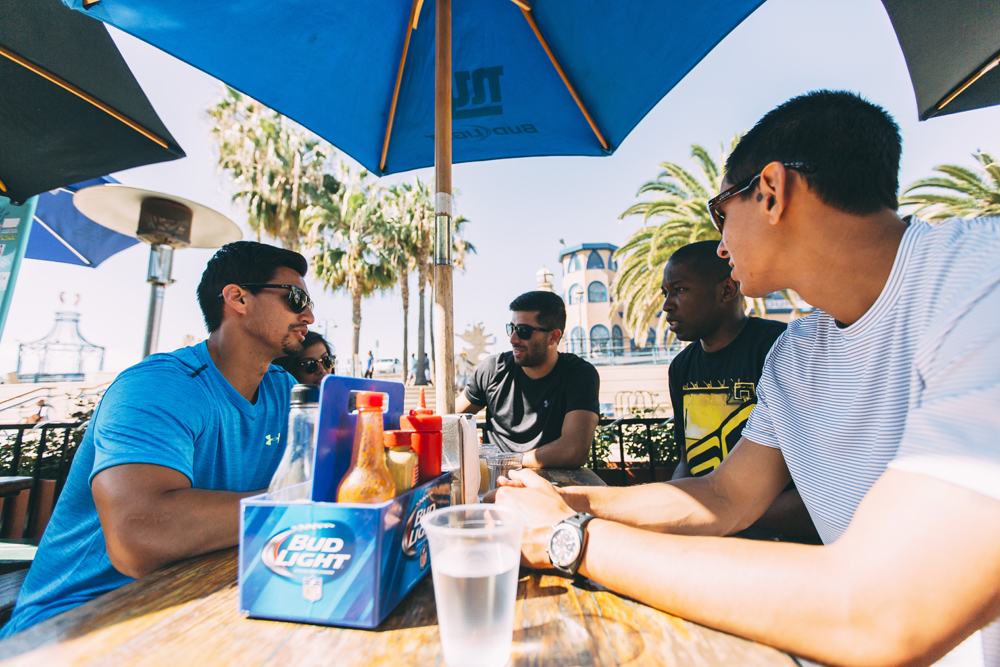 The UA SpeedForm Gemini and SpeedForm Apollo Vent are available now at FinishLine.com.
Photos: Ron Holden / @HoldenFocus
Read Next
https://uat-blog.finishline.com