Time To Rock 'N' Roll: Melissa Genove Breaks Down Her Training Habits For A Half Marathon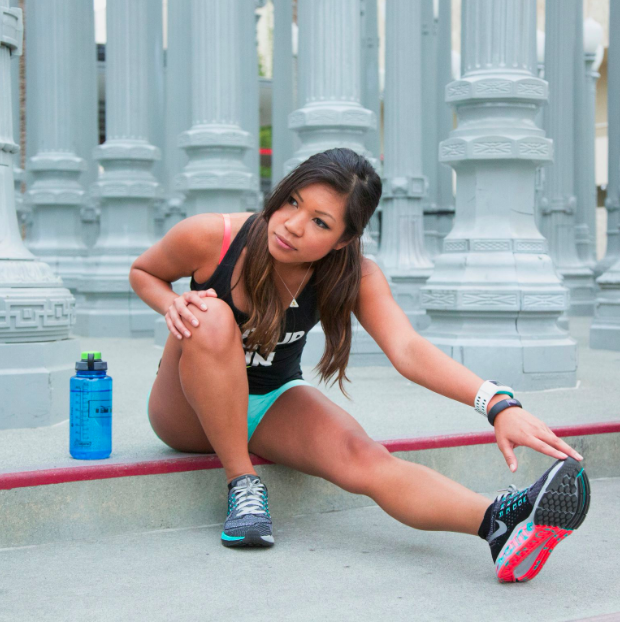 Written by: Melissa Genove
Training for a half marathon is a commitment.  Your weekend plans quickly start looking like carb loading dinners and long runs. Your brunch friends don't quite understand it, but your running buddies all get it.  Whether it's your 1st or 40th marathon, committing to a half marathon means giving it your personal best (whatever that may be at the time).  As a runner who has frequently gotten injured from running, I've learned to mix up my training.  Odd as it may seem, I only run 3 times per week, and so far it has been working for me: my speed has improved on the track, and long runs don't take the whole weekend to recover from.  
This is the training plan that has been working for me for the Los Angeles Rock 'n' Roll Half Marathon Race:
Sunday

Rest

Monday

Morning: Spinning (45 mins)

Evening: Yoga Sculpt

Tuesday

Morning:  Yoga

Evening: Speed Training

Wednesday

Morning: Yoga

Evening: Recovery Run

Thursday

Morning: Spinning (45 mins)

Evening: Spinning (45 mins) and Yoga

Friday

Morning: Spinning (45 mins)

Evening: Spinning (45 mins)

Saturday

Morning: Long Run

Afternoon: Yoga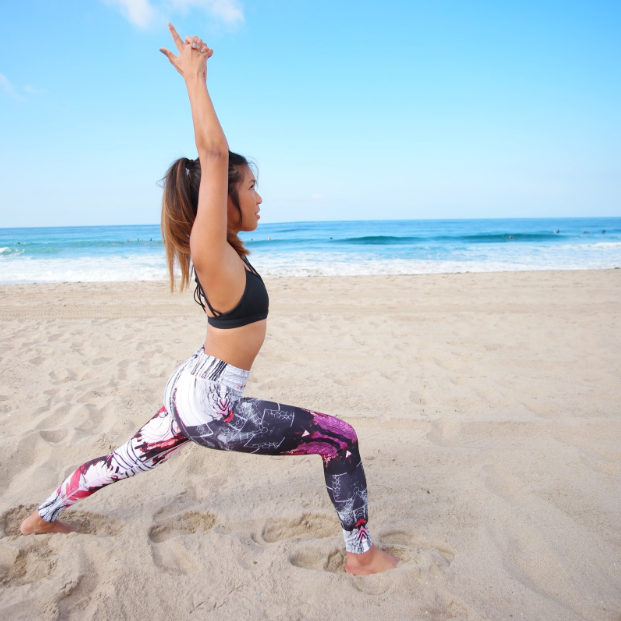 It seems like a heavy schedule, but it's very do-able, even if you have a normal 8-5 like me!  Spinning has been an amazing addition to my workout routine.  It keeps my heart-rate up, and usually spin with my girlfriends, so it can double as a sweat sesh and a girls' night. I cannot stress the importance of yoga enough.  When you're putting that much impact on your body stretching is so necessary.  Though running and yoga are completely different activities, there is something so synonymous about holding a particularly difficult pose and breaking through the dreaded "wall" during a race.
My favorite sneakers to run in are hands down the Nike LunarTempo 2.  I have been wearing them for the past 1.5 years and have gone through five pairs of them already (from training for so many half and full marathons!).  They are lightweight, but still absorb the impact of the pavement.  What I love most about them is that they're stylish and versatile, so I can take them from the gym, to the track, to brunch (yes, I am that girl that wears sneakers to brunch, lol).
Perhaps, my favorite thing about marathon training is being able to eat as much pasta as I want. As someone who can eat bowls and bowls of pasta, I try to make my pasta bowls as healthy as I possibly can. Here's my recipe for Lemon Chicken Penne Pasta:
Olive oil

Two cloves of garlic

Salt and pepper

Crushed red pepper

Two chicken breasts

One lemon

Parsley

Box of penne pasta (whole grain is healthiest)
Heat olive oil, add chopped garlic until slightly browned

Add diced chicken, salt, pepper, and crushed red pepper (if you can handle spicy) to taste

Add in cooked pasta

Add lemon and parsley and let cook for 1 min (you want it to still be wet before you turn it off so the flavors are still intact)
My best advice for training for a half marathon?  Always listen to your body.  If you need to rest, rest.  If you feel like you can handle an extra spin class, or a few miles, do it. At the end of the day, you're committed to this race for you, so don't be afraid to put yourself first.
Keep up with Melissa and her adventures on IG: @melliecay
Read Next
https://uat-blog.finishline.com