Time To Rock 'N' Roll: Half Marathon Prep with @mcsinee & @juliecrombe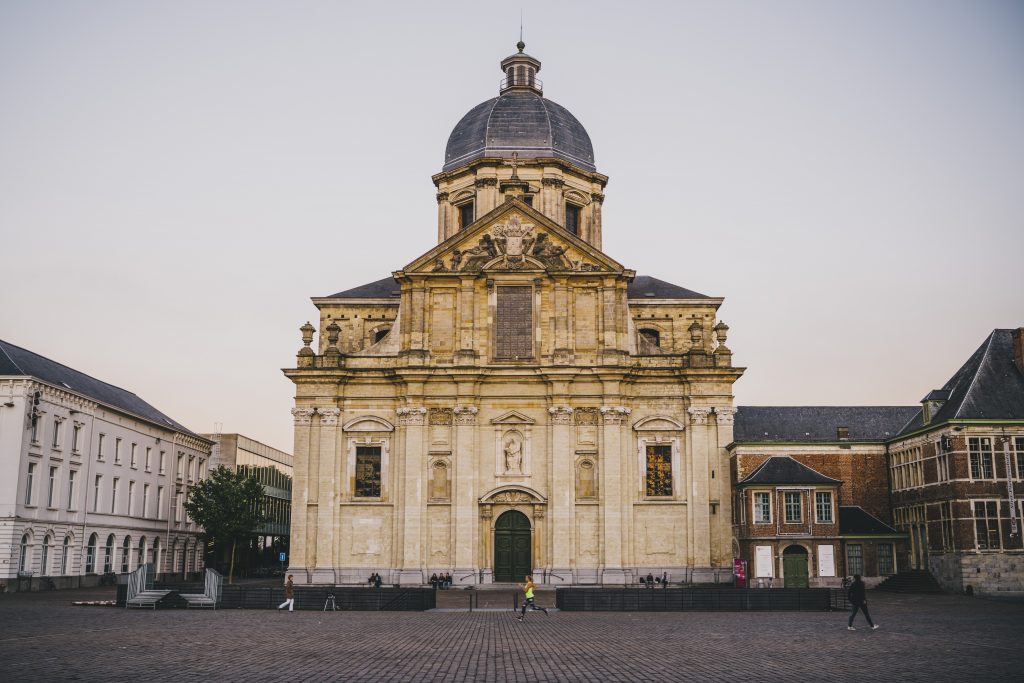 Written by: Julie Crombe
A few months ago I was invited to attend the #WeAreMore event at Finish Line Del Amo. I was so excited about this event, because I knew I'd be reunited with some of the girls I had ran a Ragnar Relay with just a couple months before. I knew I'd get to hang with a group of girls who don't think it's crazy to wake up at 5:30am to workout or do 2 workouts a day. I just always get excited to be around like minded people.
During the #WeAreMore event we did a lot of fun stuff, but we also ended up going home with a new pair of Pegasus 33's and an entry to the Rock 'n Roll LA Half Marathon!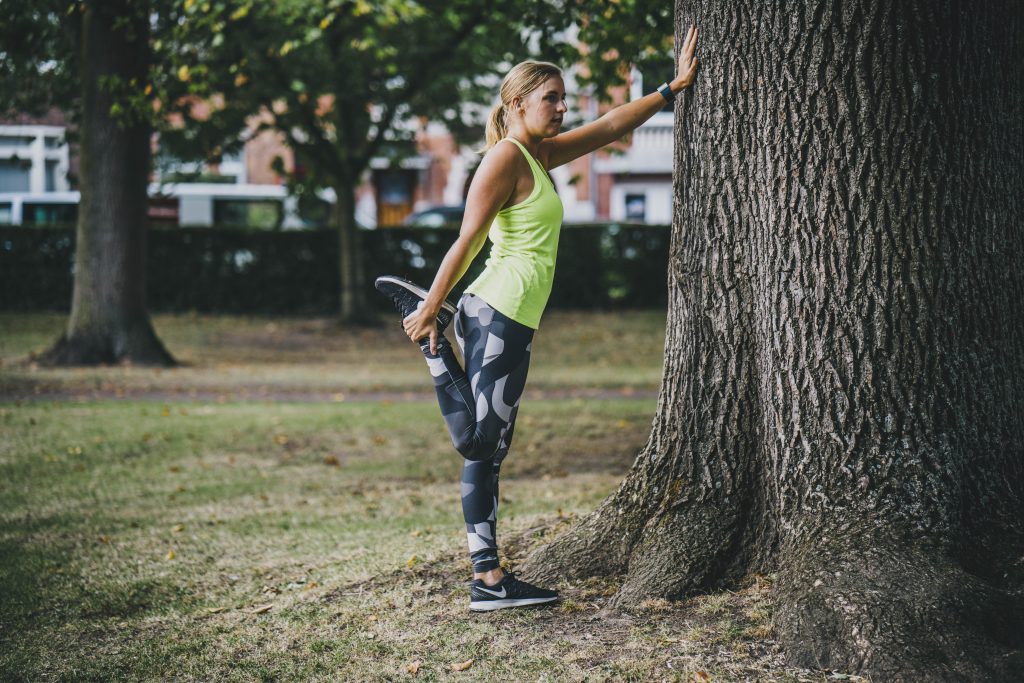 I have a love-hate relationship with running. I love it once I'm out of the house, but getting up and actually leaving is the hard part. I've run 5 half marathons and 3 full ones already, so I'm not a first timer. I know what it takes to succeed. For me, once I am determined to set a certain goal I start by making a running schedule and stick to it. It's kind of old school, but I like to have things written out and I feel good about highlighting the amount of miles I ran afterwards and about completing my weekly distance. For me, staying in shape is all about the support system you have around you. It's about the people who text you in the morning to make sure you're going to show up to a workout. It's about being held accountable.
Something I've found out after running for about 3 years and after finishing multiple races is that by only running, you're not as likely to achieve the goal you've set. I learned by only running 3 times a week and doing 3 or 4 other kinds of workouts, I'm able to finish stronger.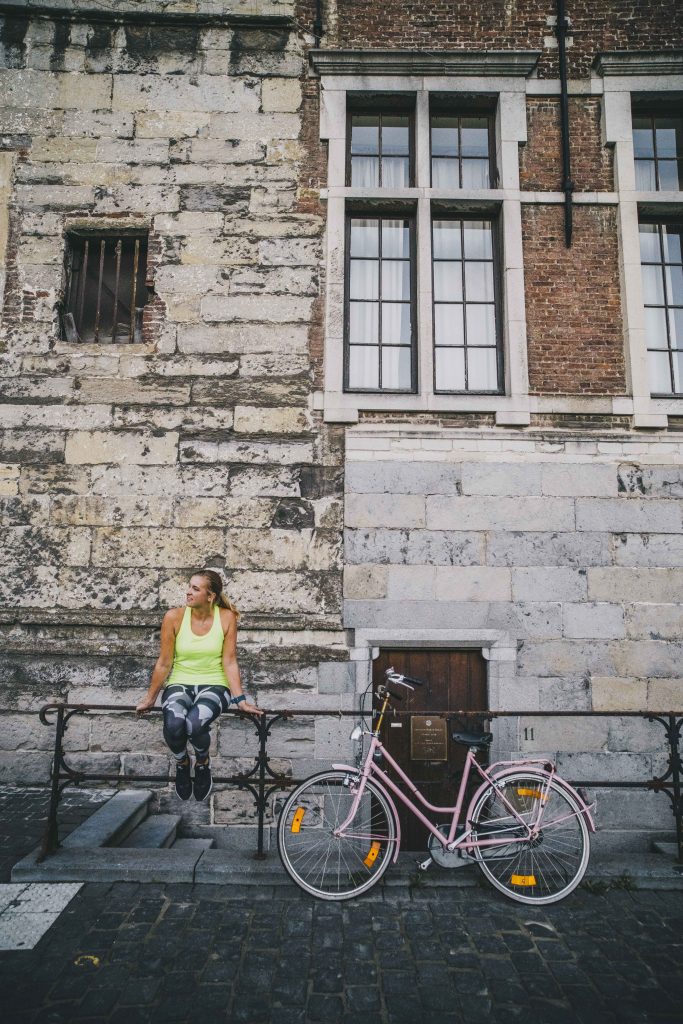 My go to workouts are circuit/interval training, kickboxing and cross fit. I find that by incorporating lots of strength training you not only get faster, but your endurance improves because of the additional strength your body has taken on. Also, even if the race course is pretty flat, make sure to include some hills in your training. It again is something that will help you finish stronger on race day. One more thing that I think has helped me a lot, especially when training for a half marathon is to add a couple of runs that are higher in miles than the actual half marathon.
I remember that when doing my first couple of half marathons, I never ran more than 11 miles during my training period. I also remember how painful those last 2 or 3 miles were during those races. When I now run a half, my body is prepared to be able to do about 15 miles, which makes it easier for me to go all out and sprint the last half mile of the race!
Training essentials
I'm one of those people who can't run 'naked'. Something I always bring is my phone and Fitbit Surge when training. If I don't record a run on the Nike Running App or my Fitbit, I feel like it never happened. I also like to wear hats. It keeps the sun out of my eyes in the summer and during the winter it protects me from getting soaked in the rain. About 6 months ago I also purchased a RoadID. It's this little metal sign that has all my information and I just attach it to my Fitbit. I never have my ID on me when running, so just in case something would happen, people can immediately call 911 and tell them my name, how old I am and if I have any allergies.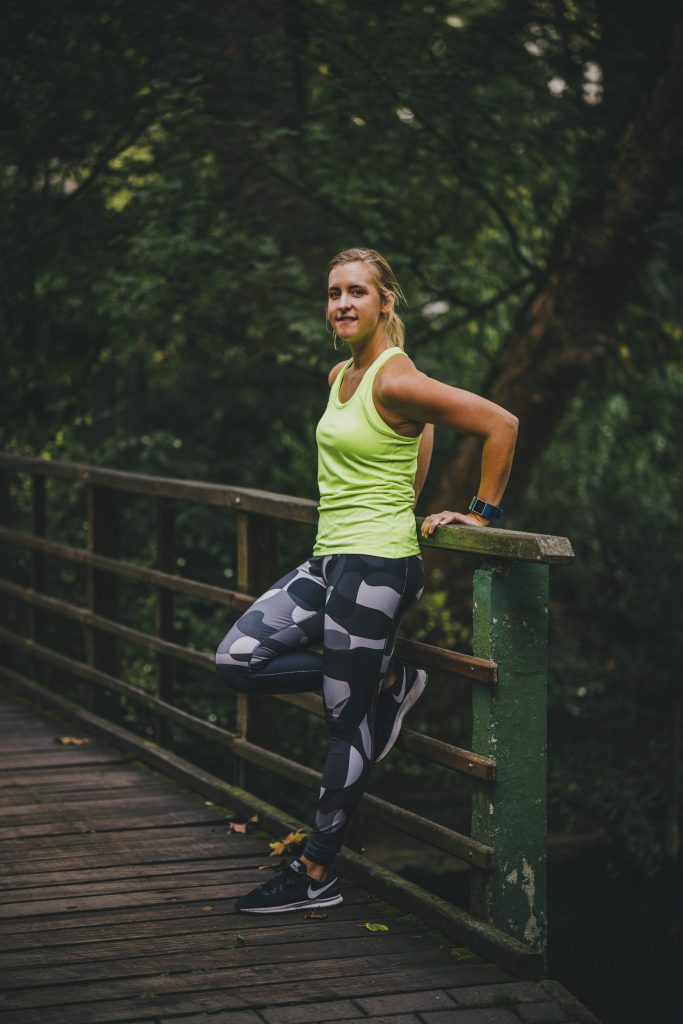 Favorite Sneakers
I've tried lots of different running shoes, but I swear by the Nike Zoom Pegasus sneakers. They are the most supportive running shoes in my opinion and I also like them for my other workouts because of the support they give. I have about 9 pairs and I alternate between all of them depending on my #OOTD.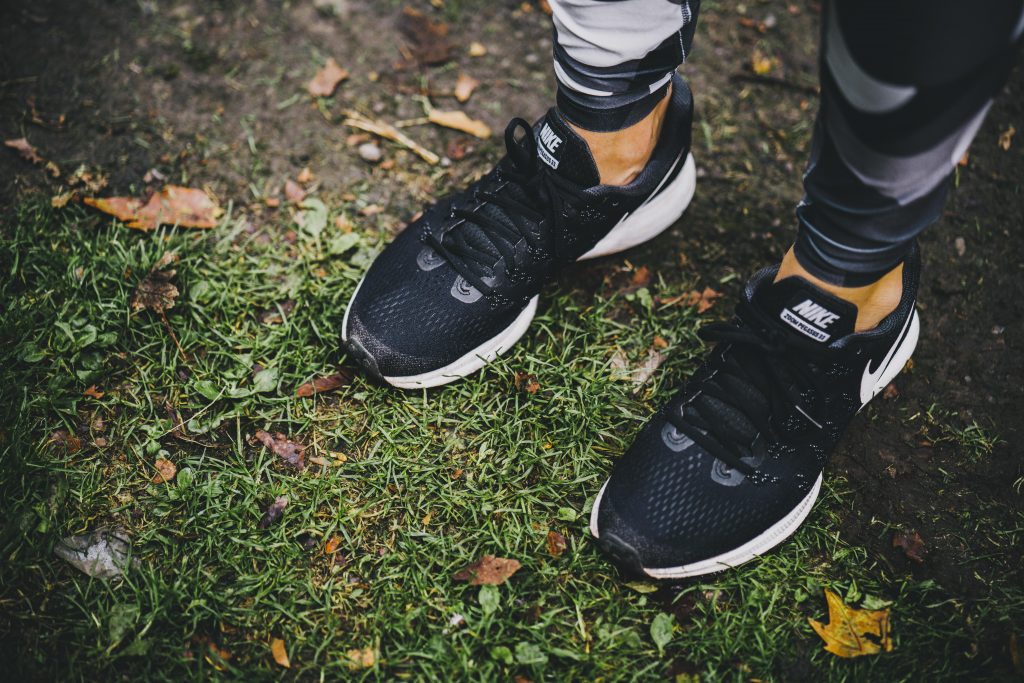 Favorite Music
I used to be the kind of person who couldn't go for a run without music, but after I started training for my first full marathon this year, I stopped listening to music for 3 reasons. First, I feel more safe without it. When I listened to music I wouldn't always hear the cars come and I didn't want to end up being in an accident because I listened to some good tunes. Second, my phone battery would die when I listened to music during a 4 hour training period. You just never know if you have to call an Uber if you're far away from home and totally out of breath. The last reason is that I found it was way more relaxing to just listen to the sound of the waves instead of the same old music. Running has always been my 'me'-time and I actually started enjoying having that moment of peace in between my busy days.
Social Media Handles
Instagram: @juliecrombe
Blog: www.juliecrombe.com
Photographer: @jelleverherstraeten
Read Next
https://uat-blog.finishline.com