This Week in College Hoops: Must See! Creighton vs. Villanova
Must-See Game:
No. 20 Creighton (15-2) vs. No. 6 Villanova (15-1), Mon., 7 p.m. ET, Fox Sports 1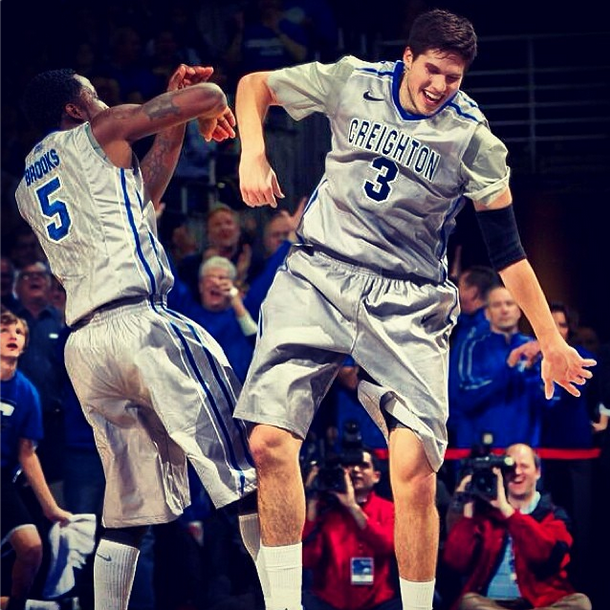 When Louisville cut down the nets at Madison Square Garden last March, it was the conclusion of something far greater than simply another conference season. It was the end of the vaunted Big East as we've come to know it.
UConn left for The American, taking with it Kemba Walker's five wins in five days. Defending National Champion Louisville, winner of the past two Big East titles, followed suit. Perennial power Syracuse was off to the ACC, bringing with it Gerry McNamara's magical run and a six-overtime phenomenon.
When the dust cleared, 20 of the 34 Big East titles belonged to teams in other conferences. Besides seven-time league champion Georgetown, not much about the Big East resembles its perpetual glory days of the past three decades, when it routinely presented some of the most exciting basketball in the sport.
That said, to pine for the good old days is to ignore that the cupboard isn't necessarily bare. This week's matchup of Villanova and Creighton is a fine representation of both the heritage and future of the Big East, featuring two teams with perfect conference records clashing over first place.
After a few lean years, Villanova seems back in business. Leading scorer, JayVaughn Pinkston, and lane-enforcer, Daniel Ochefu, are surrounded by the Wildcats' trademark deep guard contingent — Ryan Arcidiacono, Darrun Hilliard, James Bell and impressive freshman, Josh Hart. Nova has wins over Kansas and Iowa, with its only loss to No. 2 Syracuse.
Meanwhile, Creighton – one of several former Mid-Major powerhouses new to the conference – has the No. 1 offense in the country, powered by senior, Doug McDermott, arguably the leader in the clubhouse for National Player of the Year. Quick and lethal in the low post, McDermott also hits 42 percent of his threes en route to 25 points per game. Creighton gave Duke all it could handle in the second round of the NCAA's last year, and has designs on going way deeper this year.
"I definitely miss the old Big East, but I'm really thrilled about the new Big East," Villanova coach Jay Wright recently told USA Today. "I just see so much great potential."
It might take some time for that potential to be realized, but Creighton-Villanova is a pretty good start.
Also be sure to check out:
No. 14 Iowa (14-3) vs. Michigan (12-4), Wed., 7 p.m. ET on Big 10 Network
Iowa has lost a couple of close games to good teams, but a win over No. 3 Ohio State in Columbus cements that they're capable of big things. For the defending champion Wolverines, Glenn Robinson III has stepped his game up big-time after the loss of Mitch McGary to lower back surgery.
Kansas State (13-4) vs. No. 8 Iowa State (14-2), Sat. 2 p.m. ET on ESPN3
Iowa State has had a couple of setbacks after a blistering start, but star guard DeAndre Kane – who's endured a winding path to say the least – knows a bit about triumphing over adversity.
Team of the week:
The young Hoosiers experienced some early growing pains, but dealing No. 3 Wisconsin its first loss on Tuesday might be the spark needed to make them serious players in the Big 10. Sophomore point guard Yogi Ferrell scored 25 points in the upset, and multi-talented freshman Noah Vonleh is on his way to being a lottery pick.
Sneakers:
Nic Moore, SMU, Jan. 15 vs. South Florida
Under the radar, this Illinois State transfer is hitting about half his threes for the Mustangs. Fitting, he wore one of the most slept on Retro Jordans in recent memory. Air Jordan 3 Crimson.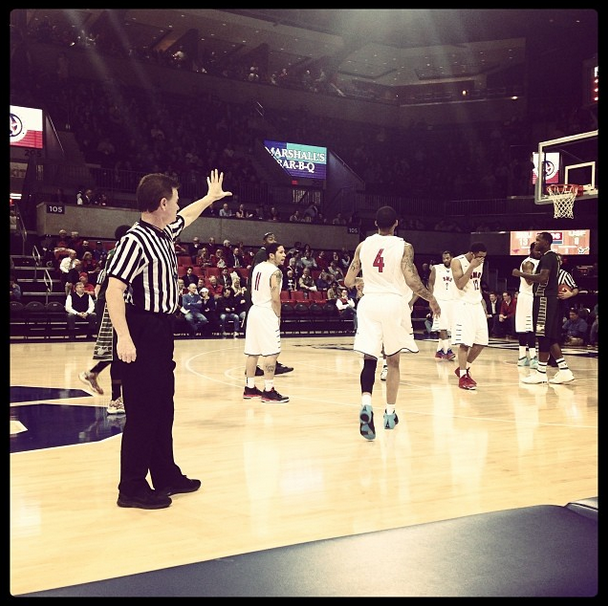 Bryan Horowitz has written for Dime Magazine, The Classical, and Vice. Give him a follow @SportsAngle.
Read Next
https://uat-blog.finishline.com