Sneakers From The Best NBA Debut Games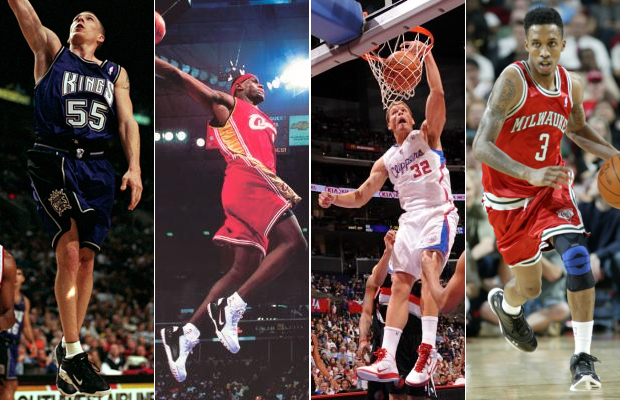 Firsts are always memorable. Whether its a first day of school, first kiss, or first apartment, it is undeniable that the memory of big life moments are often revisited through related items. The sneaker fascination tied to basketball runs deep, and NBA players are known to be notoriously sentimental & superstitious when it comes to their footwear. There are hundreds of players (both past & present) who have given away their in-game sneakers but would never dream of parting ways with the kicks they wore in their memorable moments; and the first NBA game is one of those benchmarks.
Everyone on this list not only had an incredible NBA debut during the first game of their rookie year, but also did so in style while wearing a significant sneaker. Many players featured was awarded Rookie Of The Year of their respective draft class. This list ranges from first-ballot Hall Of Fame-ers to fan-favorites. Note that NBA record-keeping has was abysmal until the mid-80s; so the exact statline for players before then is unknown. It should also be said that more than points scored were considered for this list.
Now that every NBA team has gotten a change to play their healthy rookies from the 2015 Draft, take a look at some of the best NBA first games from a sneaker perspective.
Read Next
https://uat-blog.finishline.com