Time To Rock 'N' Roll: Diana Mireles' Road To A Half Marathon
With only a few weeks left until our Finish Line Women hit the streets of L.A., we wanted to get to know what the ladies are doing to get prepared for the Rock 'n' Roll Half Marathon come October 30th. The struggles, the important details of listening to their bodies or the proper fuel that helps them get out and train. All of these things are a part of getting ready for a long race, and committing to the process is a big step. Starting off this Rock 'n' Roll series is Diana Mireles.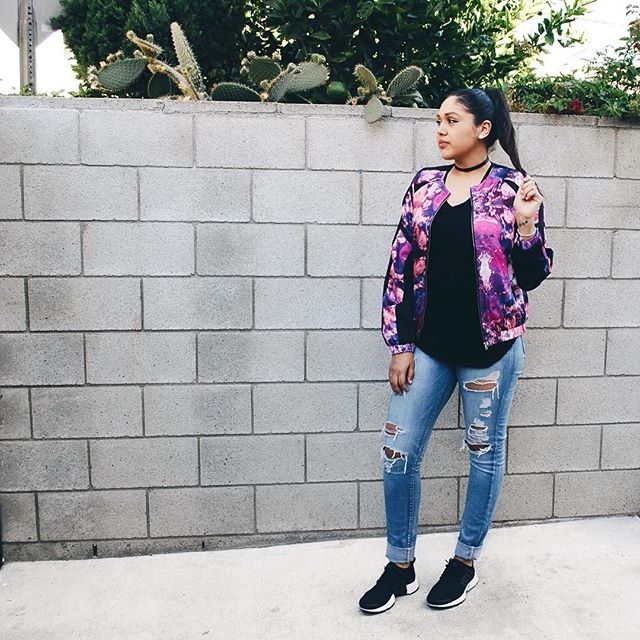 Written by: @dianakmir
Staying consistent with my half marathon-training plan has been more difficult than I thought it would be. Things don't always work out the way I plan them to, but I still try to get my runs in as much as I can. Throughout my whole fitness journey, I have learned and experienced so many new things. It's still so crazy to me how the body works. It could be totally healthy and perfectly fine one day and the next; it's the complete opposite.
My Training: 
The first weeks of Half Marathon training started off going well for me. Pain-free, keeping up with workouts, but once the weeks started flying by, I feel like things started to change quickly. I've been taking a lot more rest days than I wanted/planned to, but it's all to help me recover and prevent any serious injuries. When I start experiencing any pain, I think to myself that I can just push it until the end, but I don't want to get injured to the point where I'd have to sit out weeks or even months, so I have been trying to take days off to recover. Even though I hate to miss some of my runs, I feel like recovery is part of the training plan.  I can't stress this enough, but you have got to LISTEN to your body! Your health is way more important than ANY run!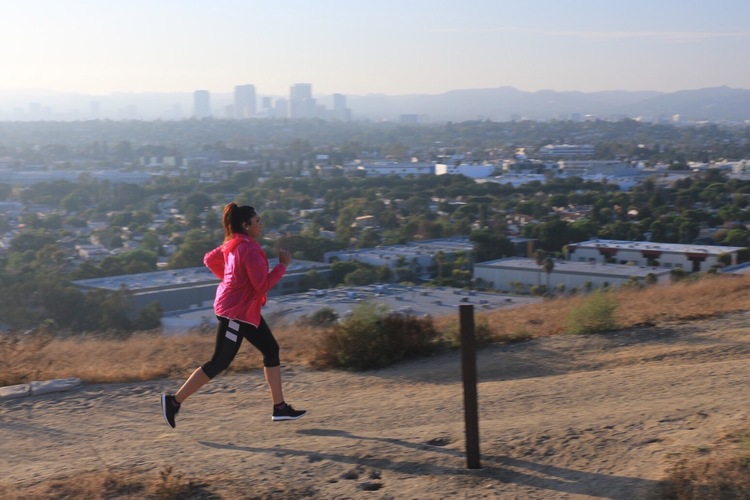 As the weeks have gone by and I've continued to listen to my body, my workouts have been getting a lot better and my pace has been decreasing. I also gave KT Tape a try for the first time during one of my Saturday long runs and that stuff definitely works wonders!
Overall, training hasn't been the smoothest ride for me, but it has definitely taught me how to physically and mentally prepare myself for the big day. I truly can't thank the running community and the run groups I run with enough for the encouragement and support. They help me push myself past my limits when I feel like giving up.
My Top Workout Essentials: 
My main training essentials would most definitely have to be my Garmin Forerunner 225 gps watch and  Nike+ Run App (to transfer over my miles/pace from my watch and keep track of them there).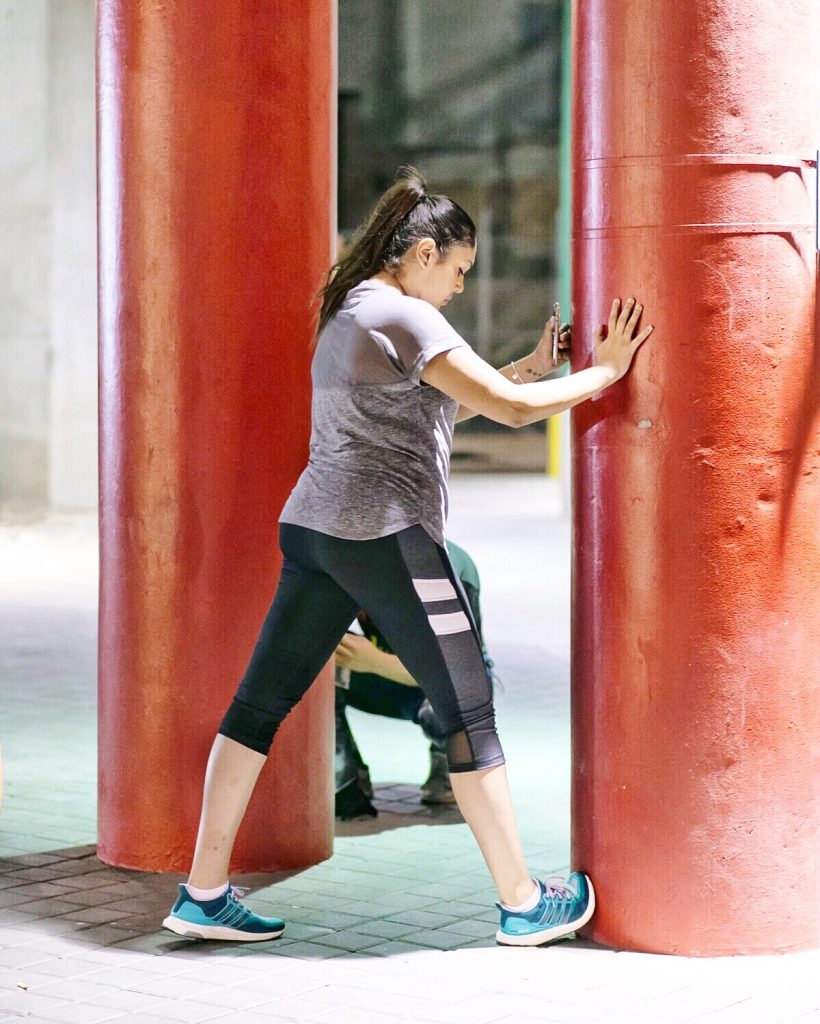 I'm currently alternating between the Nike Zoom Pegasus 32 and the adidas Ultra Boost. Both of these sneakers have the support and stability I need for both short and long runs. I still haven't decided which of the two will be my half marathon sneaker.
What I'm Listening To:
My favorite music to listen to on a run would definitely be something that's more upbeat and is going to help me keep my mind off anything that can distract me from my keeping up with my pace throughout my run. Anything from Hip Hop, Rap, Techno, House, you name it!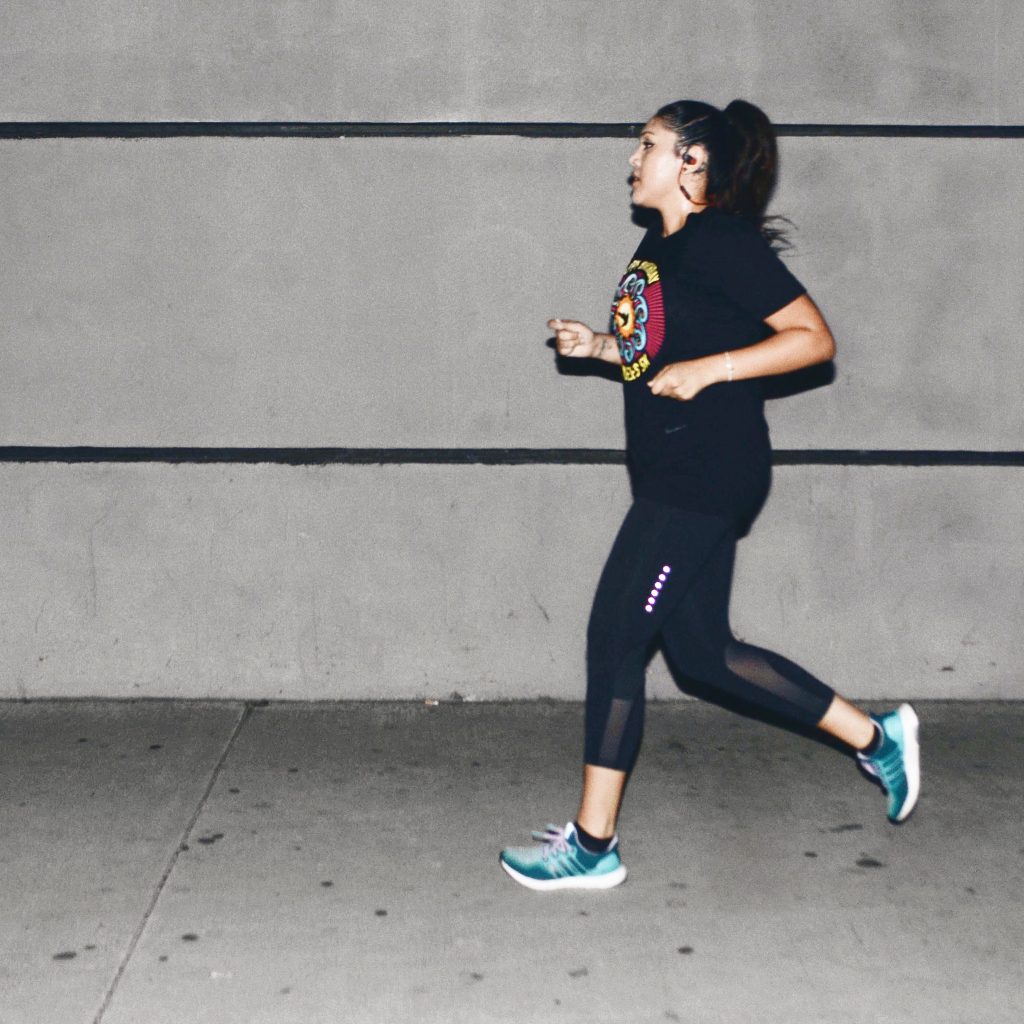 What I've learned so far throughout my training journey for my first half marathon is that it's all mental strength more than anything. When you feel like giving up, it's not your body that wants to stop, its your brain telling you that you are tired. You are capable of a lot more than you think so I believe going into your runs with the right mind helps you go longer distances. For me, it also helps when I run with a group of people rather than running by myself. When I'm running with a group, I don't think about how many miles I have left, because all I'm thinking about is keeping up with the group, which not only helps pick up my pace, but also helps keep my mind off of the miles.
Keep Up With My Training And Athleisure Style: 
Instagram: @dianakmir
Twitter: @dianakmir
Snapchat: @YNRDEE
Blog: DIANAKMIR.com
Check back with us and see more training stories from our Finish Line Women 🙂 
Read Next
https://uat-blog.finishline.com