Reebok Question Mid 'Dress Code'
If you have been following our Iverson 20 Years, 20 Questions series than you know Bubbachuck was one of the most controversial players in league history. Sometimes keeping it real can create chaos, but at the end of the day AI's biggest supporters loved him for it…for the quotables with the media, taking tough shots when his team needed it most, and staying true to his roots. Unfortunately commissioner David Stern wasn't always as big of a fan of Iverson's off court authenticity. Many people felt he targeted Allen personally for wearing his wave caps and XXXL throwbacks in arena tunnels and post-game podiums.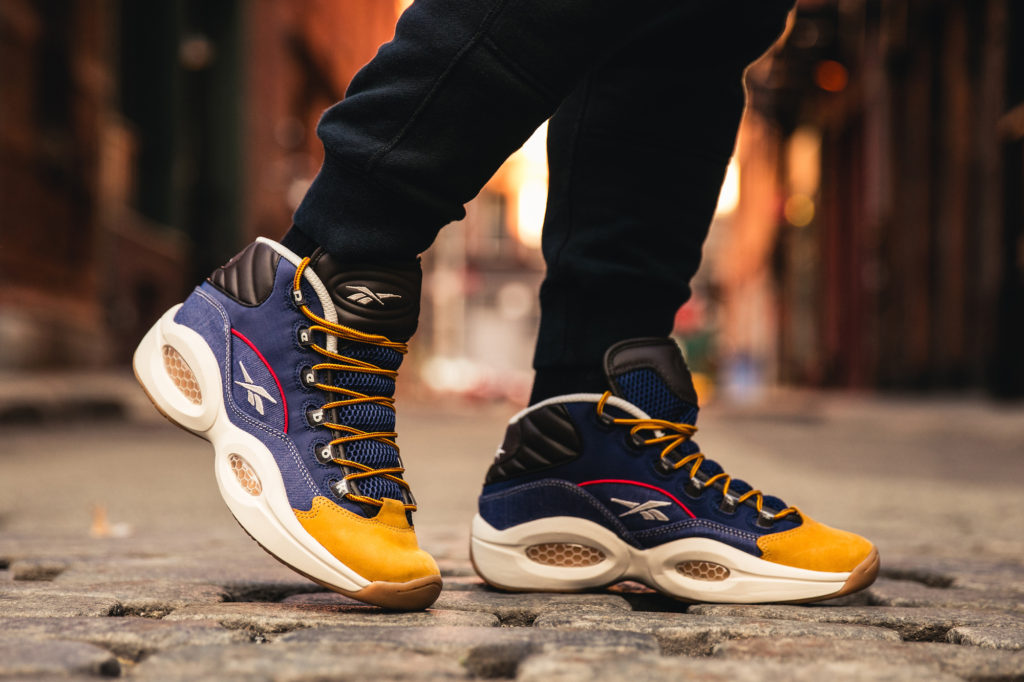 To pay homage to Allen's off court style, Reebok is releasing a 'Dress Code' design featuring beige suede and blue denim which represents the banning of Timbs and denim that AI was famous for wearing to and after games.
You can pick up your pair of the Reebok 'Dress Code' Questions on November 4th at FinishLine.com.
Read Next
https://uat-blog.finishline.com