Pursuit Of Style with adidas Originals in NYC
The concrete jungle of NYC is a beast of its own kind. If you're gonna make it in New York, then your style better be on point and you have to roll with the punches. With over eight million people calling the city their home, it's safe to say that people don't dress and act like everyone else. Housing some of the biggest style magazines and brands, you can say that fashion roots run deep, and having some of the most influential people in the world live here can put pressure on everyone else. You never know who can be around the corner and if you unexpectedly bump into but if that moment does happen you want your outfit to be on point and leave that lasting impression.
The city is fast-paced, and is the influential center of art, culture and fashion for the U.S., which brings people from all around. With so much influence in the city, it can be hard to remain an individual who doesn't get lost in the masses. We caught up with four unique individuals who bring their own style to everything they do.
Joe La Puma (@jlp8) brings his own style to everything he does. Being the Director of Content Strategy for Complex magazine keeps him in the creative mindset everyday; from building a dope outfit to cover stories that have the internet going nuts.
Ravie B (@ravieb) is from the Bronx and developed a talent with the camera in her hand. Her creative eye behind the lens also helps her cook up a dope fit. She has mastered her craft by bringing her own unique style to the photography world and standing out from the competition.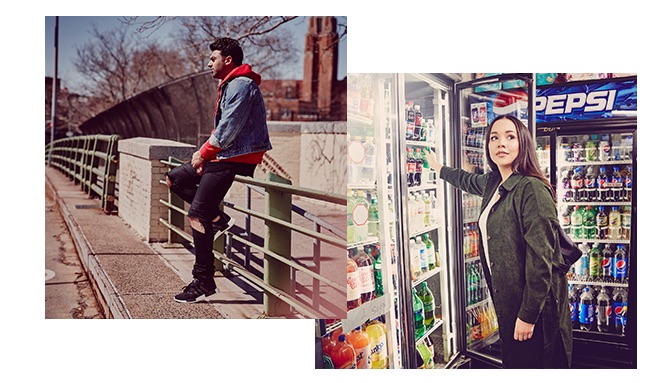 Soraya YD (@sorayayd) lives in the fashion world, so you know she has her own style. Being from Queens, she developed her own individuality in the street style of the diverse neighborhoods.
Jake Woolf (@_jakewoolf) is a fashion writer from Manhattan who prides himself on his own look. His freedom to wear whatever he wants helps him stay comfortable in every outfit he puts together.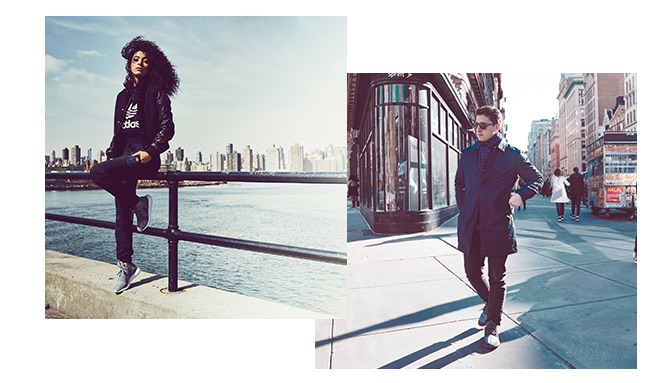 Each of these individuals prides themselves on their signature look and being comfortable, something they all have in common on their pursuit of style. Their style helps them stand out from the crowd and doing that in New York City is no easy task. These four people all come from different cities but they learned to survive on their own in the Big Apple. Creativity and comfort help them all create their one of a kind looks on a daily basis in one of the most fashionable cities in the world.
Read more about Jake Woolf and his Pursuit of Style here.
Check out more on Joe La Pumas Pursuit of Style here.
Get more in depth with Soraya Yd and her Pursuit of Style here.
Read Next
https://uat-blog.finishline.com