PUMA Introduces the Pulse XT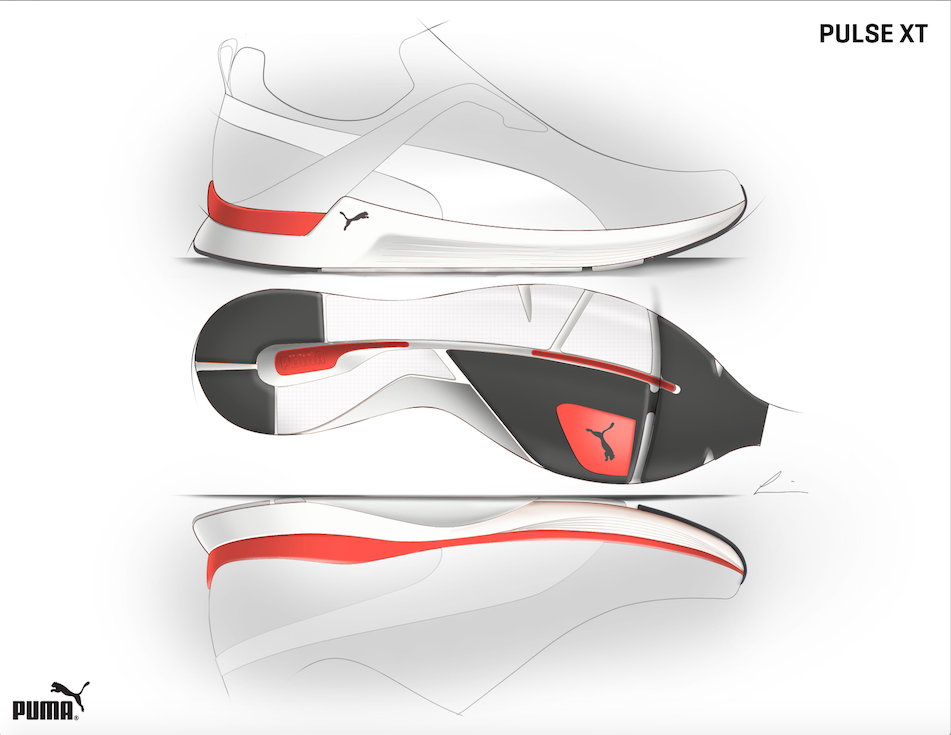 PUMA has already dropped one game changer in 2015 with its new running shoe, IGNITE, designed for maximum energy return. Now back with another offering for the masses, this time focusing on a training shoe you can wear with confidence to the gym or for every day use. Blurring the line of performance and sport style perfectly, we introduce Pulse XT.
The shoe will be a staple in Kansas City Chiefs Running Back, Jamaal Charles' workout rotation this off-season among other elite athletes. The training shoe features a breathable mesh upper and Ariaprene bootie construction for a stellar fit and ventilation. IMEVA foam adds a plush feel underfoot, so you get plenty of cushioning for the support you need both in and outside of the gym. A rubber sole ties it all together, offering traction right where you need it.
We had a chance to sit down with the lead designer, Louisa Page, who is a Senior Footwear Designer at PUMA to talk about the process of making the shoe and how it's about to make a huge impact in the footwear industry. Here are some facts to get you familiar with the PUMA Pulse XT.
• They revamped the PUMA training line, looking at their past trends and the future to create a universal trainer that really caters to various workouts both in and outside of the gym.
• The design process took 18 months for the shoe to come to fruition.
• Page fits into the samples so with each round was able to personally try on and test the shoe during the development process.
• The primary focus was making the IMEVA tooling super light. The forefoot is very minimal, breathable and comfortable ensuring this is a shoe you won't want to take off.
• Another main focal point in design was in the heel and forefoot, which are heavily used for a lot of key workouts such as box jumps and lunges.
• PUMA stressed maximum interior comfort when you had the shoe on and were pushing yourself during workouts or walking around.
• The Pulse XT will be a staple training shoe for PUMA and expect them to do innovative things with the model over the next few seasons.
• Constructing a training shoe that didn't compromise anything in terms of performance and style for $70 was PUMA's biggest challenge.
As you can see PUMA's latest is on point, and you can grab them now for $70. 
Read Next
https://uat-blog.finishline.com