Make A Statement With PUMA Metallics
It's Time to Shine…
and PUMA is on board. With metallics making a fashion splash since spring, there's no question as to why we continue to see these colors on the streets. Whether it's a touch here or there, an accessory, or statement piece, a hint of iridescent glimmer is all the buzz.  
Lets start from toe to head ????– PUMA is making it easy to fall for their newer arrivals like the PUMA Fierce Gold, Metallic Pant and Powershape Bra. With these shimmery accents against the black, it's obvious why they stand out. If you're starting your day with a workout or just walking down the street to get some coffee, it's a moment to catch eyes.
Another piece you can add to the picture is the PUMA Metallic Hoodie. With days getting cooler and the sun setting sooner, a quick zip could do the trick.
Attention to Detail
Another fun way to make this look burst with flavor, is adding more metallic details. A gold necklace or metallic colored nail polish make for a complete look and is almost effortless. Not a fan of black? No worries, PUMA likes adding some sheen to white too????.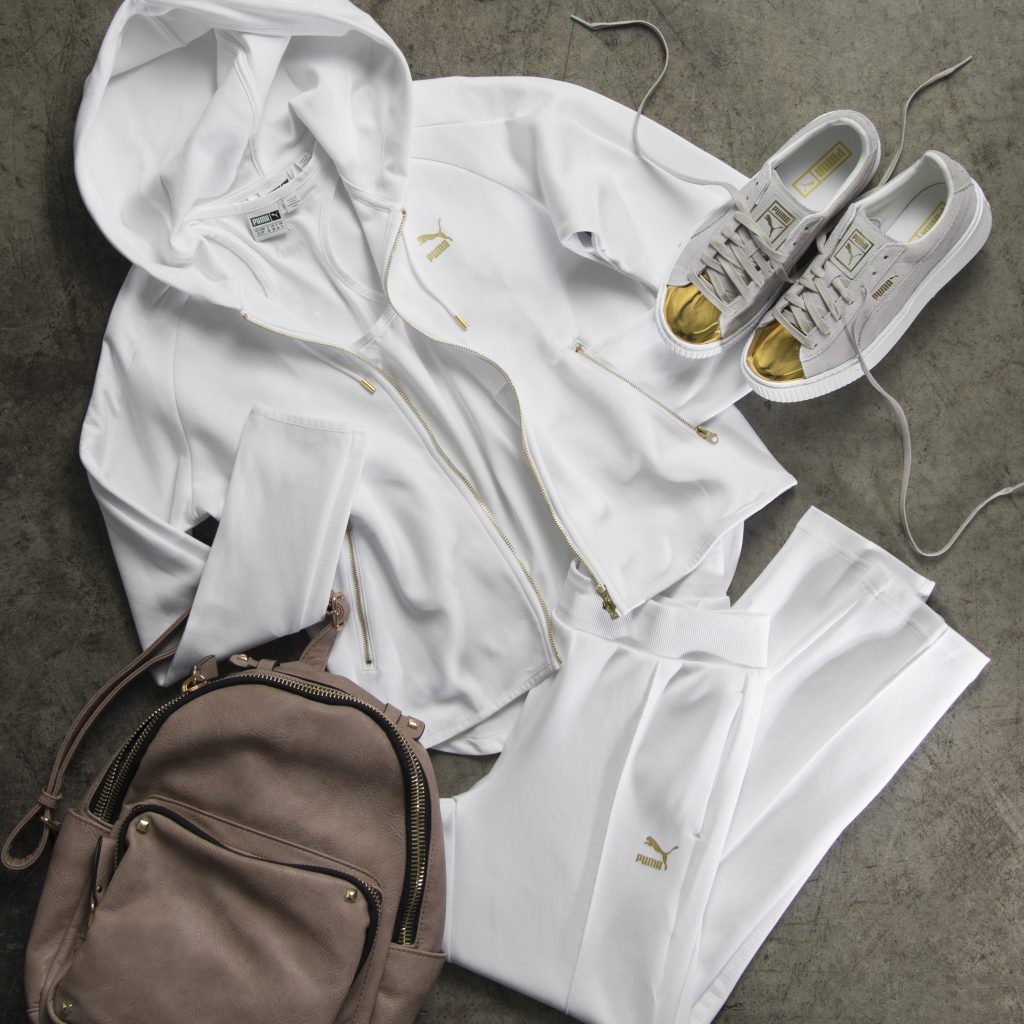 Setting off this look is the PUMA Suede Platform Gold Casual Shoes. The detail of the gold metallic toe is a showstopper and we're loving it! With the white Metallic Hoodie and Pant, the beige, suede kicks pick up the gold PUMA logo in the apparel. Adding accessories in colors alike brings this entire outfit home and will have you rocking the latest. 
Now that you know all that glitters is gold, check out more PUMA styles at finishline.com ✨
Read Next
https://uat-blog.finishline.com