Premier Basketball Shorts: Jordan Brand
You know that there are some apparel items that you just really can't have too many of, and basketball shorts are definitely one of those. They are perfect for lounging around the house in the evenings, running errands on the weekend, and how could we forget, playing basketball! With Spring just around the corner, it's about time to start stocking up on basketball shorts, and thankfully, Jordan Brand has a plethora of great and stylish options that are sure to fit your liking.
Jordan Franklin Street Knit Basketball Shorts
Whether you are hooping or chilling, you will be perfectly comfortable in a pair of the Jordan Franklin Street Knit Basketball Shorts. These shorts are just about the most comfortable around, and the knitted Dri-FIT fabric will keep you cool and dry if you do break a sweat in these bad boys. Available in six sweet colorways, there is surely a pair that you can match with your Air Jordan sneakers.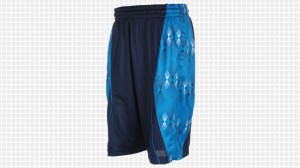 Jordan Aero Fly Mania Basketball Shorts
The Jordan Aero Fly Mania Basketball Shorts are another great option, and they too feature the famous Dri-FIT sweat wicking fabric. Equipped with a mesh gusset, these particular hooping shorts are highly breathable, and perfect for you folks who live in the warmer states. There are eight colorways of these available, even one for your favorite college team from Oregon, to Duke, North Carolina, Georgetown, Syracuse, or Oregon.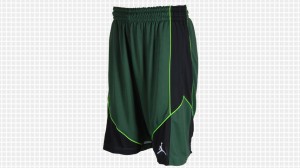 Jordan IV Print Basketball Shorts
If you want to take it back to the '80's, the Jordan IV Print Basketball Shorts are the right ones for you. This pair of shorts features a crazy graphic print, and it truly looks like someone took a time machine back to '89 to find these stylish hooping shorts. To continue the retro theme, these shorts have an inseam that is a tad bit shorter than other models, which also allows for a better range of motion while on the court. The only bad thing about these shorts is that it is going to be a little difficult to figure out which one of the three sick color options to pick up for yourself.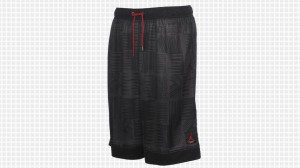 Air Jordan 1 Muscle Basketball Shorts
Jordan Brand has dropped plenty of Air Jordan Retro 1's as of late, and you are surely going to need a pair of basketball shorts to match the pairs that you ended up scooping. Just for y'all folks out there, FinishLine.com has colorways of the Air Jordan 1 Muscle Basketball Shorts that go perfectly with all of the recent Retro 1 releases. These lightweight shorts feature sweat wicking fabric and are composed of a mesh material, making for some highly comfortable basketball shorts that are ready for the blacktop or the couch.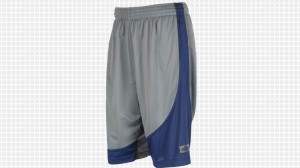 Read Next
https://uat-blog.finishline.com