Not Just For The Gym: Nike Rally Hoodie, Nike Sportswear Tech Fleece Pant and Nike Air Pegasus 92/16
written by: travel blogger, Hannah Marsala
As my summer travel season comes to an end and the colder weather rolls in, I look for several things when choosing my clothes. Whether I'm traveling or hanging out around town there's really no question about it, my outfit needs to combine style and comfort. I'm not one of those people who can sacrifice how I feel in an outfit just to look great. I'm constantly on airplanes and in all different climates, so having the essential details that can be worn in numerous destinations and for multiple occasions is a must.
Top: Nike Sportswear Rally Hoodie
Bottom: Nike Sportswear Tech Fleece Pants 
Sneakers: Nike Air Pegasus 92/16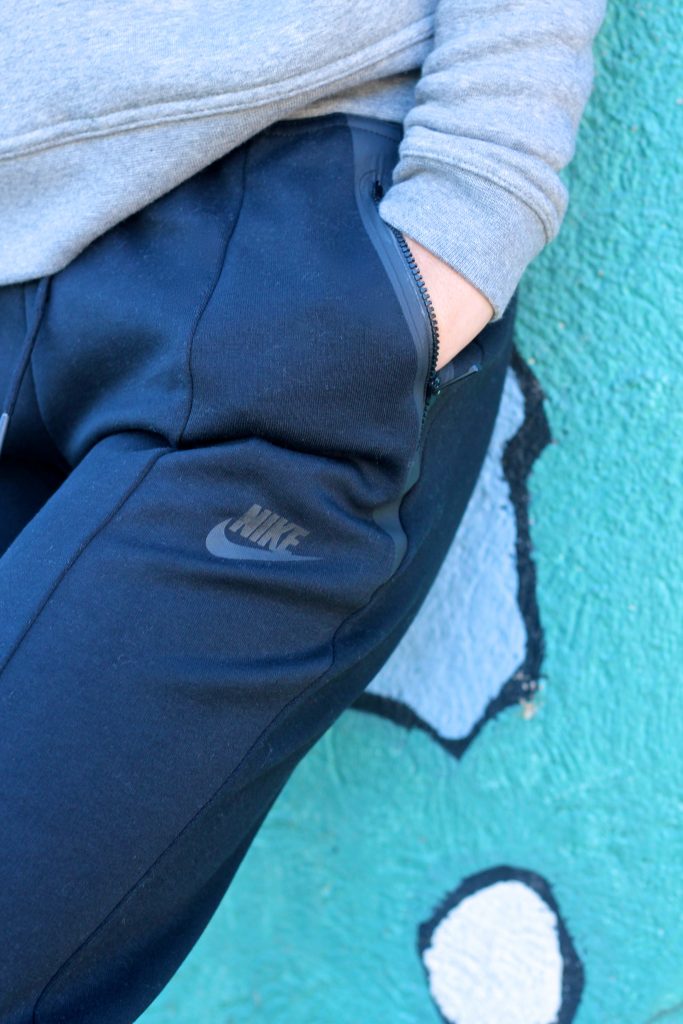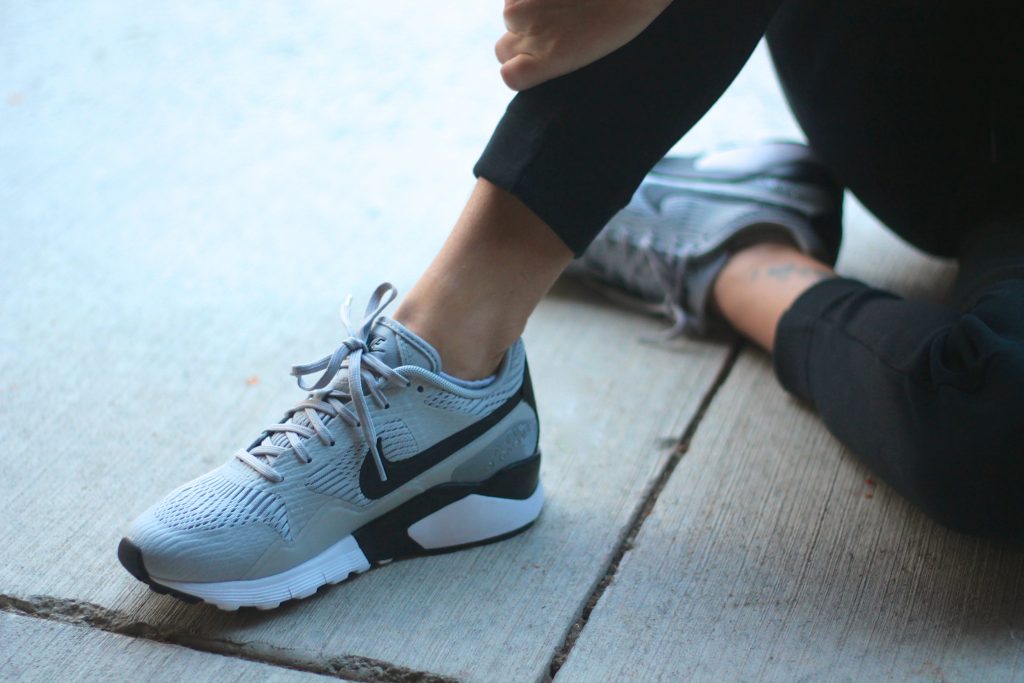 Denver is home for me so in the winter months, my Nike Sportswear Rally Hoodie and Sportswear Tech Fleece Pants are the perfect solution for all my clothing needs. The softness of the hoodie is incomparable to anything else I've found, and the oversized hood keeps me warm all day long. Whether I'm working out in the colder elements or sitting on a chilly airplane thirty thousand feet in the air, this hoodie never fails me. The pants also pair nicely as they can dress up my look with a looser fit than a legging but more snug than regular sweatpants. For my feet I can't help but gravitate toward the timeless Air Pegasus. The 92/16s are the perfect compliment to any and all outfits.
When I'm Looking For Comfort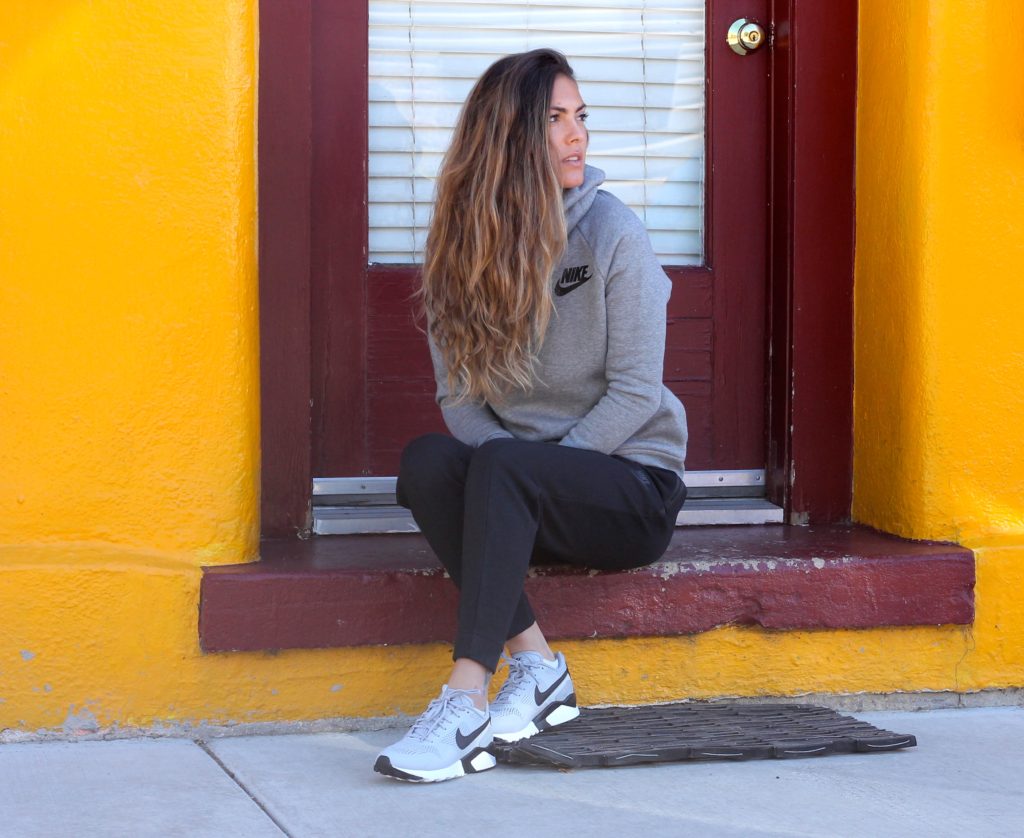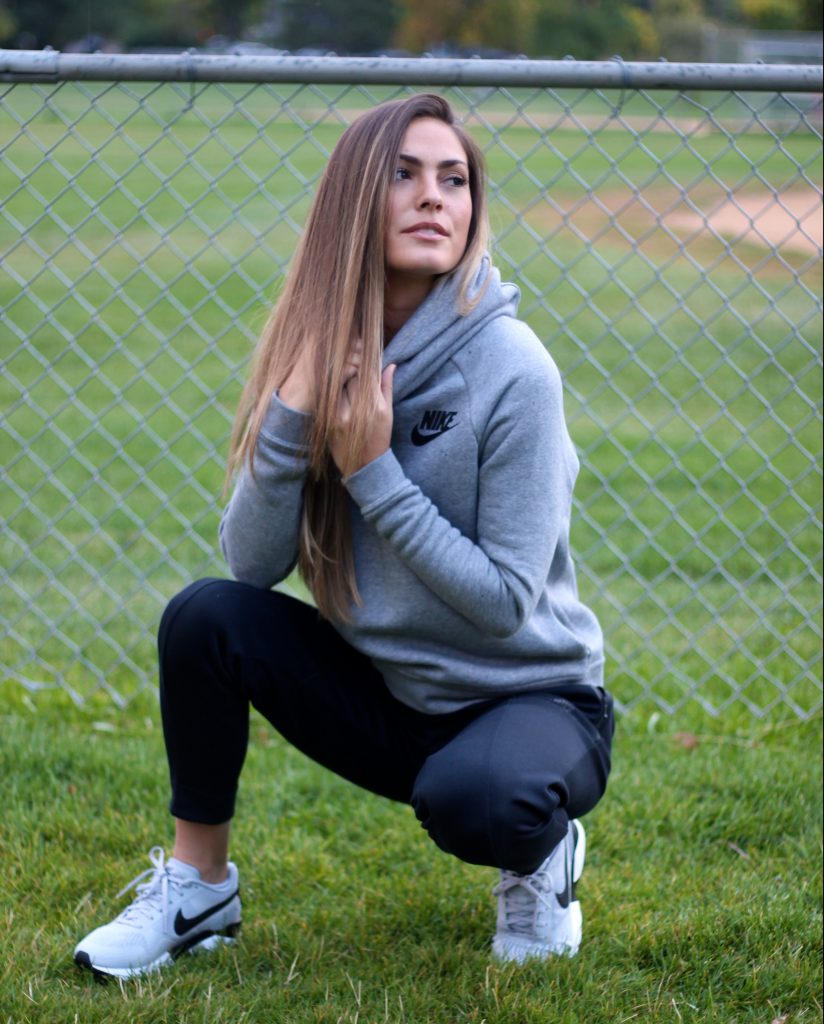 The complete outfit is ideal for working out but can also be worn in several ways. Having outfits that are versatile and that can be worn together to achieve a street/style look as well as mixing and matching for several different occasions is my goal when picking out what to have in my closet. After a long trip I can throw this entire outfit on and be relaxed as ever.
For Working Out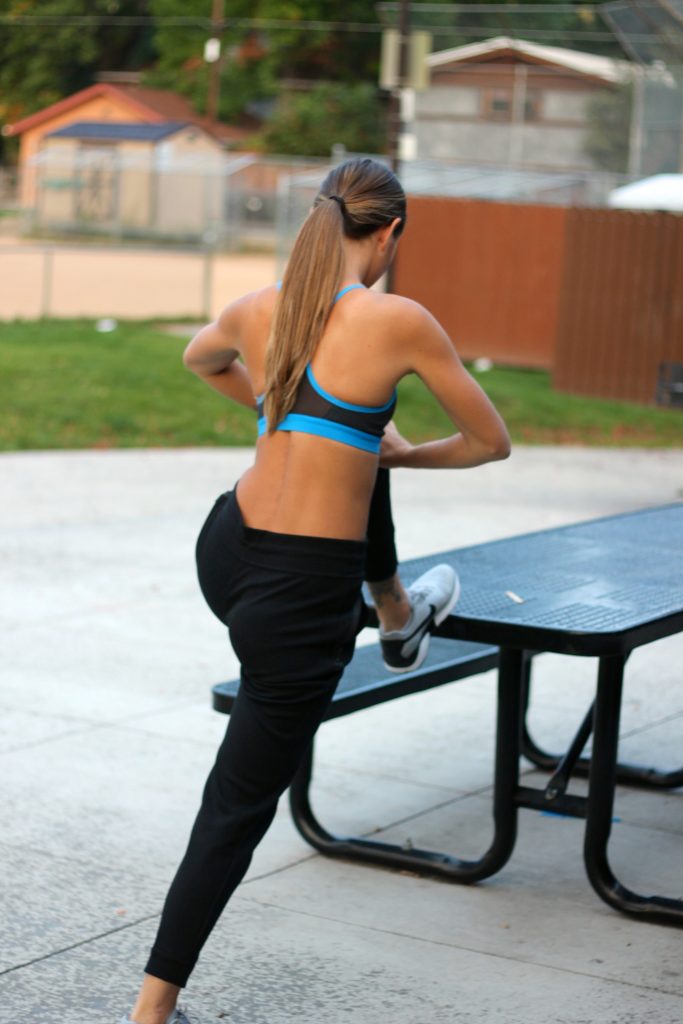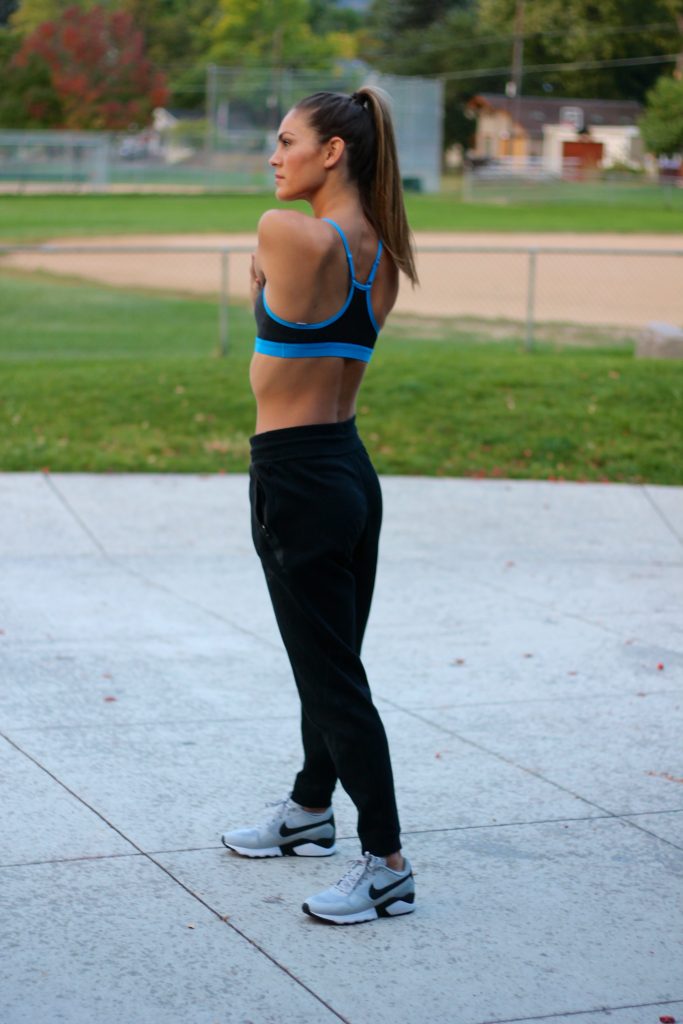 For those mornings when it's just a little too chilly to wear shorts I love to throw on my training pants and a sports bra. I know the tech fleece pants are going to feel nice and breathable when working out so I won't get too warm if I do decide to push myself a little harder than usual.  
For The Street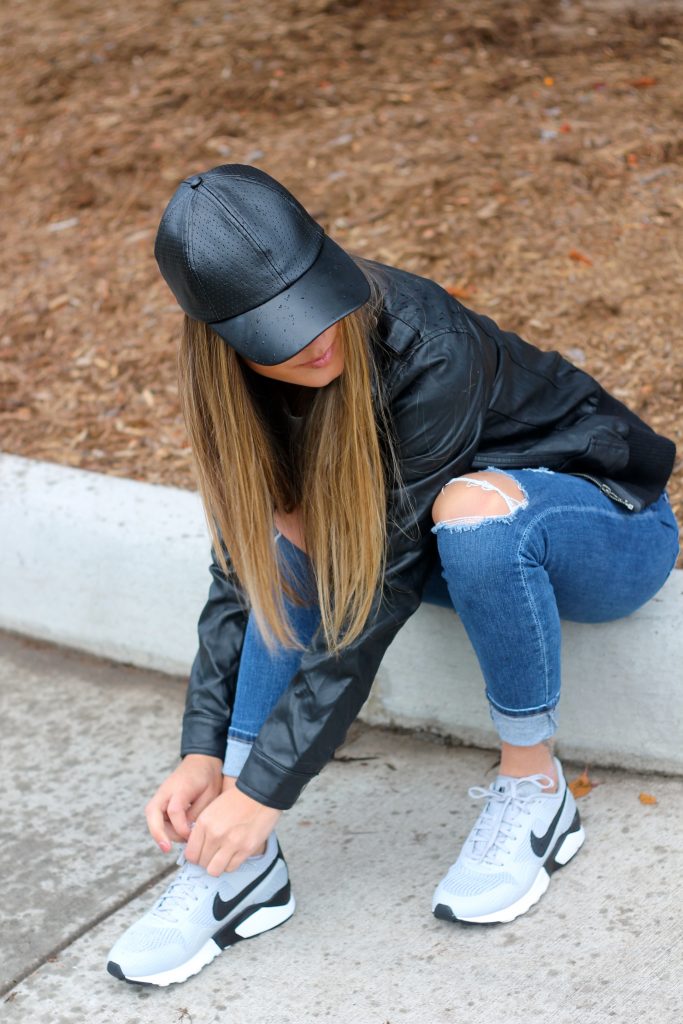 If I don't have time to do my hair on the road I can throw on a hat, my ripped jeans and my leather jacket. I always feel confident and I look put together without having to spend too much time thinking about what I'm wearing.
For Going Out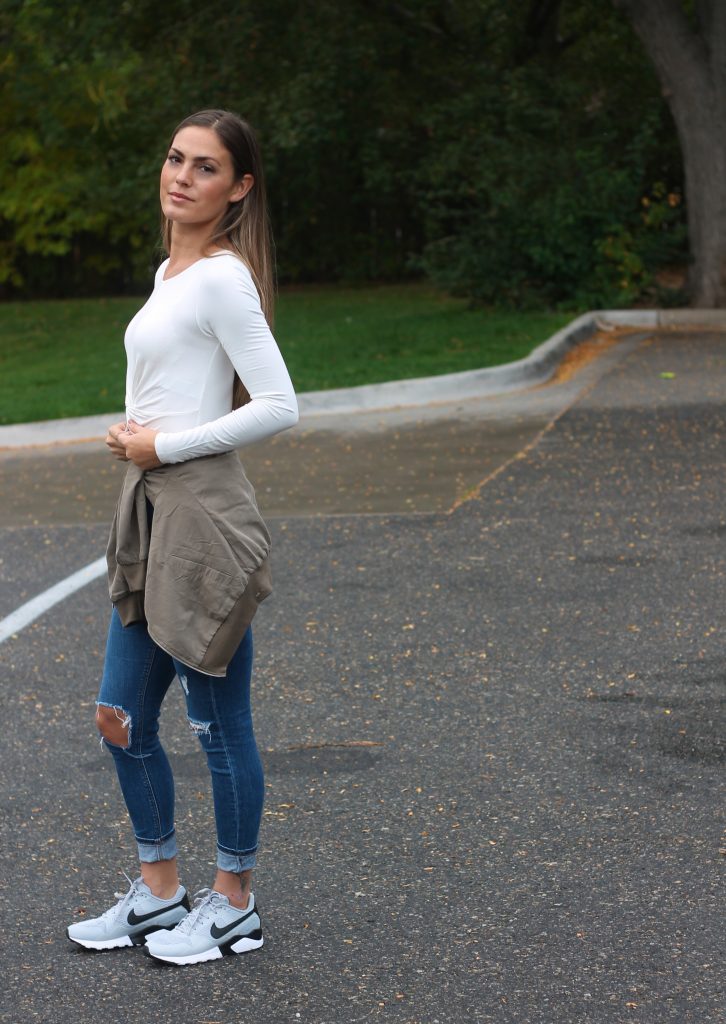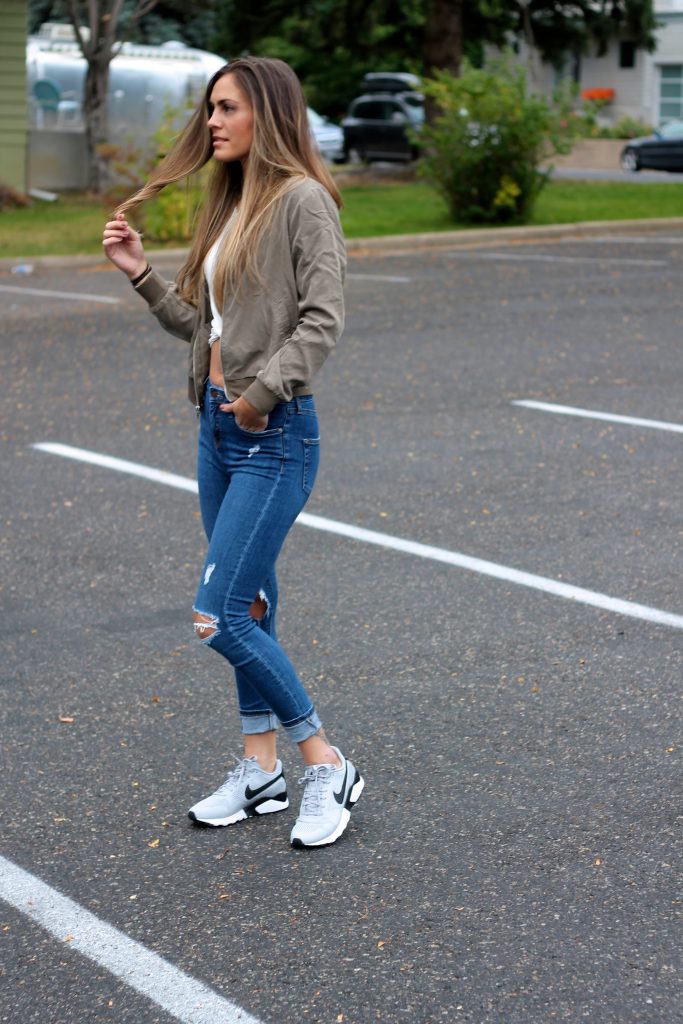 The Air Pegasus 92/16s aren't only comfy but they give me that pop of style that make heads turn everywhere I go. They have a subtle but appreciated lift in the back heel that leave my legs looking longer and leaner, which is exactly what I want when going out on the town. I can dress them up with little to no effort. Lately, when I want to achieve this look the first thing that pops into my mind is tight crop top and bomber jacket. In this tan jacket, my fitted white crop top and Nikes, I can go out on the town without worrying about my feet hurting in four-inch heels. Instead, I can most definitely get down on the dance floor and feel good at the same time.
Keep up with my travels and style:
Blog: heelstohikingboots.com
Read Next
https://uat-blog.finishline.com