Not Just For The Gym: adidas Superstars, adidas YWF Tonal Hoodie and adidas Precurved Washed Strapback Hat
Written by: professional dancer, Montana Efaw
Sneakers: adidas Superstar
Bottoms: adidas Tiro Training Pant
Accesories: adidas Precurved Washed Strapback Hat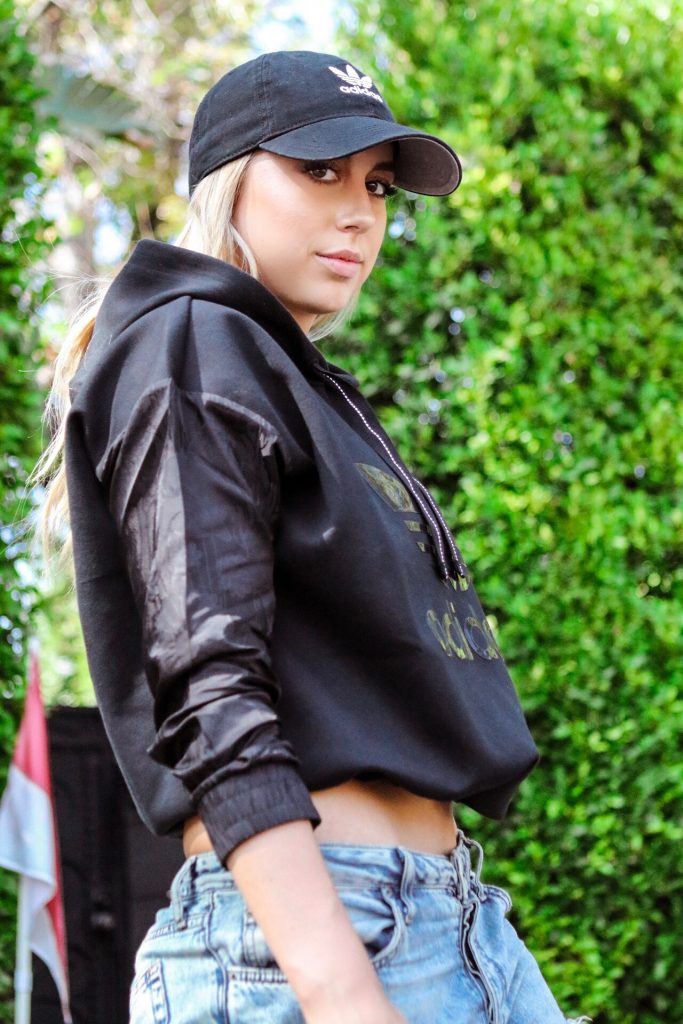 Sportswear is a part of my everyday life whether it's busting a move in the studio or kicking it with my friends. I can leave rehearsal feeling fly without having to make a full outfit change when I'm wearing my adidas tracksuit and sneakers. I can dress it up, or down depending on the occasion or mood.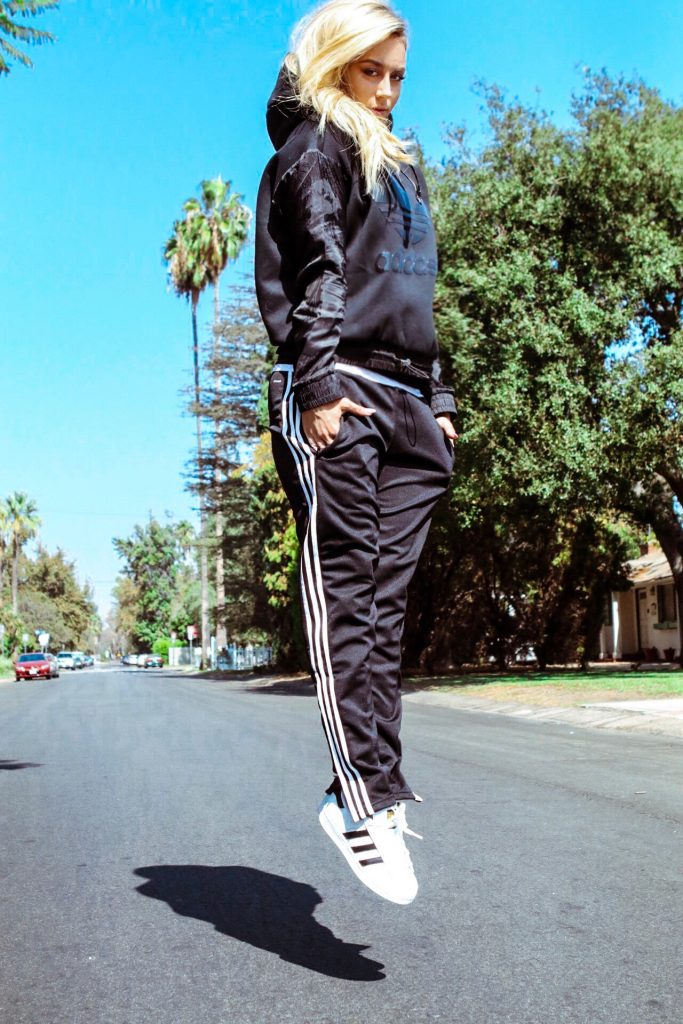 Let's say I'm putting in work prepping choreography for a master class I'm teaching, or music video, I could easily rock my tracksuit. Depending on weather, I'm hitting Hugo's restaurant or my favorite bar in Hollywood, It's easy to swap out my sweatpants for comfortable baggy denim and throw on my adidas hat – bad hair day or not 😉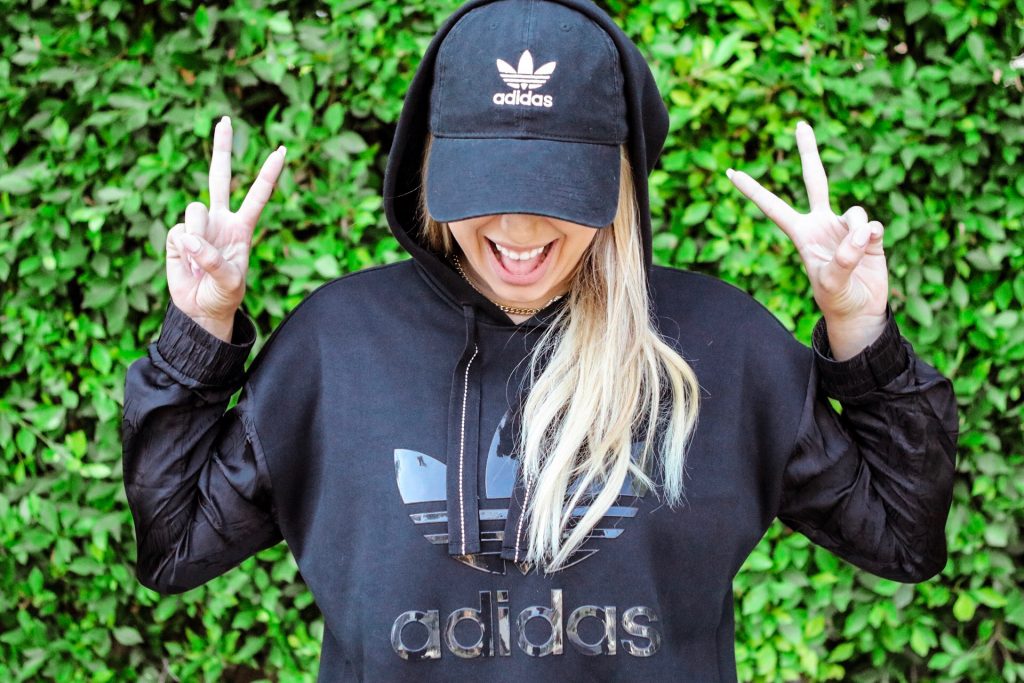 I'm not a girly girl, so adidas is often my go to sportswear line because of the gender neutral style and comfort. When I'm dancing in my Superstar sneakers they give me cool 90s hip hop vibes reminiscent of a Missy Elliot or Run DMC music video. As a professional dancer, I've seen this brand impact dance culture, music, and my lifestyle in more ways than one. Adidas makes me feel more, move more, and do more!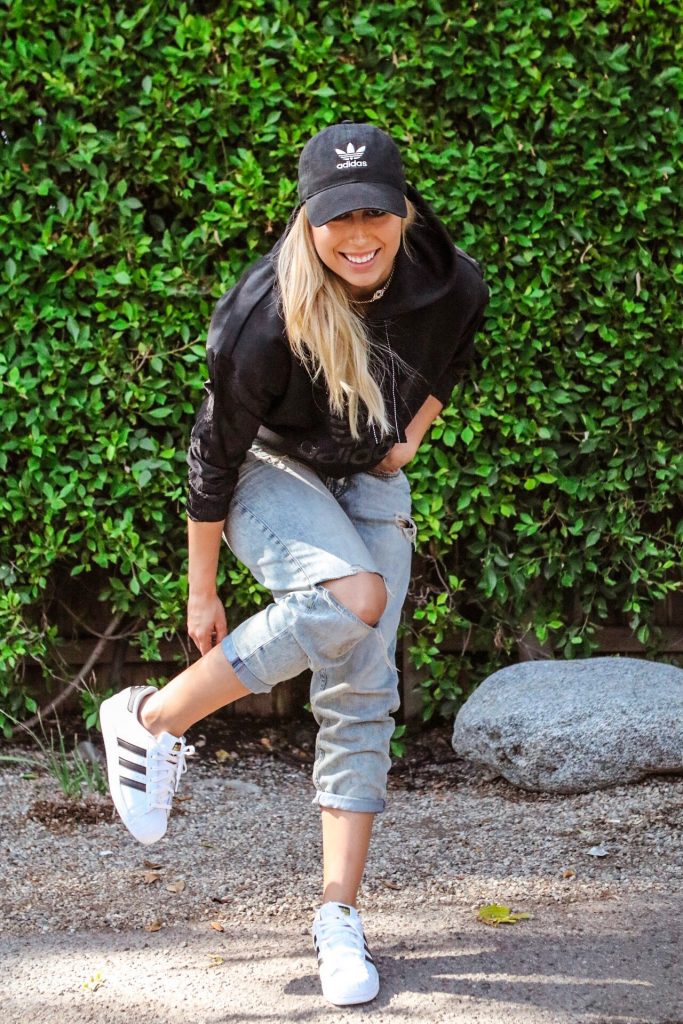 Keep up with Montana on her social handles: 
IG: @montanaefaw 
TW: @montanaefaw 
Snap: montanaefaw
Read Next
https://uat-blog.finishline.com