Not Just for the Gym: Gotta Have It Sports Bra, Trefoil Leggings, AF1 Low, & Superstar II
GYM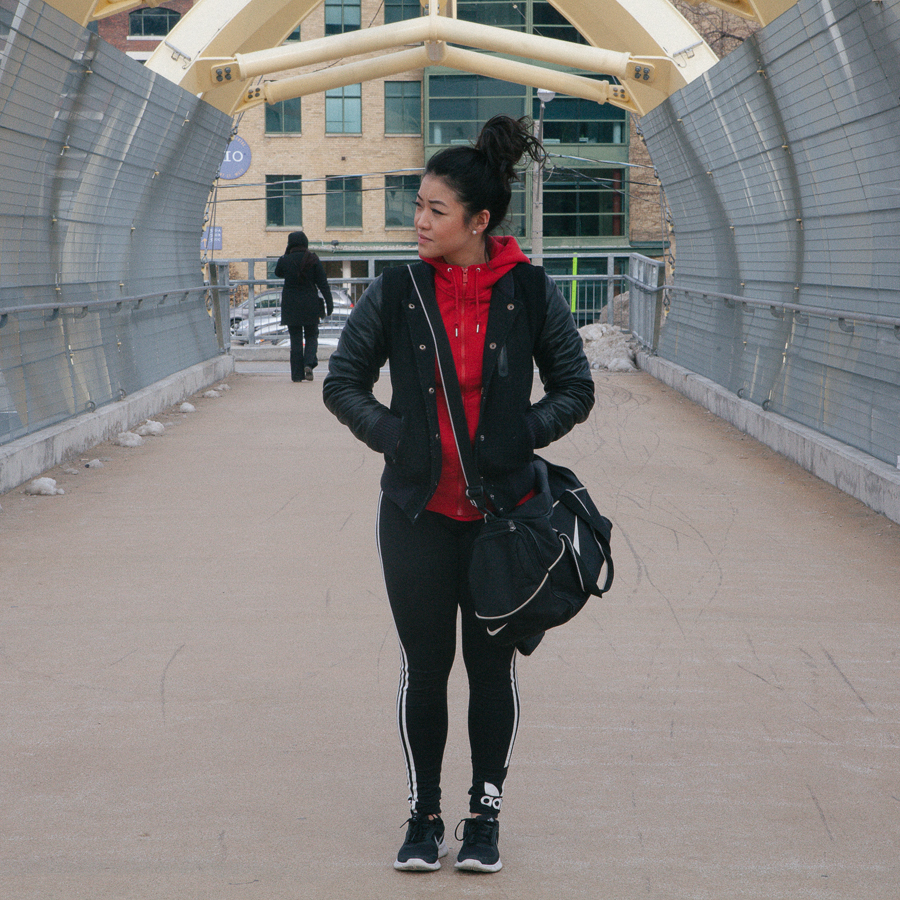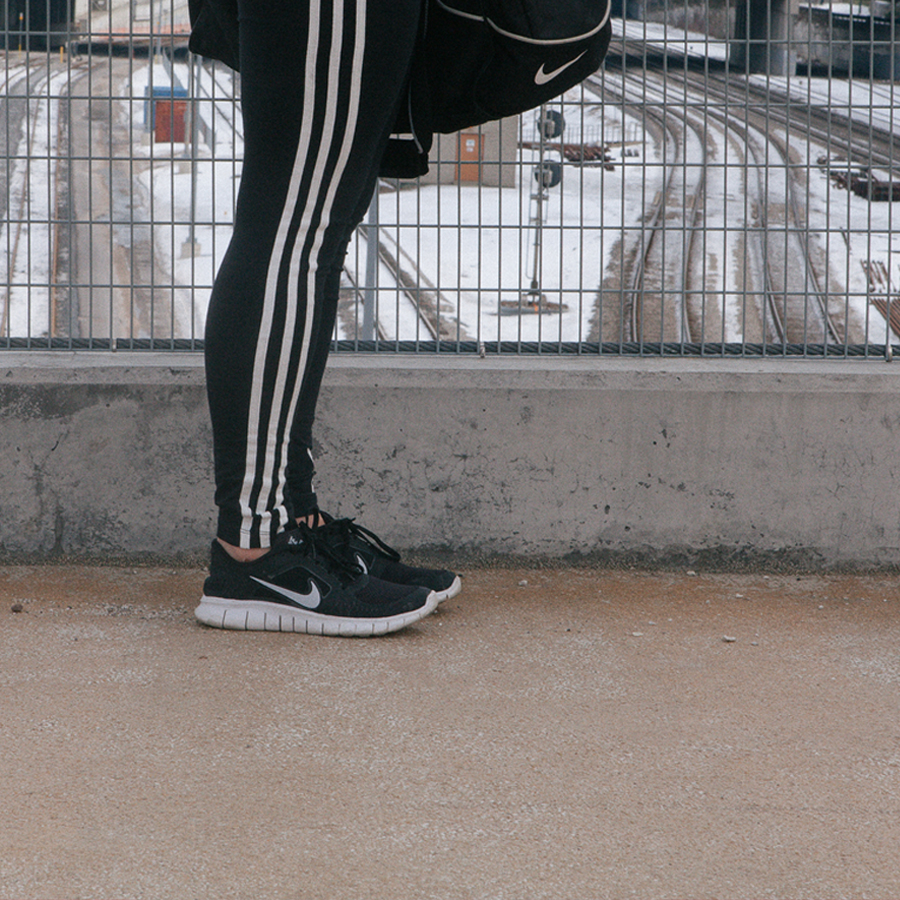 Sports Bra: Under Armour Still Gotta Have It Sports Bra
Bottom: adidas Originals Trefoil Leggings
Leggings are always great to have in your rotation as they can easily go from street to gym attire.  The cotton and elastane fabric provide a sleek, comfortable fit that looks cool with pretty much anything. In the last post, I wore these adidas leggings casually. This week, I take them with me to the gym and then on my walk home.
A WALK IN THE PARK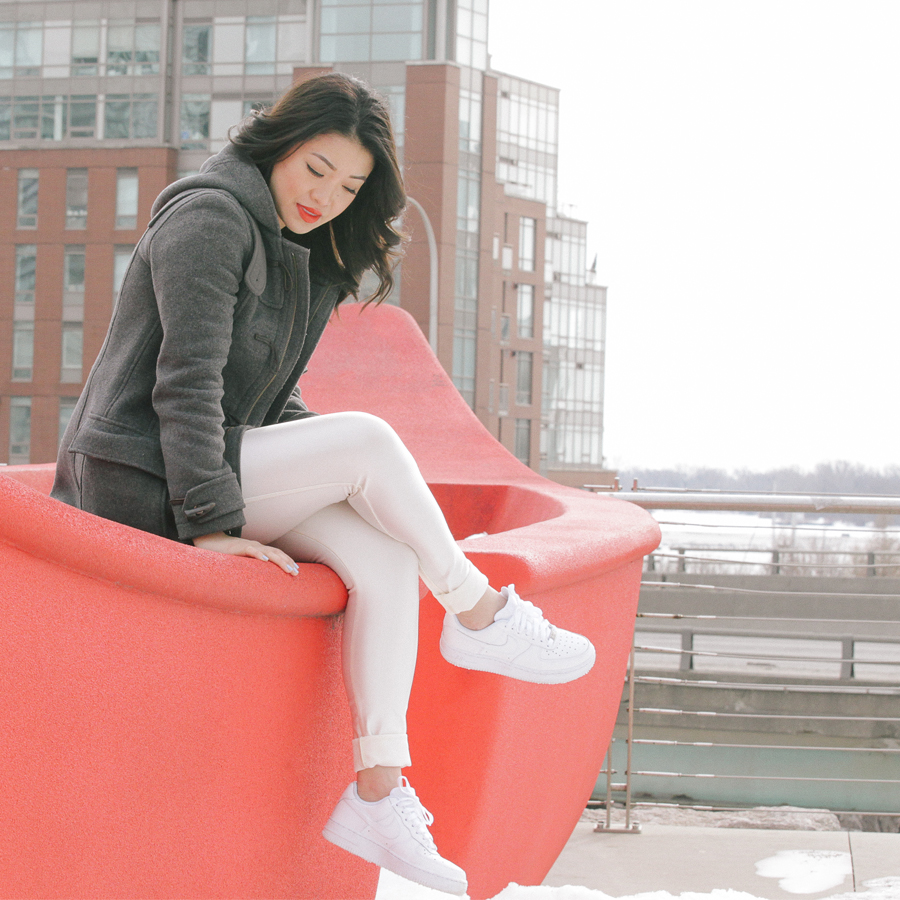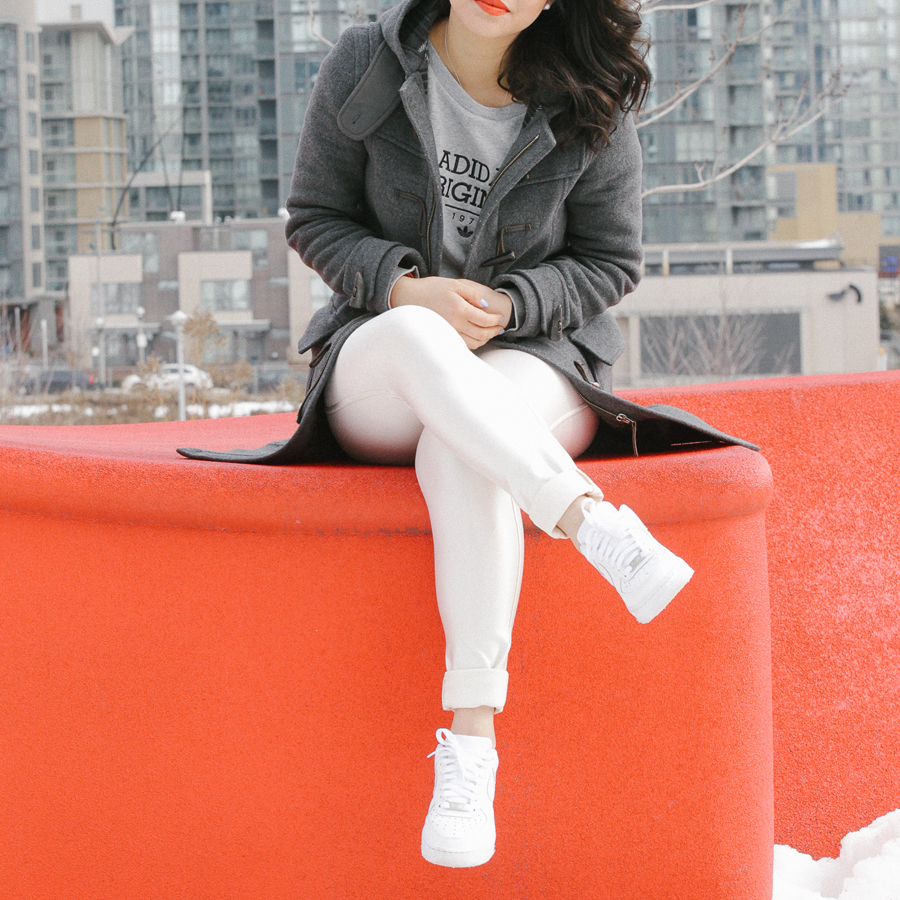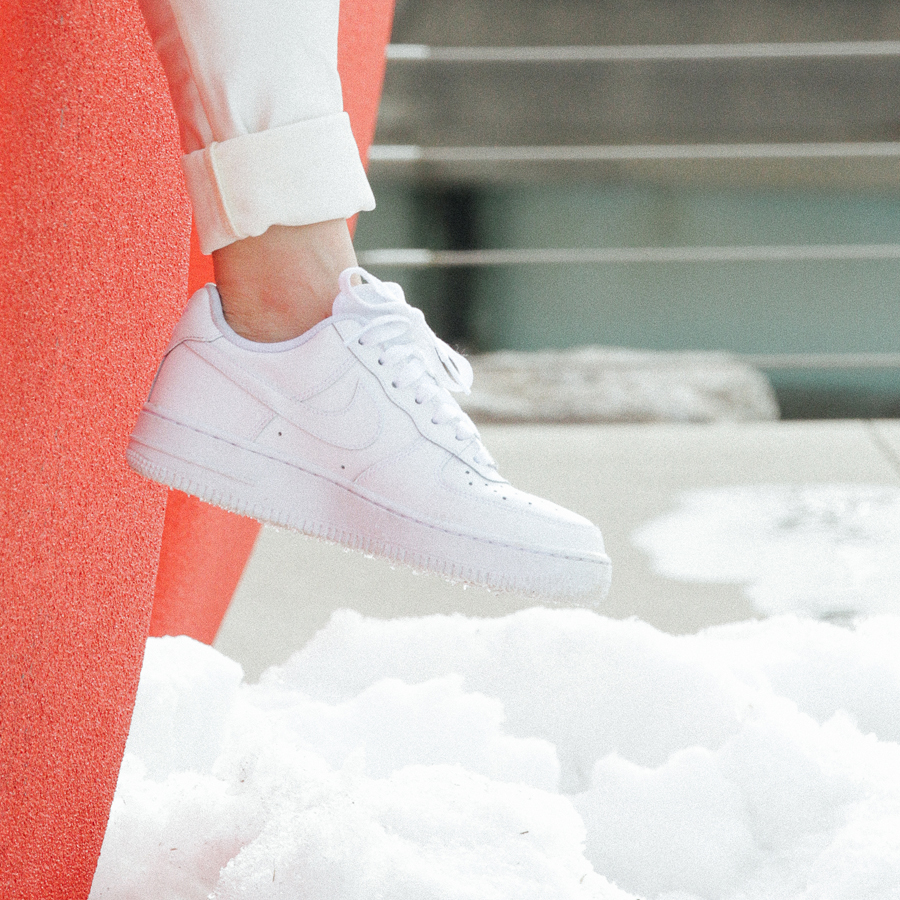 Top: adidas Originals University Logo Sweatshirt
Shoe: Nike Air Force 1 Low
Sometimes it's nice to take the scenic route. It feels even better when you dress up a bit rather than wear an old, baggy sweatsuit, even if you are just running errands. I am partial to the white on white look, so I paired crispy, white AF1s with pearl white pants, and then balanced it out with a grey sweatshirt. I like to add lipstick for a pop of color to an otherwise achromatic look.
JUST VISITING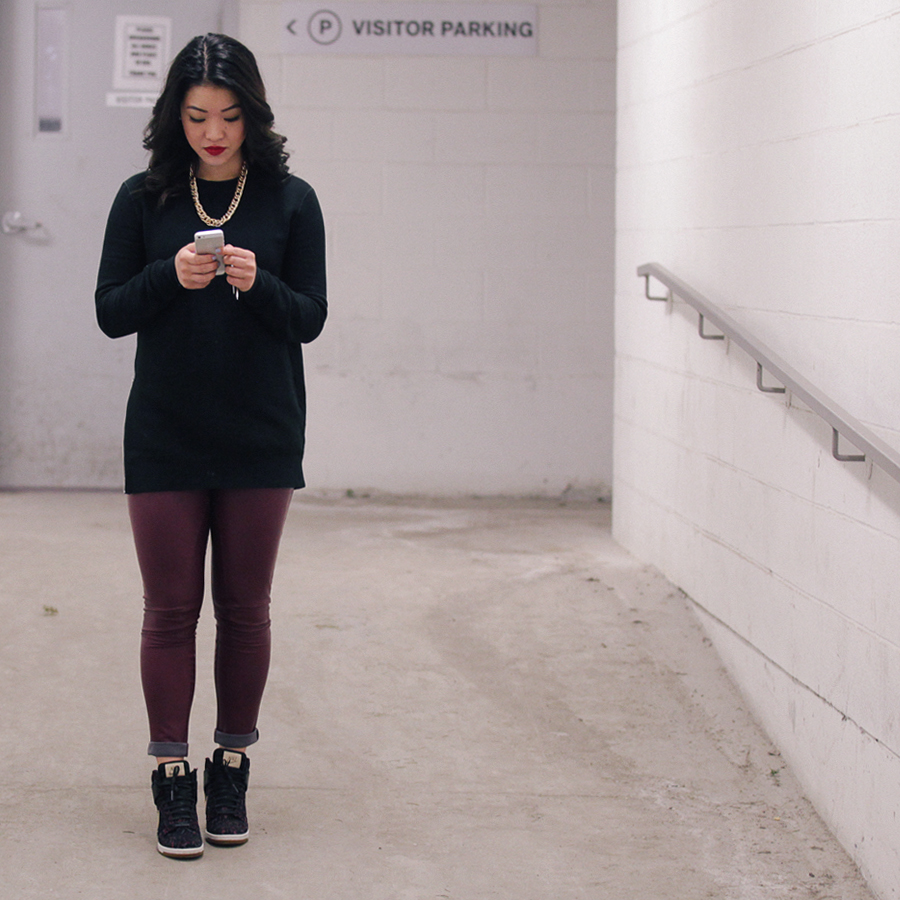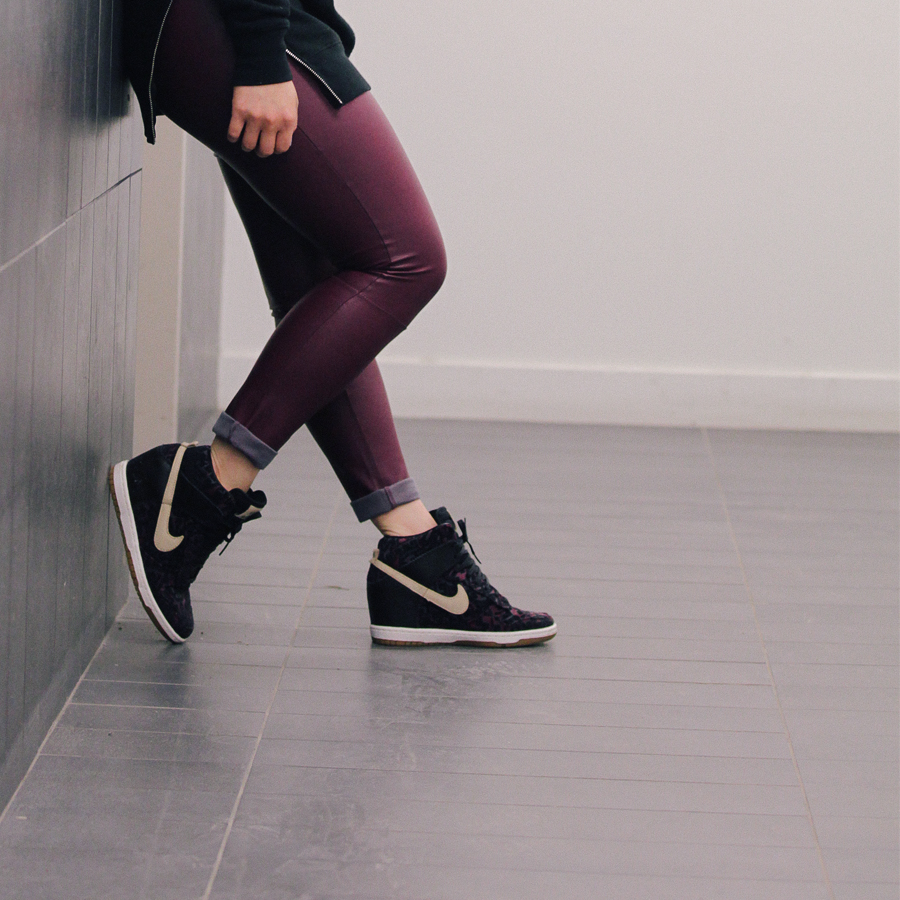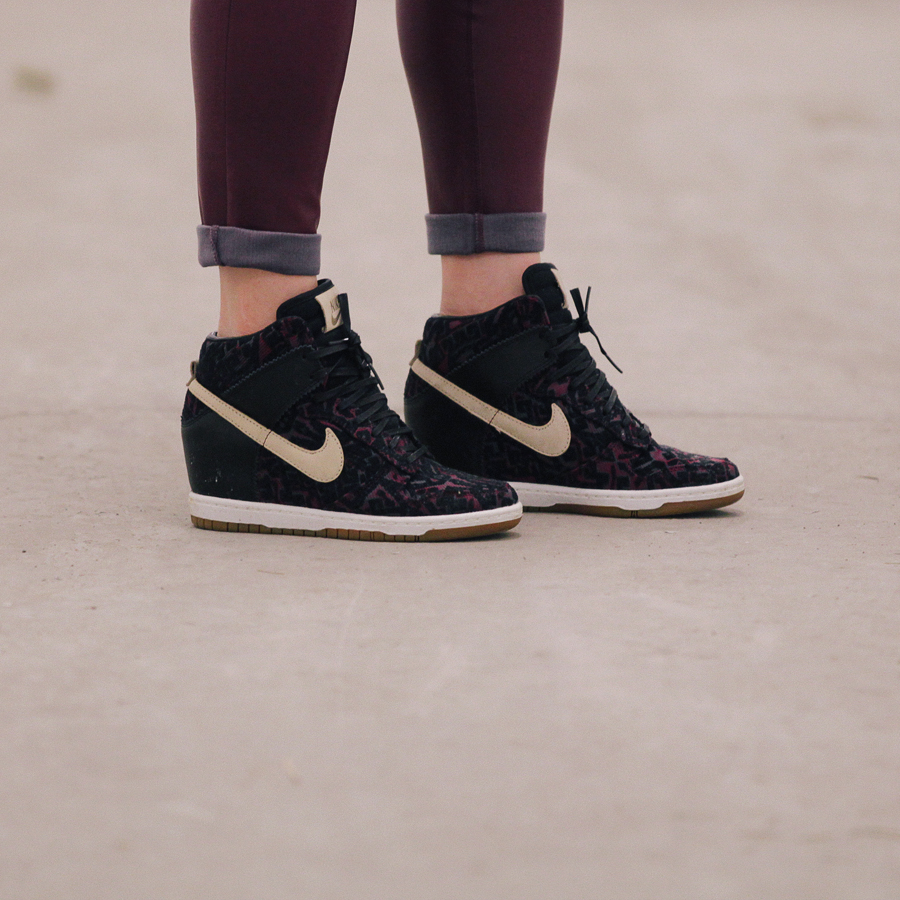 Shoe: Nike Dunk Sky High Premium
My cheat code to dressing comfortable is wearing sweatshirts whenever I can get away with it and pairing them with non-basic pants. The sneaker wedge thing also comes clutch in situations like these where I want to add a little something different to an outfit. Exhibit A: Sky High Dunks and a black sweatshirt with leather leggings.
NOTHING REALLY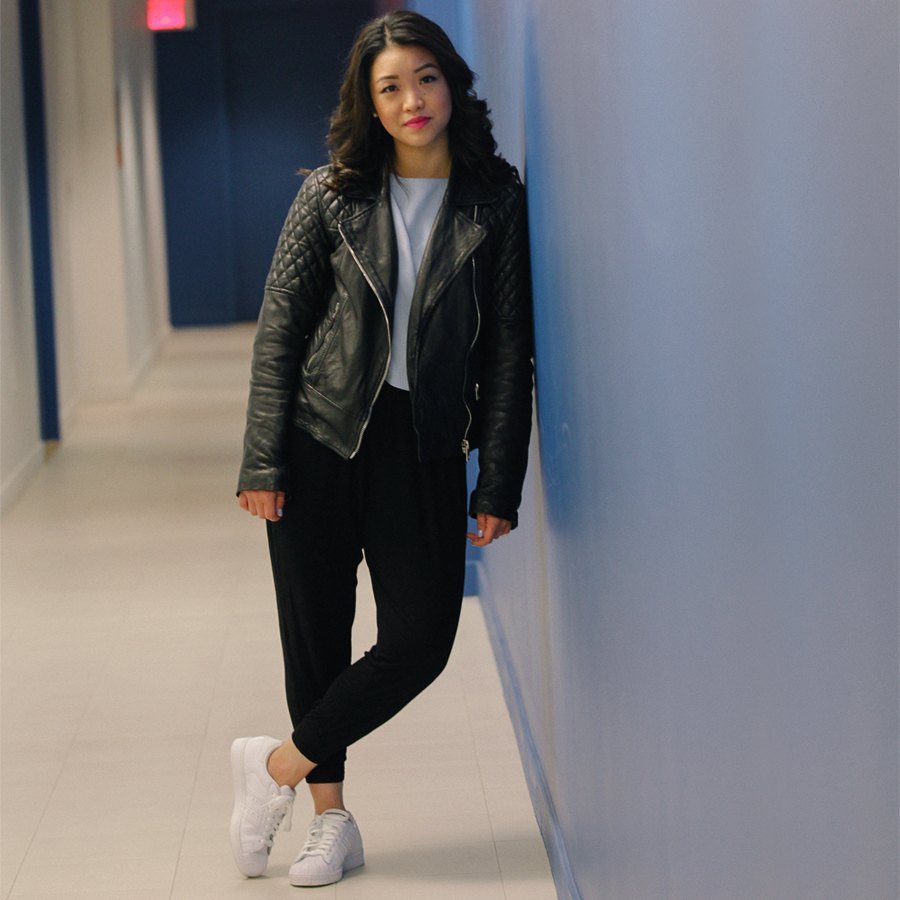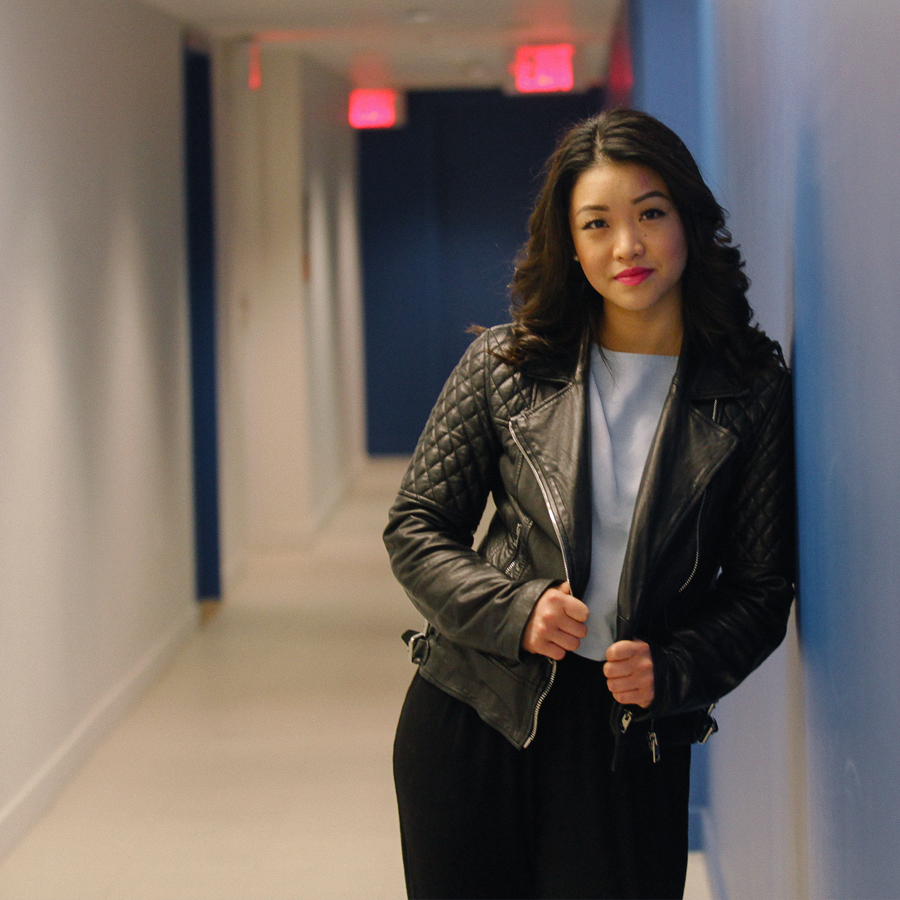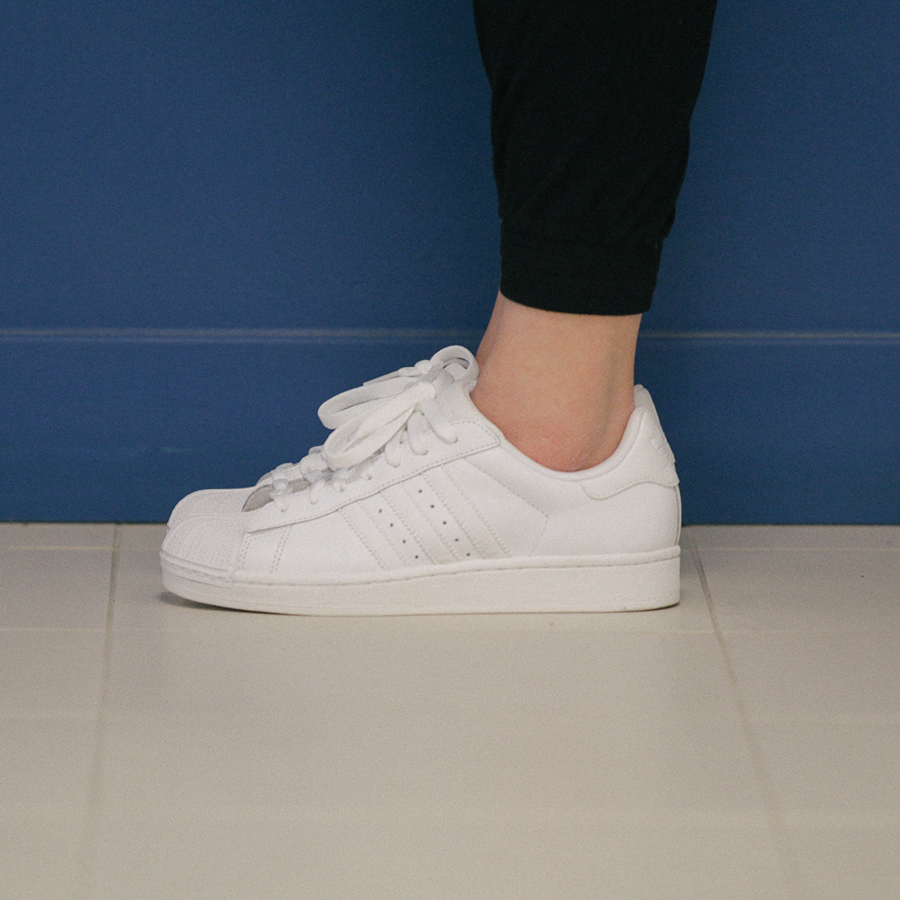 Shoe: adidas Superstar II 
My objective is to dress as comfortable as possible while also maintaining a level of refinement. Wearing sneakers isn't an excuse to look sloppy, and you don't have to look as lazy as you feel. For a random day of doing nothing, I opted for slouchy jersey pants and adidas Superstars, but polished it off with a blouse, leather jacket, curly hair and a bright lipstick.
Like these tips? Try them out, and share your photos with us using the hashtag #FNLStyle. Or, comment below with your own ideas!
Check out more from Anna:
Anna Bediones is co-founder of CAVE magazine, has written for Complex, was a Nike visual merchandiser, and is a total sneaker fanatic. Check her out on Twitter and Instagram. Photos by Edison Sigua.
Read Next
https://uat-blog.finishline.com