Krystal Lagpacan, Ana Alicia, & Erin Saddler Give Finish Line the Scoop on the Nike Women's Half Marathon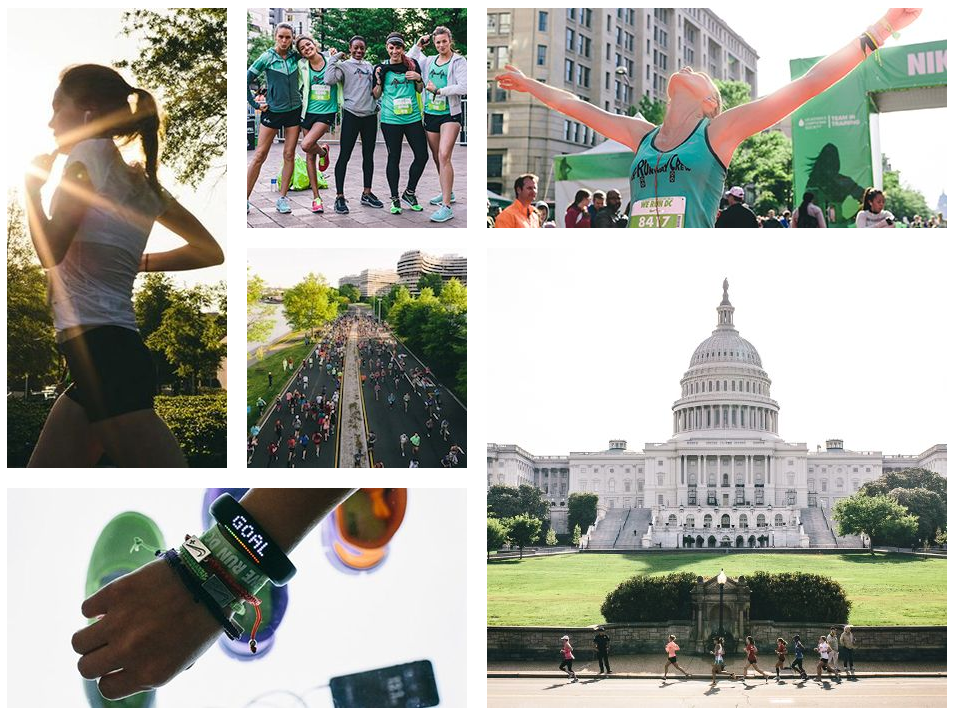 The second annual Nike Women's Half Marathon DC will take place this Sunday in the ever-famous Federal City. As they breeze past the White House, women of all ages will be empowering themselves and helping the fight against leukemia. We were lucky enough to catch up with a few of the athletes, Ana Alicia, Krystal Lagpacan, and Erin Saddler, who are more than ready to take to the pavement! Here's what they had to say: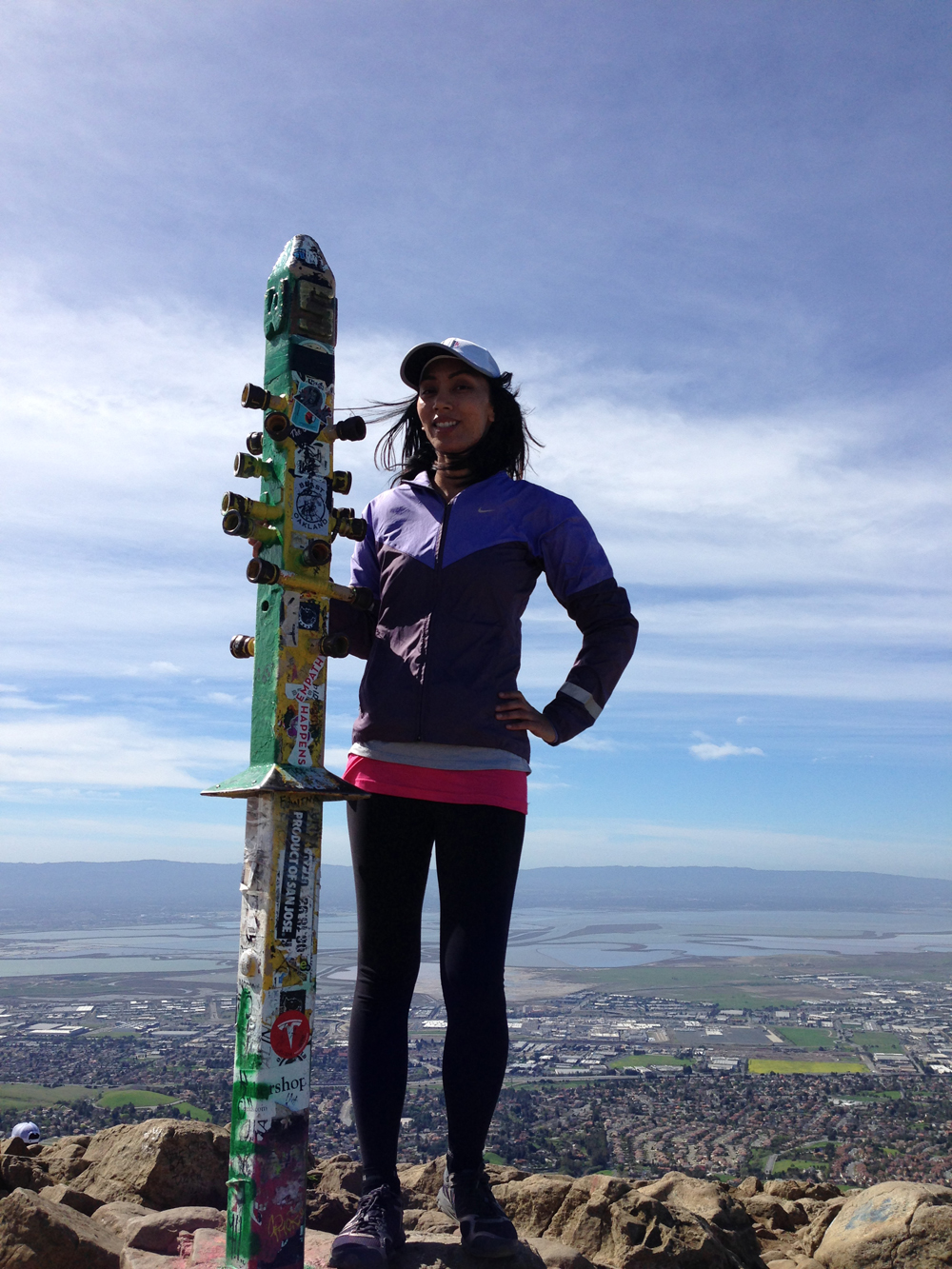 What makes the Nike Women's Half Marathon different than the others?
The original race in San Francisco just celebrated its 10th year in 2013, and it is increasing in popularity. To qualify as a participant, runners need to be randomly selected through a lottery system. The DC run is comparatively new, entering its 2nd year in 2014, but the course is nothing short of spectacular.
How did you train/prepare for the upcoming race?
To help me prepare for the race, I followed the 12 week training plan outlined in the Nike Women's Marathon app in conjunction with the Nike+ Running app to keep track of my mileage. I also added weight training for strength, high intensity interval training for stamina, and increased my calorie intake to provide my body with sufficient fuel to burn.
What else will you be doing in the DC area while you're there?
I've never been to the D.C. area, so I plan to do some sightseeing and check out the White House, Capitol, Supreme Court, and explore the monuments, memorials and museums at the National Mall. I also plan to spend time with my cousin, her husband, and their 6-month old baby girl who I will meet for the very first time in Falls Church, VA!
Ana Alicia: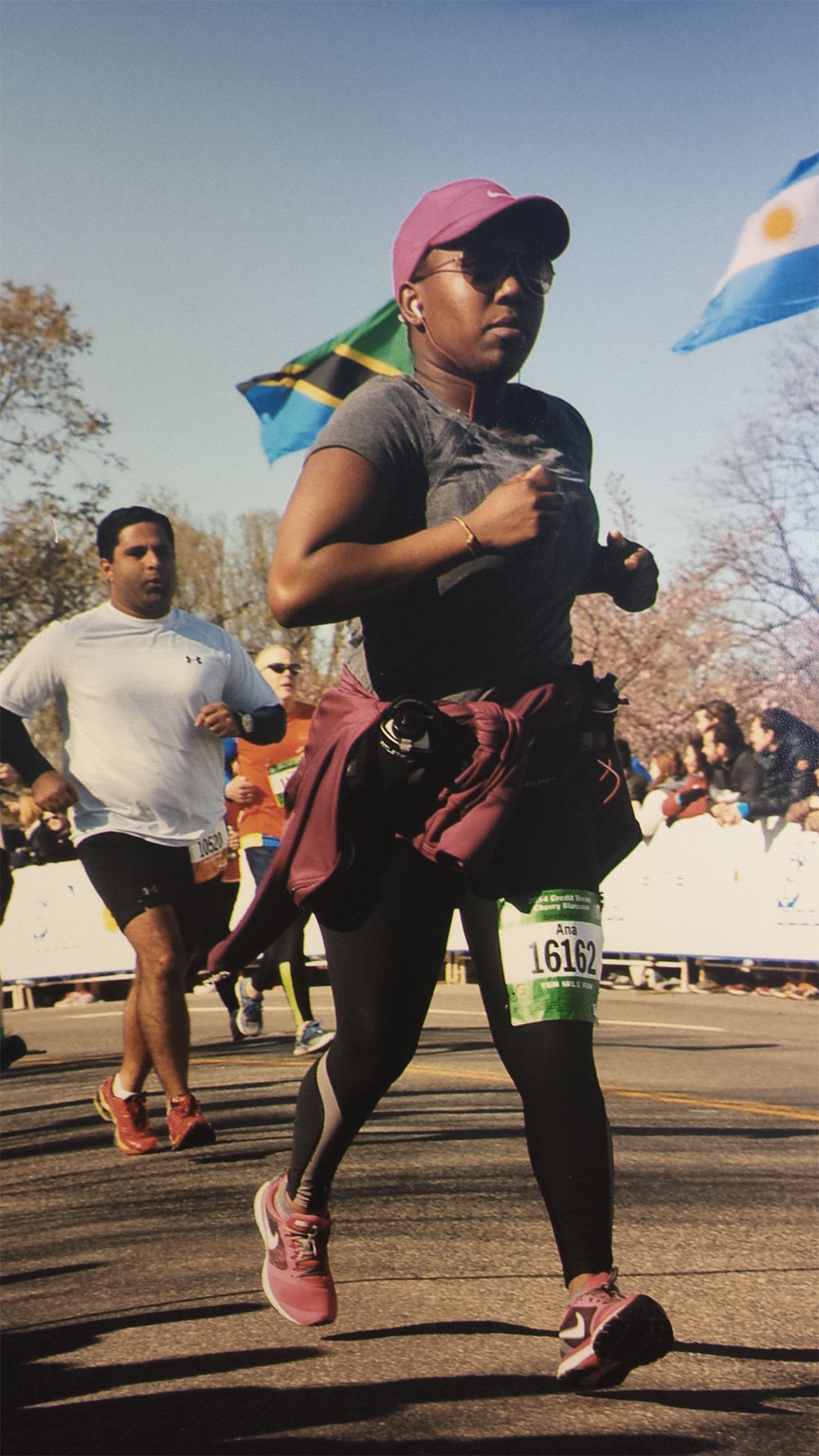 What significance does the D.C. Marathon have for you?
It was a total surprise that I got in. Many of the ladies that I run with did not get in, including my pace partner. It was bitter sweet for me. The past couple of years have been rough, as I have been dealing with so much: the birth of my daughter, post partum depression, a change in my position in my career and complications from Crohns disease.
Getting into the Half Marathon was a blessing in disguise. The training forced me to push myself even when I didn't feel like it. I had an opportunity to do something that would parallel the growth and triumphs in my personal life. Once I cross the finish line, I've crossed into a new chapter in my life.
What are some pre-marathon rituals you always do?
I wear the same exact running outfit. There are no surprises. It's a tested method that gives me one less thing that I have to be concentrated on. I always make sure it's washed and dried and ready to go the night before race day. I don't eat anything the morning of the race. I get my hydration belt ready and pack my Gu Chomps, extra battery, headphones, ipod, phone sunglasses and keys. My Gu Chomps are the only thing I use during the race.
Any must-do's for you when you're in D.C.?
Some of the must-do's for me in D.C. usually involve exploring restaurants and having good time! There are a ton of restaurants in D.C. — I love to find hidden gems and grabbing a friend and going. I went to Howard University for college, and I love to go to the campus when time allows. It always feels like home.
The U Street Corridor is always a great place to hang out with great restaurants. Oyster bars, jazz supper clubs, and the Harbor at Georgetown, are all things I love to do when I'm there. D.C. also has beautiful architecture. Just having the opportunity to walk around and look at the rich history in the design of the city is great.
How does this race compare to others that you've run?
The Nike Women's Half-Marathon is huge for me. It's my first half-marathon, and I have only been running since August of 2013. In the past, I would have never thought about running a few miles, let alone 13.1 miles. This is all on me. All the training, the thoughts, the eating, the physical therapy, it's all on me. I trained for this almost entirely alone, but it allowed me not to be dependent on anyone else to push me to the finish. This race is all the things that I never thought I could do or even thought about doing.
It's so hard to put into words.
I recently lost my grandmother. I started to give up on my training and lost all the excitement about the race. One day, a friend told me she was running the race. The next day, another friend told me she was running the race, and at the end of it, there were four people that I had to look forward to running the race with. It was like she gave me a support system. At the end of the day, if I can train for three months and cross the finish within my goal, I know the possibilities for me are endless. This is only the beginning of what's to come for me in my running future.
Erin Saddler: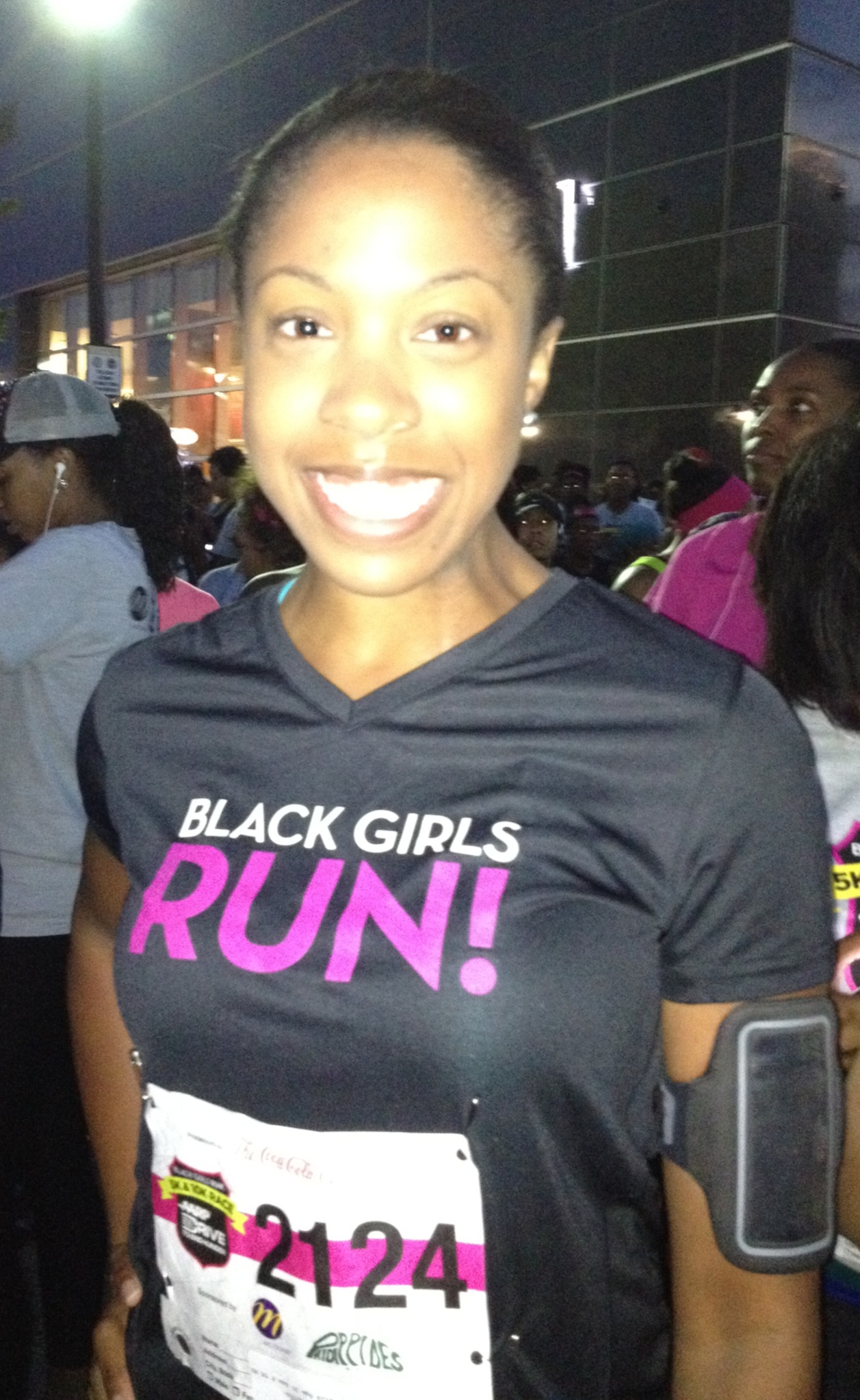 How did you get into this in the first place?
I'm originally from Augusta, GA and recently relocated from Atlanta, GA with my husband to the DMV area for new job opportunities. I was never really fond of gym memberships and wanted to find a way to exercise and meet new people.
In 2011, I was told about a nearby weekly neighborhood run through Black Girls RUN!, an organization focused on encouraging women to make fitness and healthy living a priority. This was just the outlet I needed to challenge myself by running with an amazing group of women and set fitness goals I never thought were possible. I have ran a few 10K races and always wanted to move on to my next goal–to complete my first half marathon.
What makes this race different than others? 
The Nike Women's Half Marathon is an amazing opportunity for participants to run for a great cause supporting the Leukemia & Lymphoma Society. Nike's targeted marketing featuring a mobile app where participants can follow a weekly training plan, exclusive shoe and apparel releases, and social media buzz makes this race far superior than other races.
What made you decide to run this race?
I chose to run the Nike Women's Half after given the opportunity from a running buddy who won entry into the race for 10 of her friends. The timing was perfect as I was looking for a local half to run for the first time.
What is your goal for this race?
My goal for my first half is to finish under 2½  hours. I want to pace myself and trust my training to prevent any injuries.
How did you train?
I followed the featured training plan in the Nike Women's We Run DC app. This made it easy to track my progress and stay up-to-date on my current mileage. I had to make modifications due to the crazy winter temperatures, but made sure to still get my long runs in and adapt.
Finish Line wishes a huge good luck to Krystal, Ana, and Erin as they compete this weekend in the Nike Womens Half Marathon DC! For more on staying fit, marathons, and working hard for a great cause, be sure to check out and use the hashtag #FNLfit.
Read Next
https://uat-blog.finishline.com