Nike+ technology is all about more – discover more, know more, do more. If there's any athlete on the planet that needs and does more, it's LeBron James. Therefore, it was only right for Nike to implant their newest technology into his latest signature shoe, the Nike LeBron X+.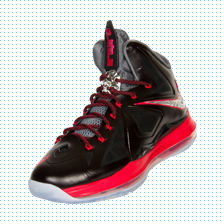 In every way better than its predecessor, the LeBron X+ incorporates Nike's highest performance technology for its highest performing athlete. By implementing Nike+ technology, you are able to track your own on-court exploits and performance metrics on the same standards as the NBA's greatest athlete. All of this combines to form the most progressive and informative sneaker ever.
With iPod and iPhone compatibility, you can keep up with your numbers on-the-go, giving you the option to turn up or down the intensity to get the most out of your workout.
Not a fan of the LeBron X silhouette? Check out the Nike Hyperdunk+ that's also infused with Nike+ technology. To go along with that, Nike has upgraded the upper with Flywire and included LunarLon cushioning throughout the midsole.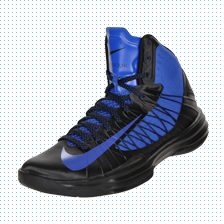 If basketball's just not your thing, no worries. Nike's got a full collection of running and training shoes that also feature their groundbreaking technology.  See more Nike+ products at Finish Line.
So, pick up a pair, plug in the Nike+ Sport pack, and start training.
Read Next
https://uat-blog.finishline.com