On March 26th, 1987 The OG (original) White/Red color of the Air Max 1 was released from Nike.
With the release of the iconic shoe, the entire sneaker market was put on notice that Nike was ready to own the running market by any means necessary.
Ads for the Air Max 1 came out swinging and told consumers why the shoe was better than the rest. Before this, ads played nice but the Air Max 1 took on all challengers and subtly began competitive marketing in footwear.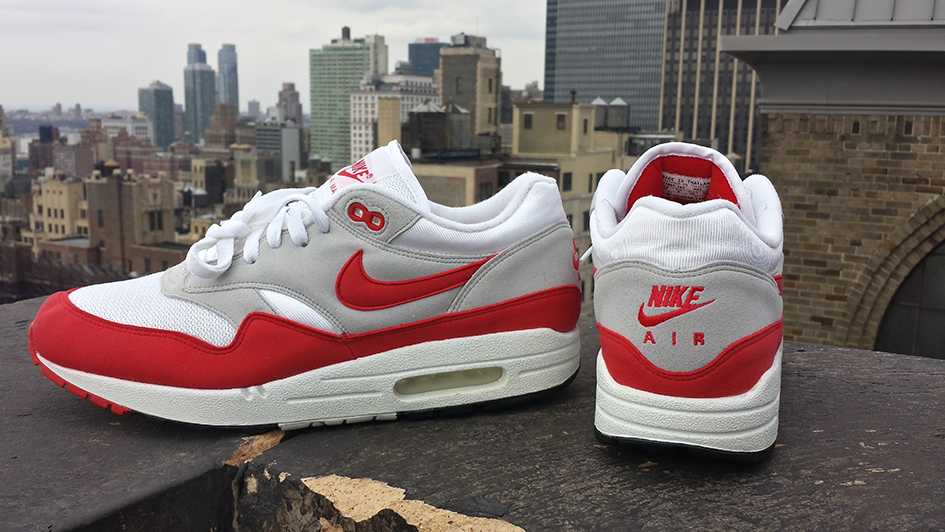 While the ad campaigns made a mark, it was the shoe design itself that changed the game for Nike and other brands in the market. The man behind the design, Tinker Hatfield, a Nike Corporate Architect turned Nike Designer, had a revolutionary vision.
His point of inspiration was the controversial Pompidou Centre in Paris. The structure, unlike most French architecture, exposed everything inside while boasting vibrant colored tubes for mechanical systems.
The structure was the winning entry by two Italians and one British architect into a French Architectural competition.  This was the first time international architects were even allowed to participate in the design competition held in France.
Hatfield's ties to architecture urged him to feature Nike's most popular technology , Nike Air, by exposing the enlarged air cushioning unit in the heel, cutting away pieces of the midsole and using vivid colors to make sure the shoe stands out. And stand out it did!
According to Hatfield, the head of Nike Marketing for running wasn't fond of the idea because why in the heck would someone buy a shoe with an air bubble that looks like it's going to pop? Also, the colors were too loud.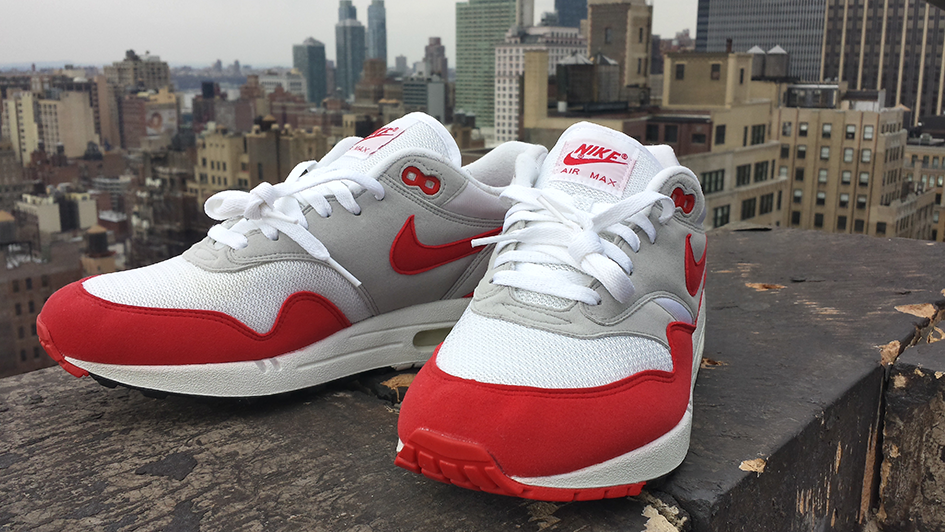 Nike Air addicts like myself salute Hatfield's persistence in fighting the good fight and putting Nike's name on the map with this artifact of sneaker history.
Over the years there have been many different colors, materials, and new tech applied to this silhouette, but none are more substantial than the original. Nike continues to push out new pairs of Air Max 1's, especially since this shoe is responsible for the boundary pushing direction that Nike took in selling and manufacturing athletic footwear.
Like marketing and ad campaigns stated "Nike Air is Not a Shoe," Air Max 1's displayed the future and a revolution encapsulated in polyurethane.
Running redefined.
Chad Jones is a sneaker enthusiast and collector based in NYC, he's been in involved in numerous video and radio sneaker shows and has sneakers that you never knew existed. Give him a follow on Instagram, @Sneaker_Galactus.
Read Next
https://uat-blog.finishline.com