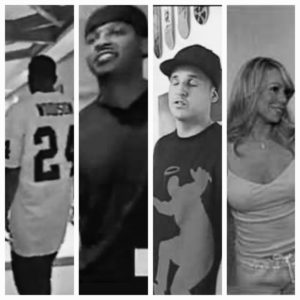 Written by Megan Wilson
When it comes to fashion, old trends are always recycled and reworked to feel like new again. This year, the early aughts (2000's) are back in vogue and MTV is banking on this resurgence by bringing back one of its most popular shows, Cribs. The show has been off the air since 2011 and is being repacked for the social media age, produced specifically for snapchat. Cribs spawned countless knockoffs but it really marked a turning point for sneaker culture as it became the showcase for wild sneaker closets and celebrity shoe aficionados. In honor of the new Cribs remix debuting soon, let's look at the best footwear moments from the original series.
12. Mariah Carey
Respect has to be paid to the true queen of MTV Cribs, Mariah Carey. Her many closets, multiple outfit changes and bathtub scene make for a now legendary episode that set the stage for future Cribs' episodes. Her shoe closet was stocked with over 1000 of the finest stilettos and didn't feature a single sneaker, but the organization and retail value of all those shoes can only be best described as #goals for footwear fiends everywhere.