Kicks on Cards Collection: The Air Jordan 6, Air Jordan 11 and On-Court Obscurities
After a brief hiatus, the Kicks on Cards Collection is back and ready to present another set of classic basketball cards with sightings of our favorite sneakers. For this week's vintage shots via the tradeable cardboard, we'll begin with a couple of obscure and unique on-court sneaker sightings.
First up is Walt Williams, tall socks and all, way ahead of the retro sneaker game with the out-of-date Nike Delta Force in 1992. The Delta Force released in the mid-'80s, which meant Walt was going retro long before it became the norm for players to wear older models on the court. The question is, did Walt intentionally break out the older kicks, or did he forget his sneakers and find these laying around the Kings' equipment room?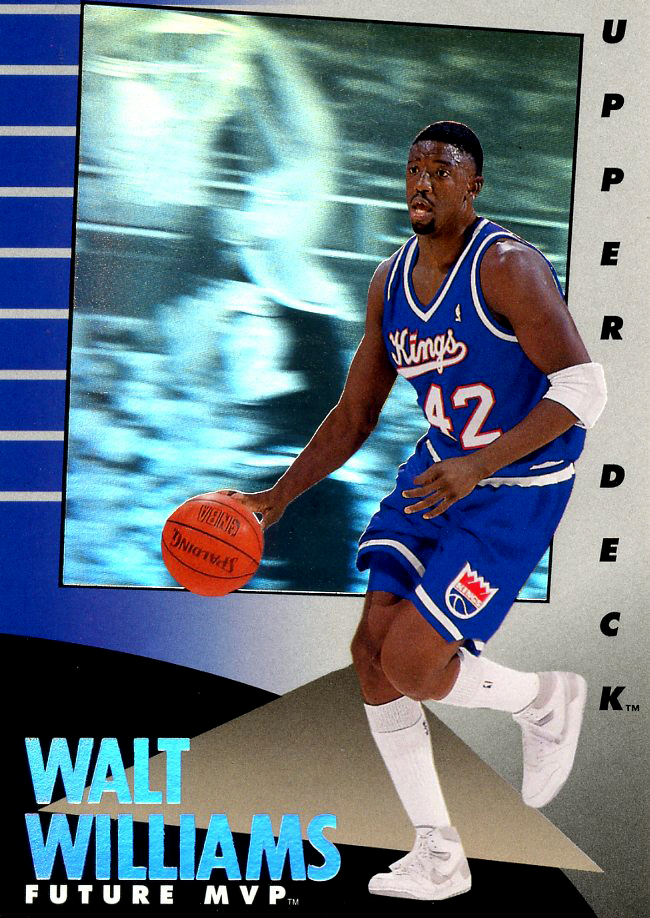 A second rarely, nay, never seen model on the NBA court is next, with Lamond Murray wearing the Nike Air Max Trainer from 1994. What makes Lamond wearing the cross-trainer on the floor during a game even more obscure is the fact that he appears to have done a little customizing on his pair with a red marker. #VeryRare.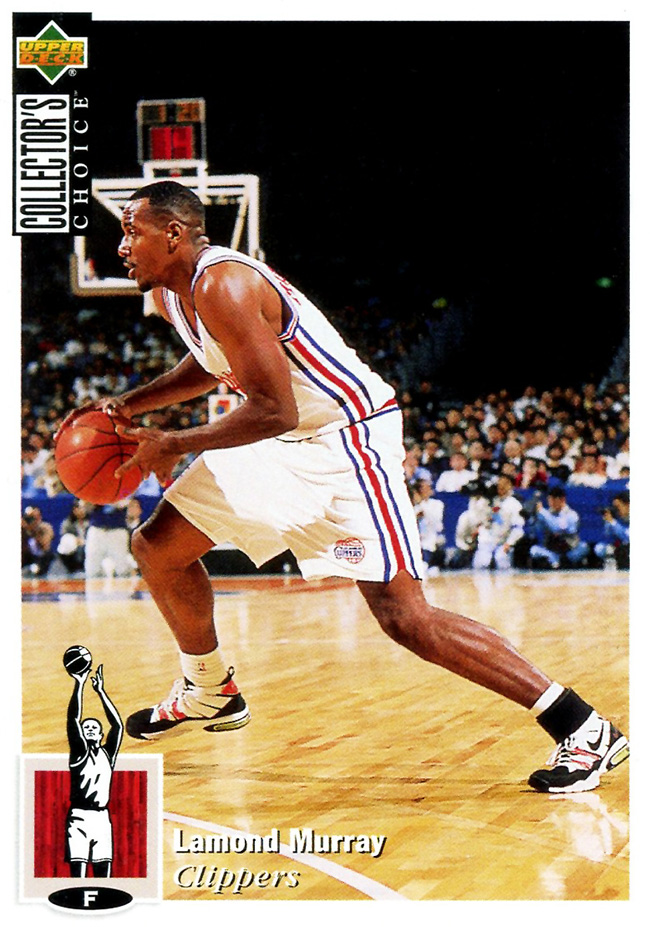 Not exactly obscure, but a lesser known signature shoe is next, as we spot Kevin Johnson in his signature Converse Run N' Slam from 1993. Pairing with Larry Johnson (no relation) as Converse's premier signature basketball stars in the early '90s, KJ and LJ each had great models featuring plenty of style and REACT Juice cushioning. Here we see KJ's home colorway of the Run N' Slam in black and white with the midfoot strap in purple.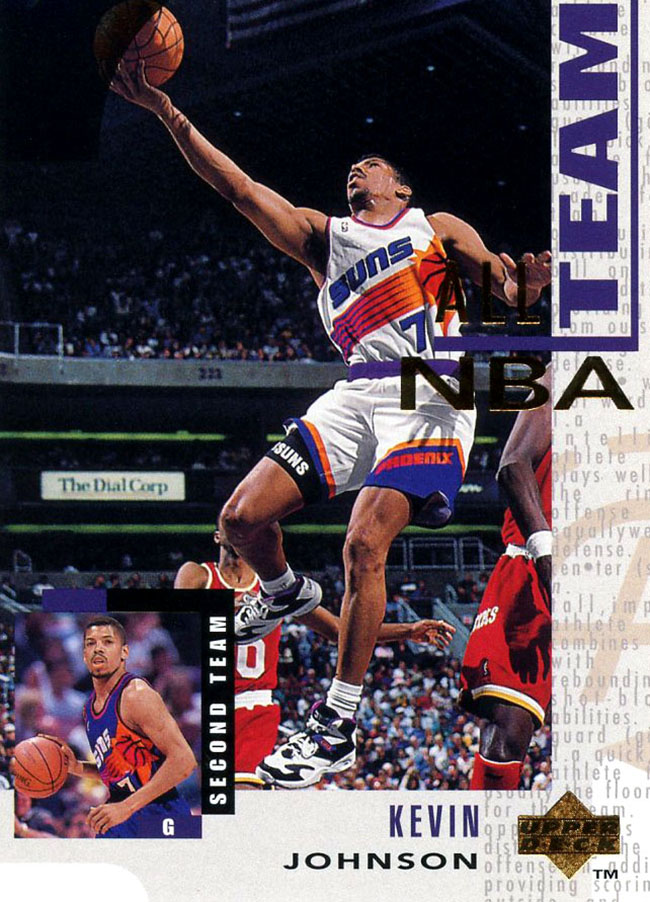 Yesterday was Michael Jordan's 52nd birthday, and with the NBA All-Star game still fresh in our minds from this past Sunday, I figured I'd dig out a card that combines the two events: a vintage shot of Michael at the 1991 All-Star game in the Air Jordan 6 'Black/Infrared'.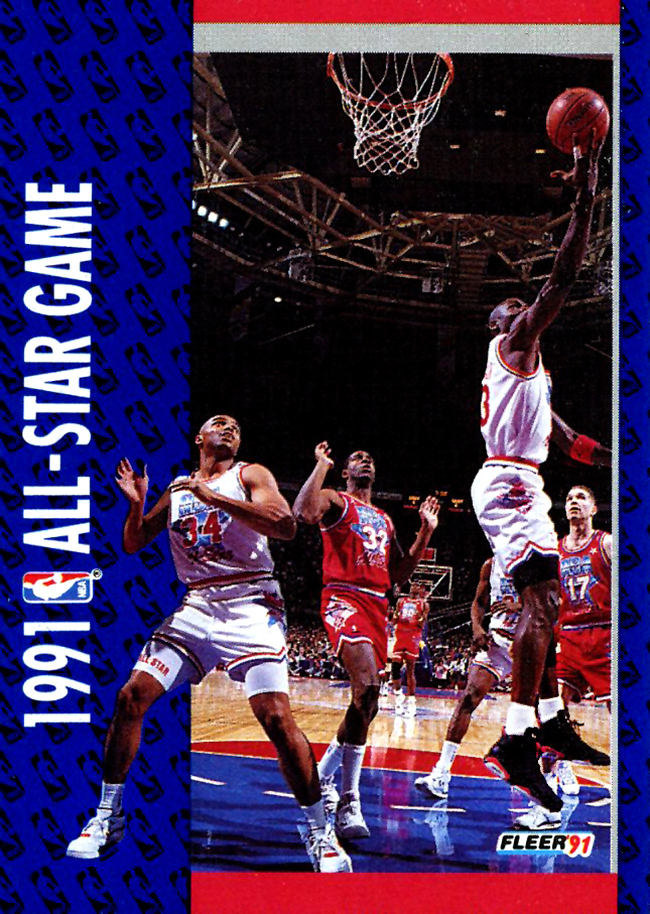 This week's collection closes with another Air Jordan model, the Air Jordan 11 Retro "Space Jam" on the feet of Eddie Jones.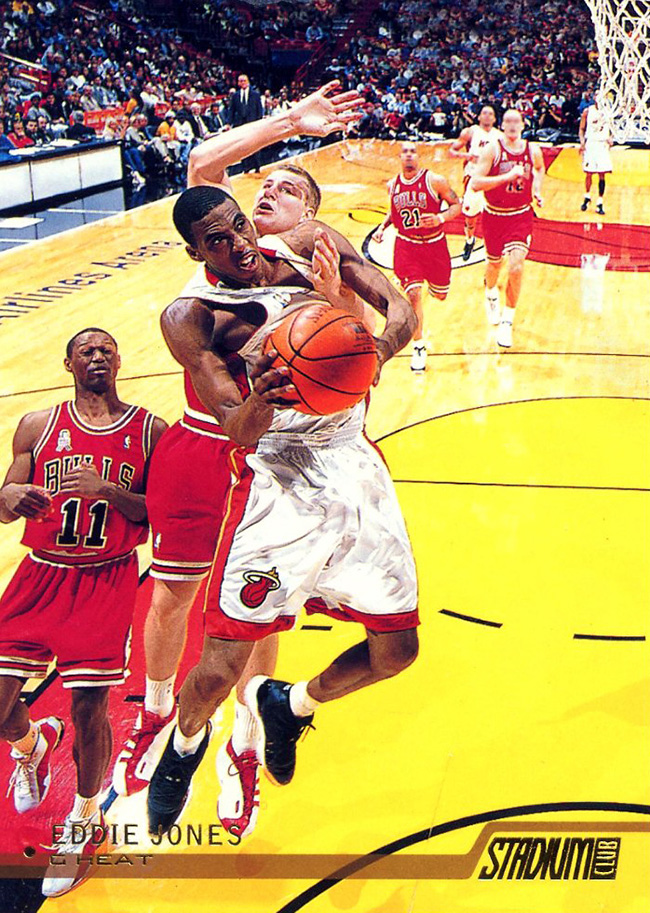 Remember to stay tuned for more Kicks on Cards every Wednesday here at the Finish Line Blog, and be sure to check out the full Kicks on Cards site for much more sneaker nostalgia.
Read Next
https://uat-blog.finishline.com