Kicks on Cards Collection: Baseball Cleats and a Special Air Jordan 11 Appearance
Spring is here, and that means one major thing for baseball fans: the all-new Major League Baseball season has begun. As all teams start with a clean slate and fans hit the ballparks and get their first beers and hot dogs of the year, I thought this week we'd go for a baseball theme for this edition of the Kicks on Cards Collection. Four of the usual five cards will be baseball cards, followed by a special appearance of the Air Jordan 11 related to this weekend's major Air Jordan retro release.
Let's play ball!
We begin with one of the best, but also most controversial, players of the modern era of baseball, Barry Bonds. Here we see him before the juicing (or near the beginning) back in his days with the Pittsburgh Pirates sporting a simple two-toned high-top Nike cleat in black and gold.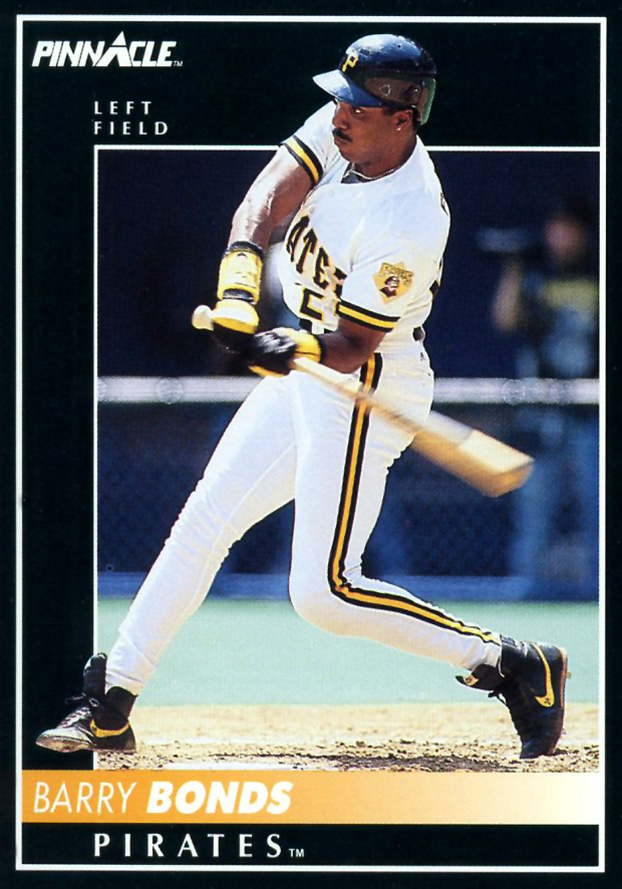 Next is the speedy base snatcher Kenny Lofton in one of the coolest baseball cleats ever, the Nike Diamond Fury. Made popular by Ken Griffey Jr. and other top Nike-sponsored stars of the time, the bold Diamond Fury from 1994 is seen here in its low-top version in a blazing red and white colorway. Pro tip: Be on the lookout for the long-awaited retro of the training version of the Diamond Fury soon.
One of the most lethal power hitters of the 1990s is next in another one of the most memorable on-field shoes of the '90s: Frank Thomas in his signature Reebok Big Hurt.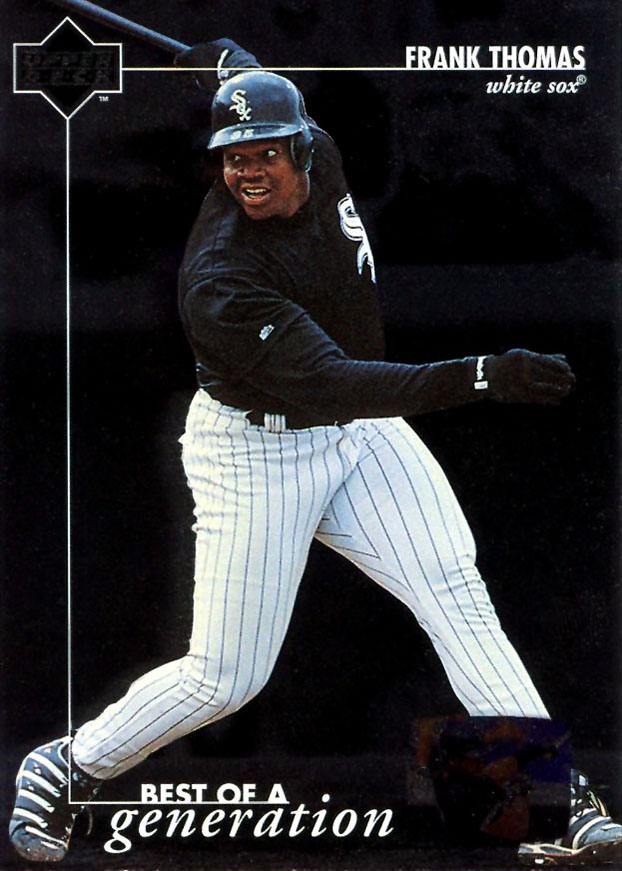 Batting cleanup in this baseball rotation of Kicks on Cards is Deion Sanders, spotted in one of his coolest models ever, the Diamond Turf '96 cleat, worn during his stint with the San Francisco Giants.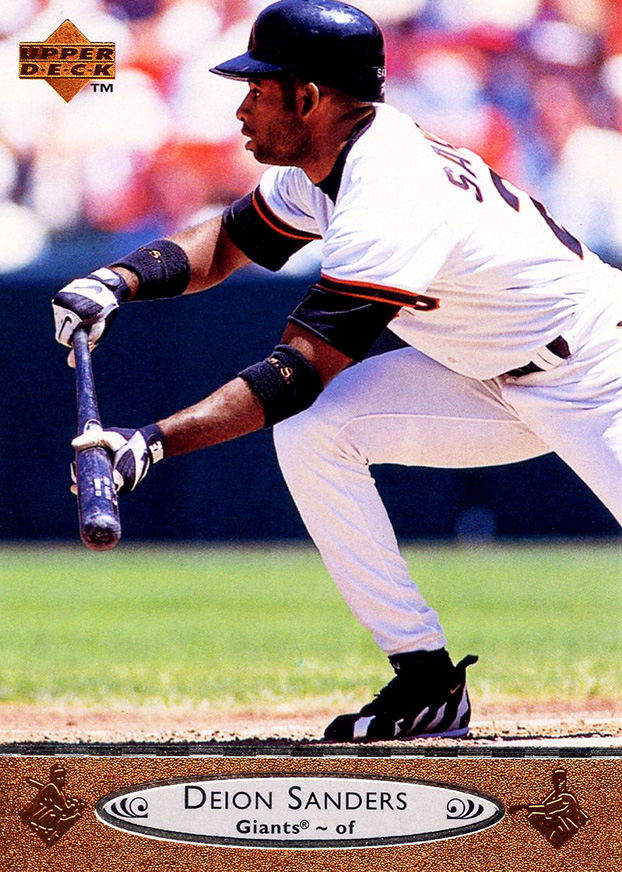 Now we'll switch gears back to basketball for the final card of the week. In honor of the Air Jordan 11 Retro Low "Georgetown" which drops this Saturday, here we have Hoya legend and second most notable wearer of the original Air Jordan 11 behind MJ himself, Allen Iverson.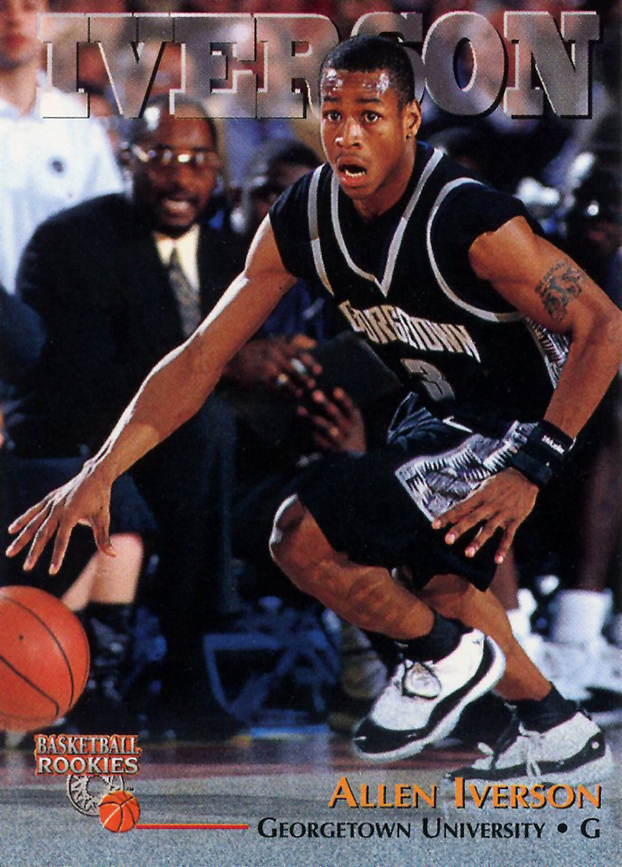 Remember to stay tuned for more Kicks on Cards every Wednesday here at the Finish Line Blog, and be sure to check out the full Kicks on Cards site for much more sneaker nostalgia.
Read Next
https://uat-blog.finishline.com