Jamie Granger Embodies PUMA Fierce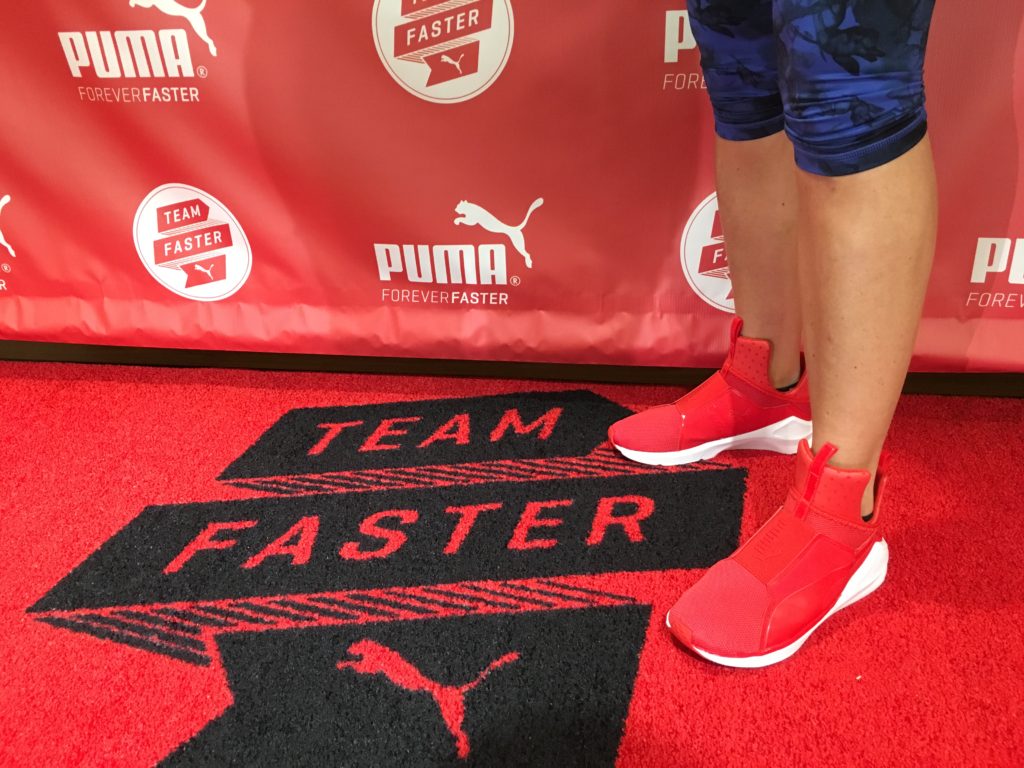 Edgy, bold, and high intensity are what Puma Fierce is all about. Celebrity trainer Jamie Granger embodies all of these characteristics and demonstrates them during her workouts. Jamie was involved in various sports at age six and started working out at age 12. Her classes primarily focus on building strength and endurance through tabata training. With moves like burpee tuck jumps, butterfly sit-ups, and kettle bell overhead dips, she is definitely out to get your heart racing.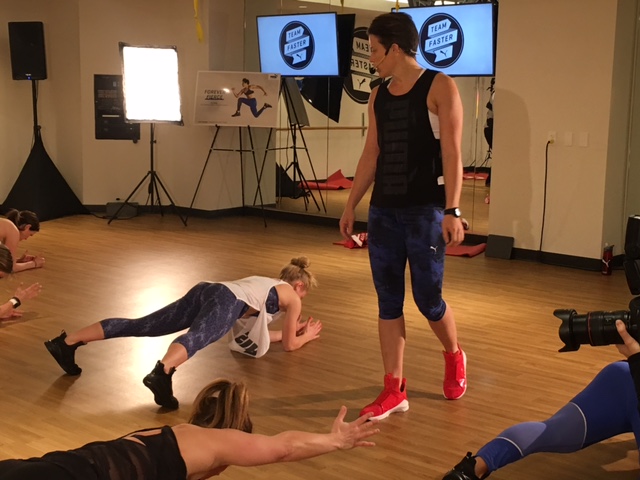 As the athletes arrived on the scene, they were greeted with a lovely surprise from Puma and yours truly. The unboxing process was full of "Oohs" and "Awwws" as Puma headphones, Puma apparel, Rihanna tickets, and the Puma Fierce were revealed. The whole squad was hype and immediately changed into their new gear.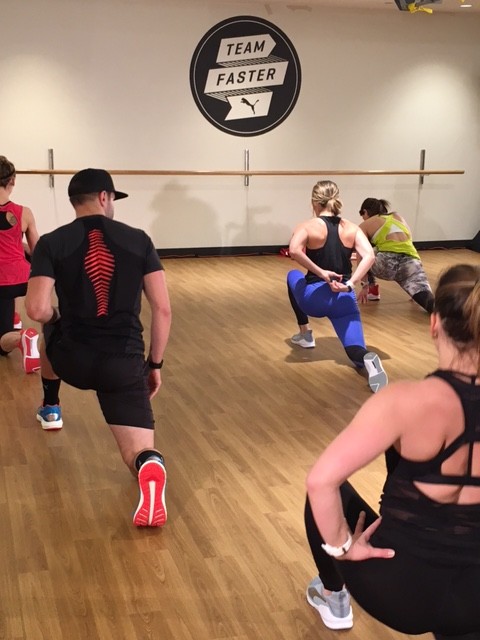 After class was over, we were able to catch up with the fabulous Jamie Granger in between teaching and refueling. Here's the scoop we got from her.
What are some of your workout essentials?
A foam roller, trigger point balls, and a shake afterwards.
What keeps you energized throughout the day?
Reading. While not a typical answer, reading helps me clear my mind and keep energized.
Spotify or Pandora?
I'm actually an iTunes Radio person. 
What are some of your favorite songs on your playlist?
Sorry, Something New, Lean On. I like good energy stuff.
What do your favorite workouts consist of?
I like to do a little bit of everything. I'm all about dynamic workouts.
What does your typical training session look like?
If I do a one-on-one session, it's going to look more similar to my workouts. If' I am teaching a class, it's going to be more strength and endurance like today's workout.
What do you look for in your workout gear?
Long lasting materials! It has to be able to go through a couple of washes a week. Shoes need to be comfy and flat for training.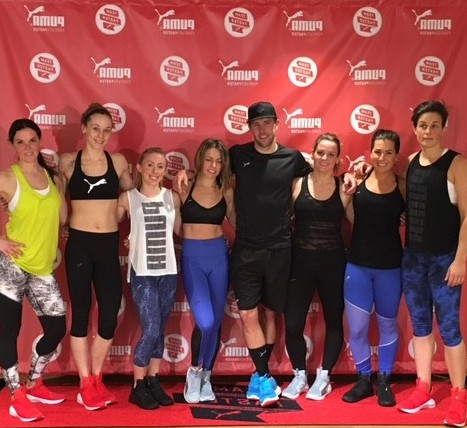 Thank you, Jamie! #ForeverFierce #TeamFaster
Read Next
https://uat-blog.finishline.com