Introducing Gigi Hadid For Reebok Women
Beyond the world of athleisure, Reebok is sending a new, positive message to all of the ladies. #PerfectNever is exactly what girls need to believe in at this day and age. Being imperfect is what makes us human and allows us to learn how to become better versions of ourselves. 
As a supermodel in the spotlight, Gigi Hadid is used to the media catching her imperfections and putting them out there for the world to see. Talk about having to grow thick skin! She doesn't get caught up in the negativity, instead she finds positive outlets and believes in her process with such a busy schedule. 

IMPERFECTION IS A GOOD THING. There's a lot that PERFECT NEVER DOES. Perfect never makes mistakes. Perfect never IMPROVES, never learns and never grows. Perfect never CHALLENGES EXPECTATIONS, changes conversations and never seizes the opportunity to fight for something MORE. 
So, do we strive to be perfect? NEVER.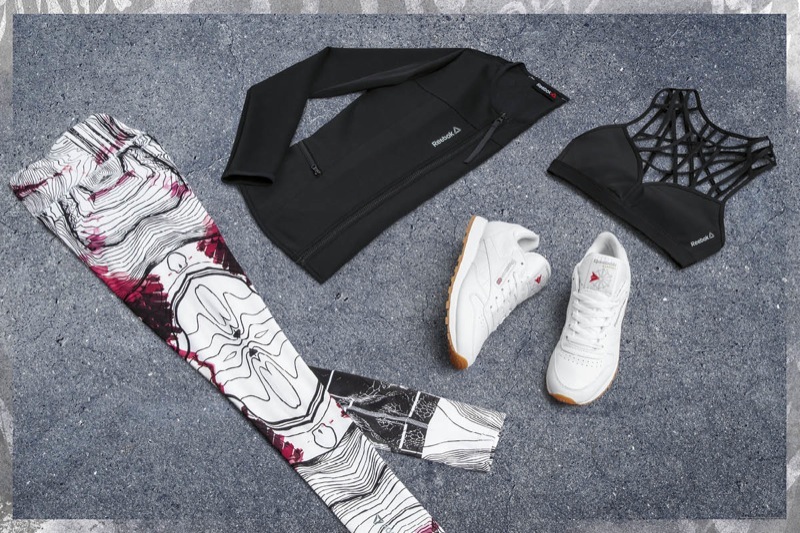 In the latest fall styles from Reebok Women, Gigi is fit for the streets or the gym. The details are what make this ensemble so trendy. You can easily wear the printed tights for your workout or walking around town, the sports bra has killer strappy accents you can also show off under a mesh top or ripped up T and who doesn't love Reebok Classic sneakers? They are a must-have for anytime of year, so it's no surprise why these are one of the supermodels favorites. The versatility of these looks is what makes them perfect for Gigi's on the go lifestyle. 
Curious to know if these Reebok styles are located in Finish Line store near you? Here's where you can find them: 
The Parks at Arlington – ARLINGTON, TX 
Woodfield Shopping Center – SCHAUMBURG, IL 
Staten Island Mall – STATEN ISLAND, NY 
Barton Creek Square – AUSTIN, TX 
Robinson Town Center – PITTSBURGH, PA 
Polaris Fashion Place – COLUMBUS, OH 
Louis Joliet Mall – JOLIET, IL 
The Mall at Millenia – ORLANDO, FL 
Somerset Collection – TROY, MI 
Dolphin Mall – MIAMI, FL
Del Amo Fashion Center – TORRANCE, CA 
Christiana Mall – NEWARK, DE 
Find your go-to Reebok styles at finishline.com and inspire women to be #PerfectNever.
Read Next
https://uat-blog.finishline.com