Finish Line Youth Foundation Is Spreading Unstoppable Joy
This holiday season we're spreading Unstoppable Joy with Special Olympics during our annual in-store and online campaign. Finish Line stores around the country will collect donations from our generous customers from now until December 24th.
Throughout the season, our team will be spreading Unstoppable Joy nationwide through special events, shoe giveaways and more.
In October, our Boulder team joined forces with the National Sports Center for the Disabled (NSCD) for a Ninja Warrior Field Day comprised of team building activities and an obstacle course for athletes of all abilities! .

"I was helping the kids get into their bikes and maneuver the course," said Stewart Rettinger, loyalty manager. "It was great to see their excitement and smiles up close when they were participating. I know this day meant a lot for them and it meant a lot for us to be a part of this special day."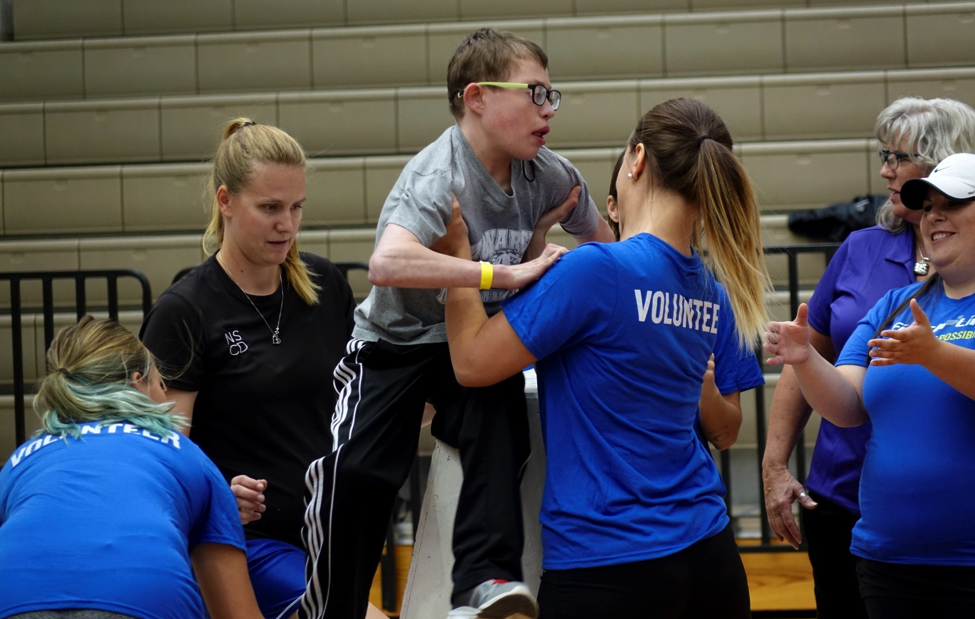 "My role was to provide backup for kids as they climbed over a four foot wall," said Melissa Chauser, digital business analyst. "Some of the kids looked up at the wall, unsure and intimidated, but all it took was some cheering for every single person to conquer it. The look of joy on their faces after they got to the other side was priceless."
In early November, our team in Indianapolis hosted a #PlayUnified basketball tournament at our Finish Line Boys & Girls Club. Play Unified is an ongoing movement from Special Olympics to join athletes with and without disabilities on the same team. The teams were made up of two Finish Line employees, two Boys & Girls Club kids and two Special Olympic athletes.
Before hitting the court, Special Olympics athlete Andrea blew us away with her national anthem performance.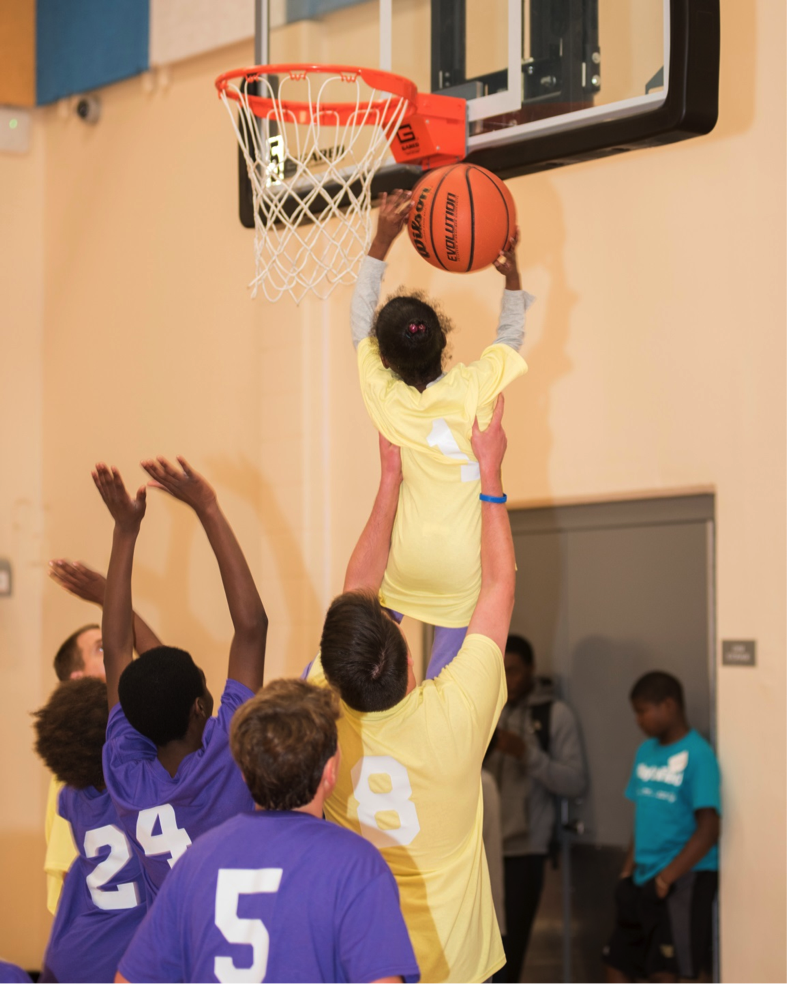 "In my seven years with Finish Line, this has been one of the most rewarding experiences," said Brandon Valderaz, system application analyst. "My favorite part was my friendship with Niemah. She never played basketball before and was afraid at first. But in no time she was laughing, running, jumping and shooting with the rest of our team."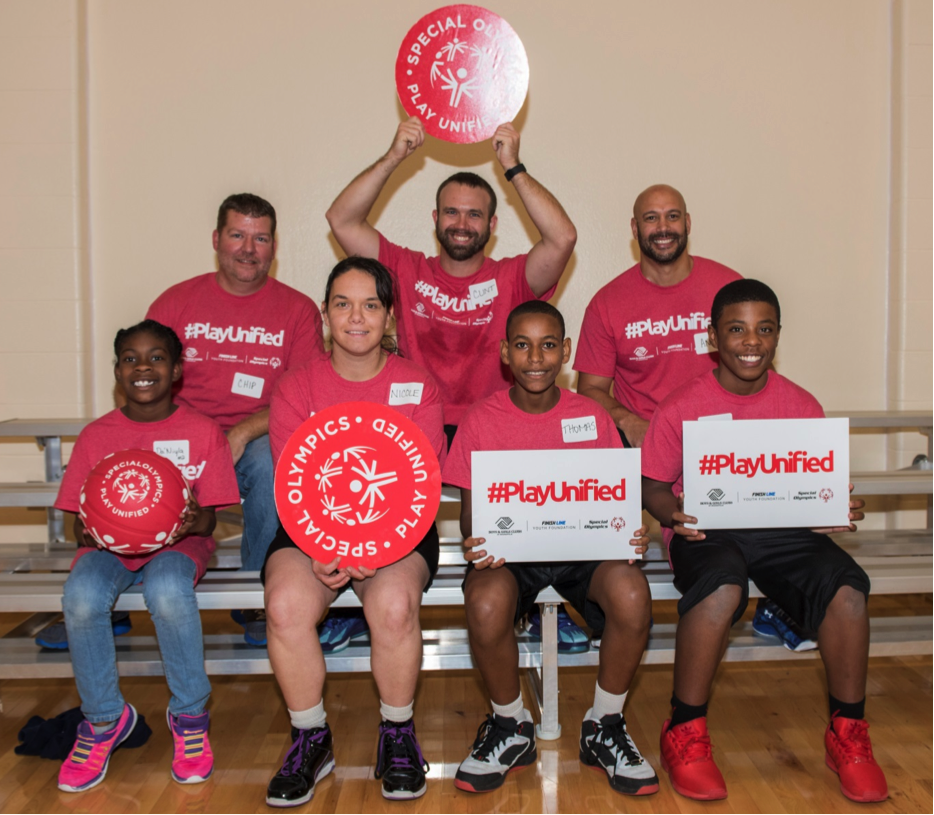 "What I got to experience at Play Unified Day was kids and adults of different genders, races, ages, physical abilities, social economic backgrounds and totally different points of views come together just to play a game," said Andy Weyers, senior footwear buyer (top right). "It was so powerful as were the parents, volunteers and coaches I saw give their time, energy, compassion and knowledge so freely."
Indiana Fever player Deveraux Peters (top left) joined the event as a guest coach along with RTV6 Sportswriter Dave Furst who was a guest referee. Check out this recap video from the Fever team.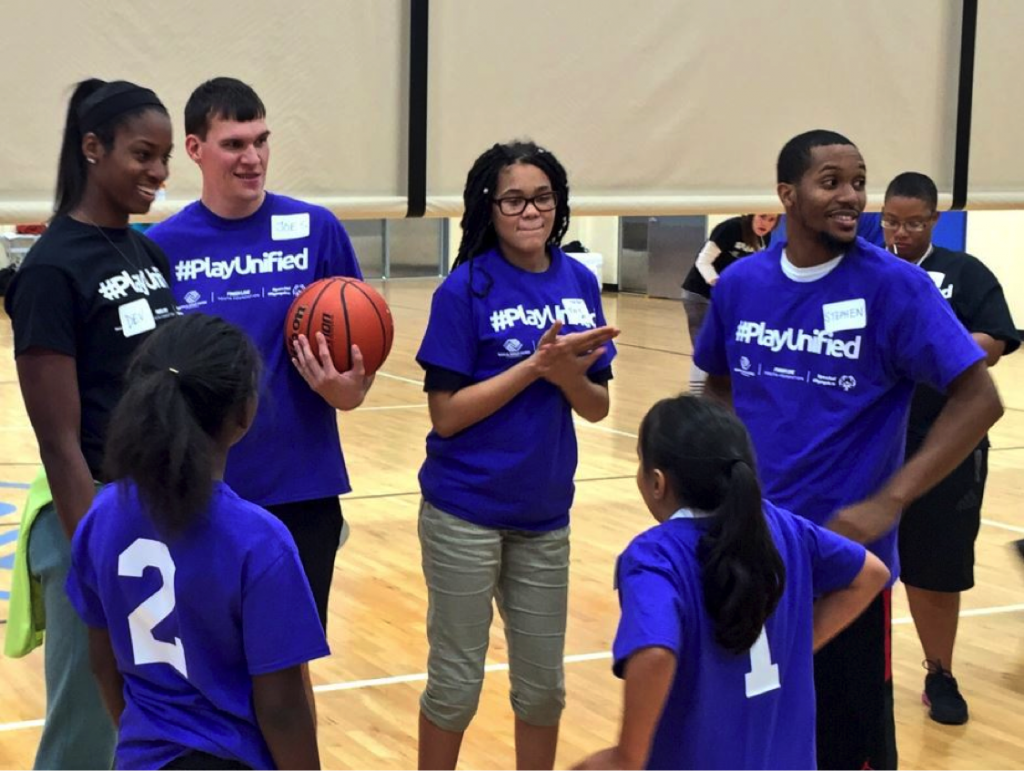 In Washington, DC our team decorated a tree at the 2016 Night of Trees Auction Gala at the Omni Shoreham Hotel. After decorating with the athletes, our team surprised athletes with presents underneath the tree!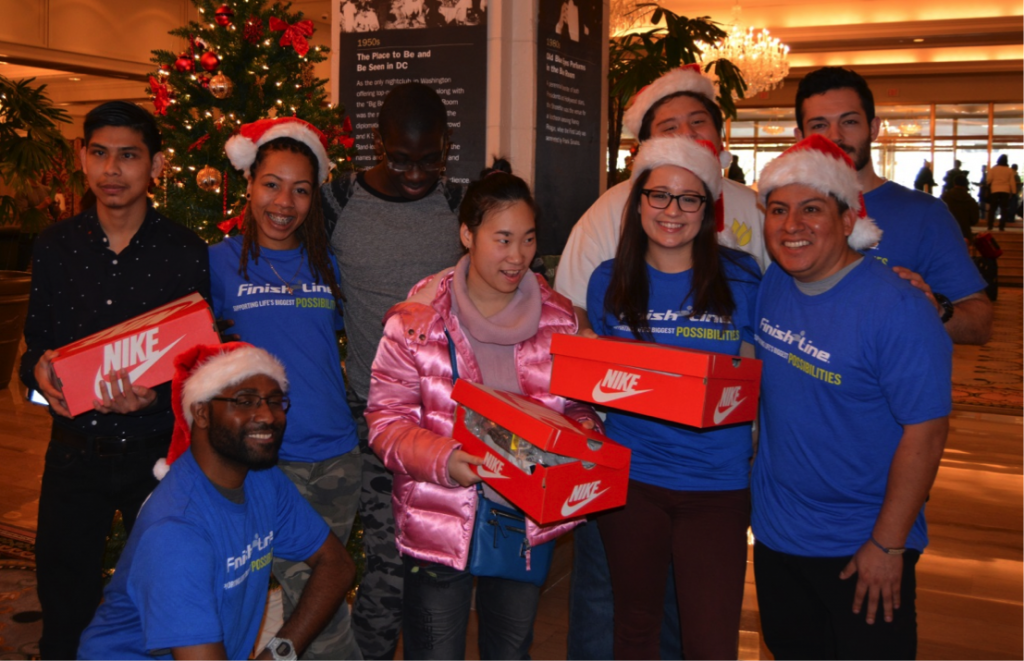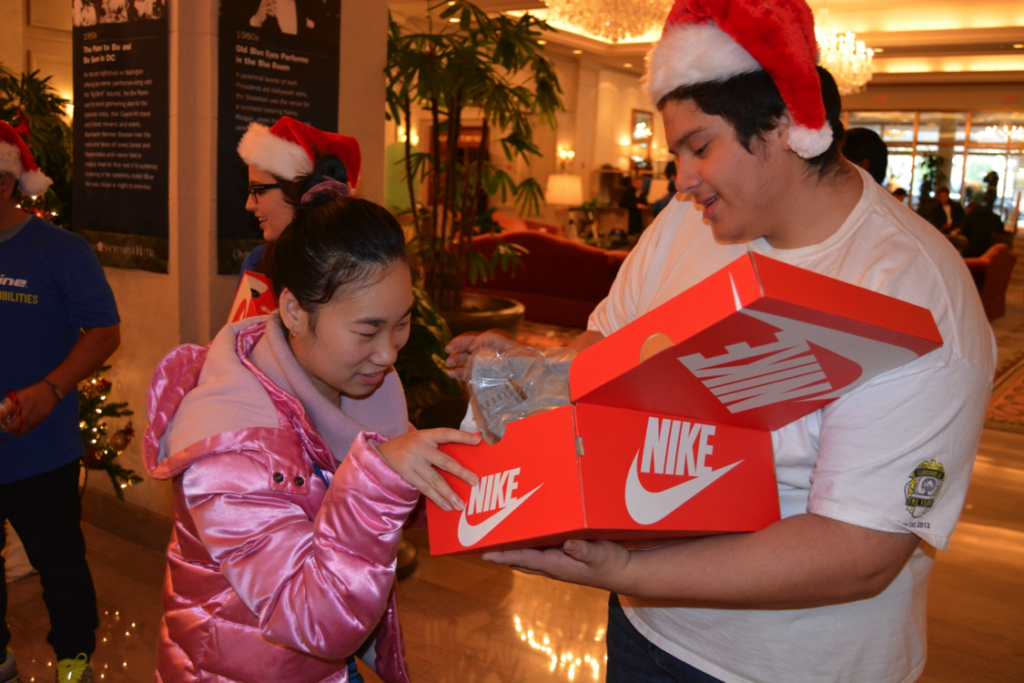 On the west coast, employees attended the Unified Sports Rivalry Series Flag Football game at the 5th Annual We Run The City hosted by USC and UCLA benefitting Special Olympics. Our employees cheered on the Unified Teams and then surprised all the players with shoes and a shirt!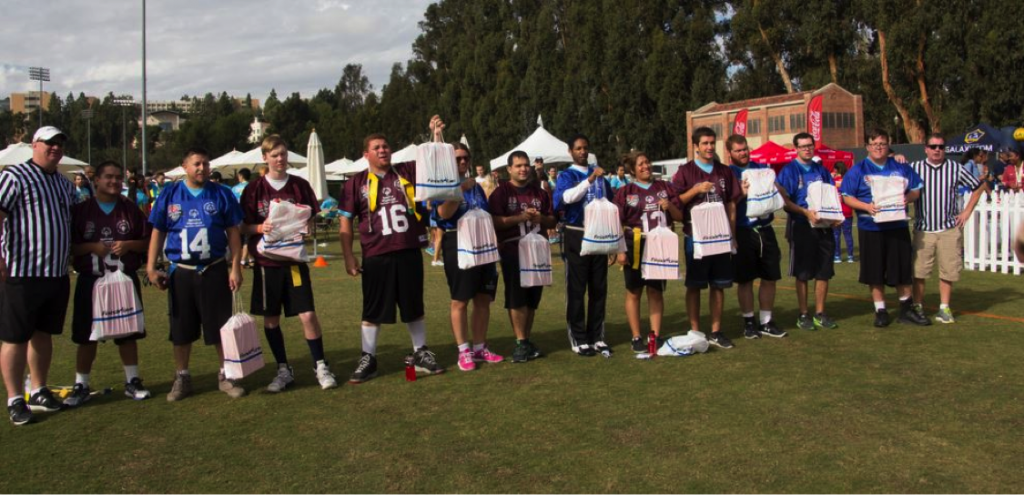 Follow our social media (Facebook, Twitter, Instagram) for more Spreading Unstoppable Joy events and drop into your local Finish Line to make a donation to Special Olympics!
Read Next
https://uat-blog.finishline.com