Finish Line Youth Foundation: #High5For5Years
Five years ago, we set out to support life's biggest possibilities with our national partner, Special Olympics. In our first year, we started in three markets – Chicago, Atlanta and Indianapolis. Today, our Finish Line family volunteers with Special Olympics programs across the entire country.
Every opportunity we get to volunteer with Special Olympics is wonderful and this year it's all about #High5For5Years!
This summer, we kicked off volunteering in Chicago. Our volunteers helped position athletes for races and escorted them to and from the races to awards.
"I'm so proud to work for a company that has a culture of customer first and of giving back," said James Rose, Finish Line Macy's district manager in Chicago. "It's all about the athletes and we helped put smiles on faces. It was a little cold and windy but well worth it."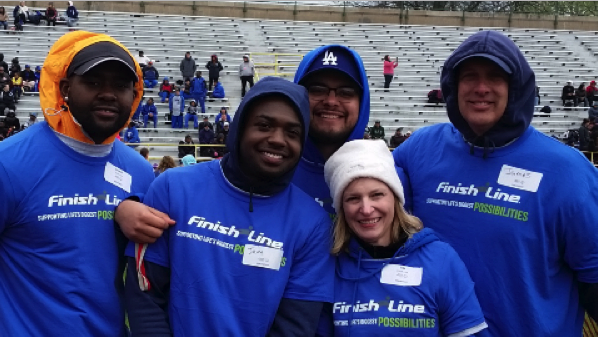 Down south, our Atlanta team brought a whopping 34 volunteers out for the Georgia Summer Games in early June.
"Below is a picture of some of the team before we headed inside for the aquatics competition. Aquatics was a new one for us this year and to see athletes in the water pushing themselves, it was quite the day!" said Kevin Henry, district manager in Georgia. "Some would struggle, but would not give up and the whole crowd was supporting the athletes yelling, screaming and cheering for them."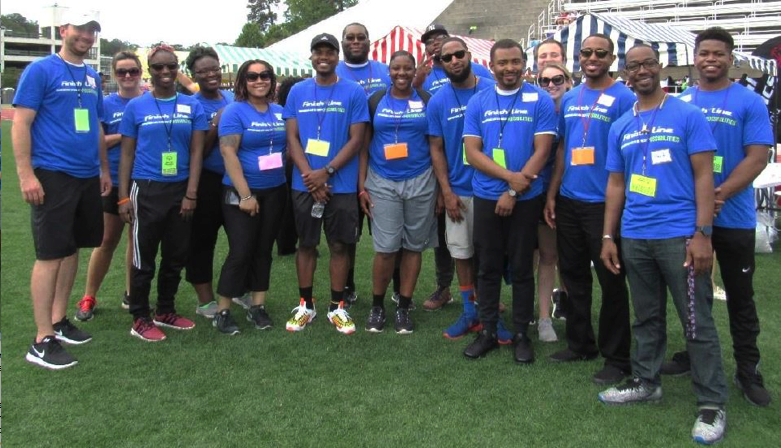 In Boston, we had the honor of officially opening the 2016 Massachusetts Summer Games. Senior District Manager Jay Burgess and Store Manager Billy Dias took the stage to officially get the weekend started.
"One of my favorite things about this experience was watching the families smile, take pictures and take a step back while we interacted with the athletes," said Dias. "I also had the opportunity to get on stage and officially open the games in front of over a 1,000 people, can you say WOW?! That is an experience I will be talking about for the rest of my life!"
In honor of our fifth year, we celebrated in Massachusetts by giving away five $100 shopping sprees to athletes from around the state.
"Our team had the honor of welcoming Michelle into our store," said Sam Prum, store manager at Natick Mall. "It was an amazing time assisting her and making her Finish Line experience memorable. We made sure to deliver the epic finish as always, and the pleasure was all ours."
On the opposite side of the country in San Francisco, our team brought 23 volunteers for the Northern California Summer Games. We volunteered for the entire weekend and even gave away a few pairs of kicks.
"It's easy in our everyday lives to overlook the impact we can have on someone," said Ryan Hayes, store manager at Yuba Sutter Mall. "That is why I love our partnership with the Special Olympics. Not only do I get a feeling of accomplishment by raising money for the organization during our holiday drive, but we get an opportunity to help hands on and see the impact that we are making."
Just two hours from our corporate office, nearly 300 Finish Line volunteers made their way to Special Olympics Indiana Games in Terre Haute, Indiana. At Indiana Games, a sea of blue took over majority of the volunteer roles Friday helping with everything from aquatics to bocce to track. We brought together store, corporate, distribution center and customer central employees to deliver the epic finish for athletes from across the state.
"I love helping others and giving back," said Derrick Mitchell, senior voice network engineer. "I have made so many friends from volunteering. It's awesome to see the positive attitudes of the athletes. No matter what position they are all smiles. It reminds me to enjoy life."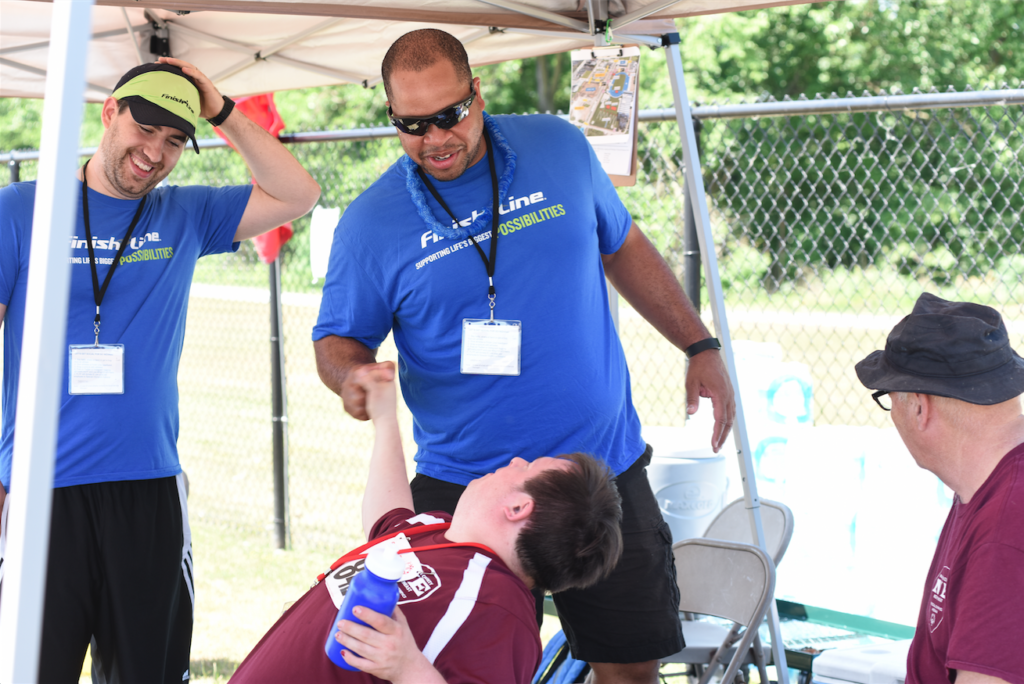 "I've been volunteering at Indiana Games for the past three years and every year is more exciting than the past," said Kathleen Blanchar, store manager at Castleton Square Mall. "My favorite memory from this year was cheering on the track and field athletes. Giving out hugs and high fives to pump them up was truly inspiring."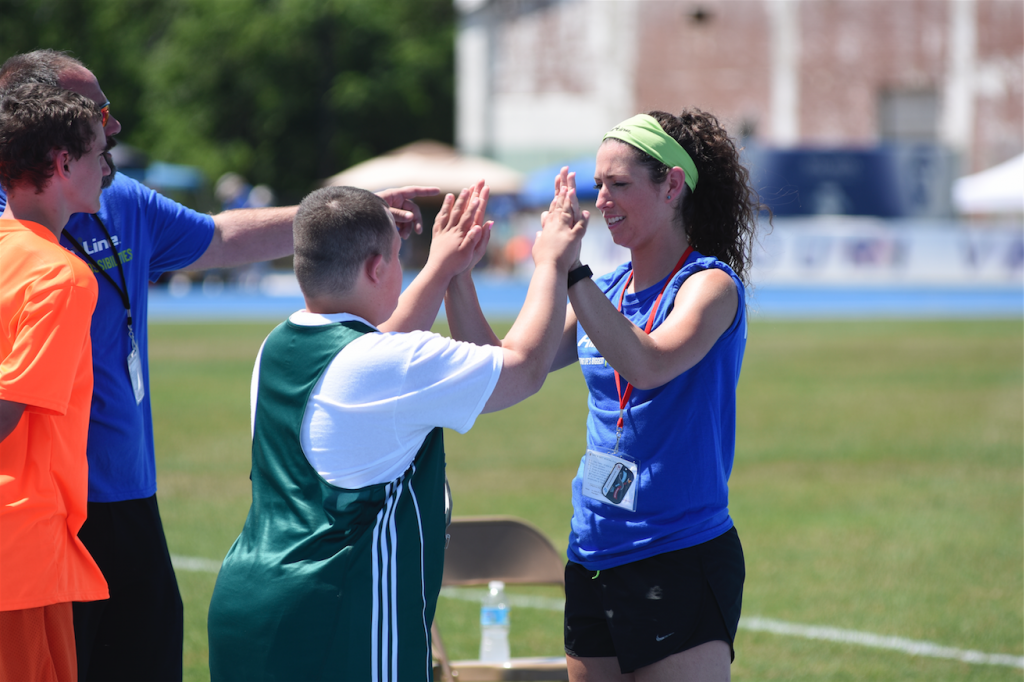 We've been fortunate to volunteer at many events across the country this summer and we look forward to the fall season to continue this amazing partnership. Check out the slideshow below for more pictures from volunteering throughout the summer.
Read Next
https://uat-blog.finishline.com