Finish Line and KaBOOM! Give Back To The Community
Five-year-old Alivia sat anxiously awaiting crayons to be passed out so she could draw her dream playground during the Finish Line and KaBOOM! Design Day last February at the Warren Early Childhood Center.
"I want a playground to play with on with my family!" she wrote with just a few misspellings. Alivia was joined by fifty other preschoolers who scribbled, colored and designed their future playgrounds
In the past six months, Finish Line, KaBOOM! and the Warren Early Childhood Center planned for Build Day where nearly 140 Finish Line employees joined 50 community members to build the playground of these preschoolers dreams.
On April 27, 2016, their dream came true.
That Wednesday morning, 10 Finish Line volunteer Team Leaders arrived on site at 6 a.m. to a misty, cold morning at the Childhood Center. "When we saw all the pieces in the storage container, my first thoughts were 'I am going to be sore tomorrow' but it will be worth it," said Matt Poske, vice president, real estate and store development. Poske is also a member of the Finish Line Youth Foundation board.
A few hours later, about 200 volunteers gathered outside for the Kick-Off Ceremonies. They were armed with hammers, shovels, wheelbarrows, huge smiles and incredible energy ready to build a playground in ONE day!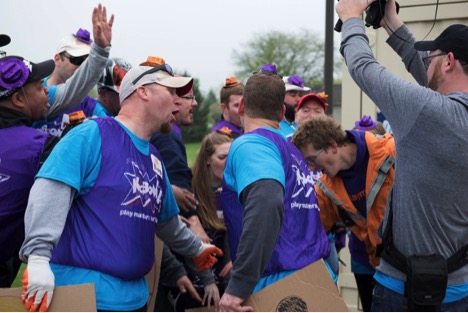 Volunteers were organized into teams ranging from mulch to concrete to playground pieces to painting. Special guests including the Indiana Fever and Mayor Joe Hogsett stopped by to lend a hand and see our mission Taking Pride in the Eastside come to life.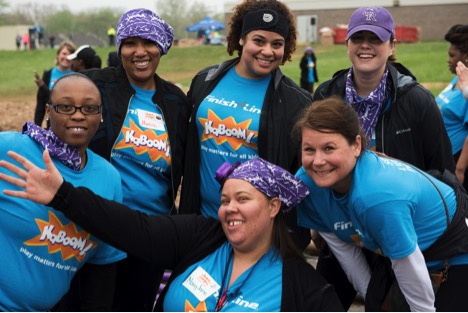 'There was no down time, there was always something to do, something to own. I had our CEO on my team at one point, it was nice I could help direct him and the rest of our team with the planters," said Elizabeth Curet, marketing and merchandising coordinator.
Over the next six and a half hours the Childhood Center's quiet, empty field was transformed into a playground. "When I arrived on site, I was thinking 'How are we going to get this done?' But we made it happen! It was great seeing the hard work come together into something wonderful for the kids," said Kim Sturgeon, distribution center human resource specialist. The KaBOOM! Build Day brought together employees from every facet of our business. From district sales mangers to corporate, distribution center and customer care employees, each one of our teams from the Finish Line family was represented. Together we shoveled concrete, hammered nail after nail, moved hundreds of pounds of mulch and assembled multiple picnic tables and planters.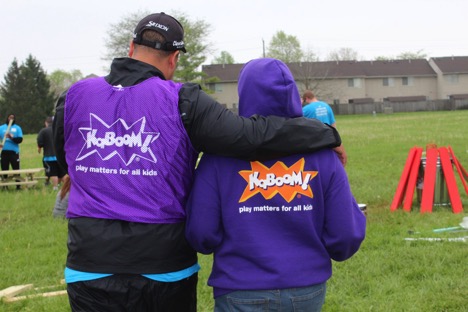 At 2 p.m., volunteers gathered outside the playground to take in a long day's work and a brand new playground. This public playground will be accessible to more than 2,000 kids and give them a new place to be healthy and active for years to come. "Building this playground in an area we care about was special. Every time we drive by and see kids playing and enjoying it, we can smile and know we made an impact," said Poske.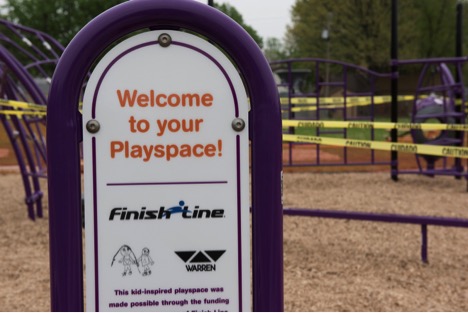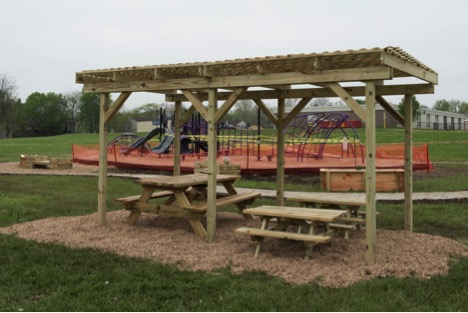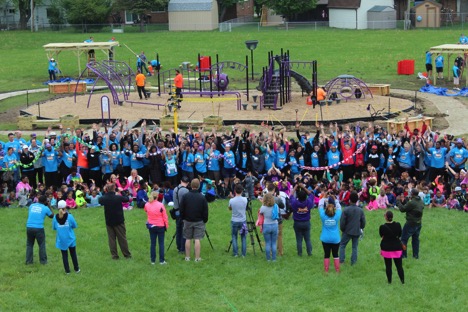 Read Next
https://uat-blog.finishline.com