The Fenty Fur Slide by Puma and Rihanna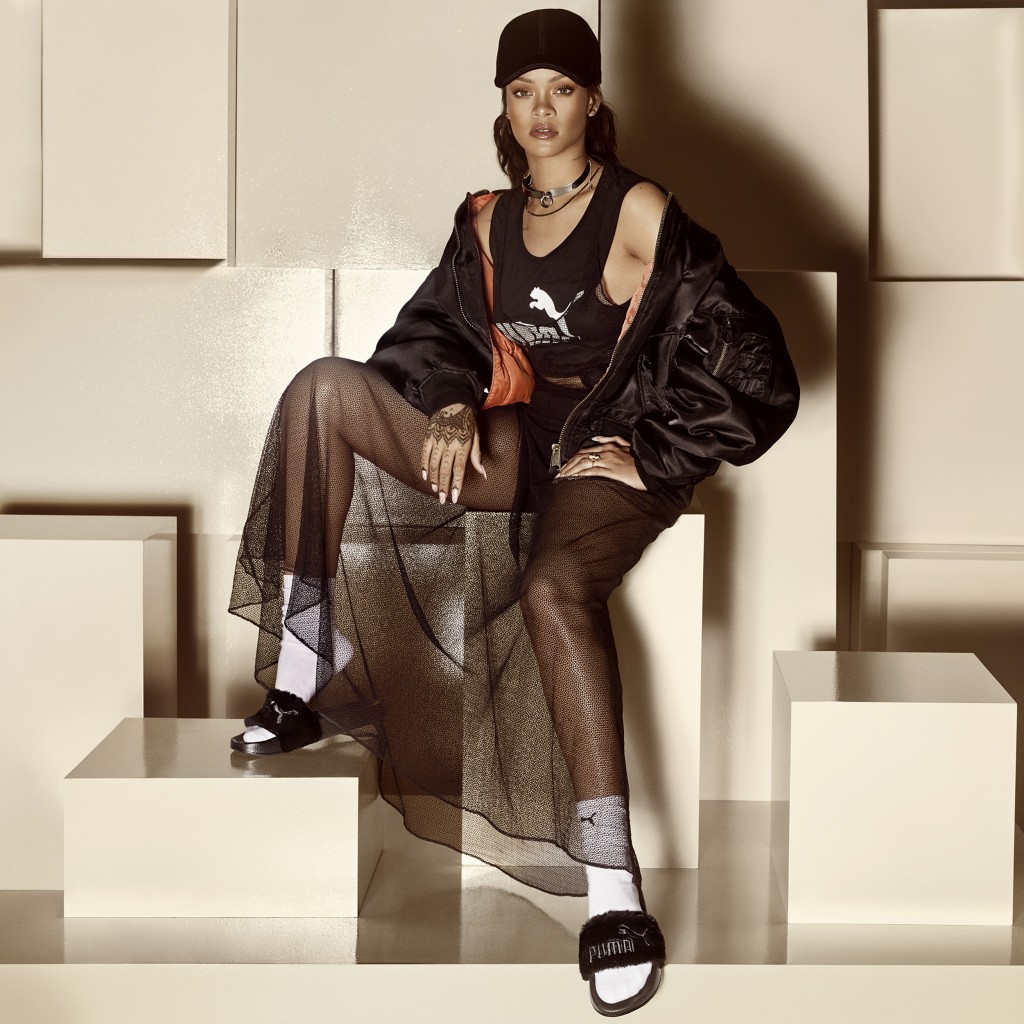 Swerve! Puma and Rihanna are back at it again, and this time they've got the perfect summer treat for those high fashion hang outs. You have probably already seen these on Rihanna herself, but you can soon get them for yourself. On Friday, the Fur Slide will be available in black, white, and shell at Finish Line.
These slides feature a smooth satin foam backing and a sassy faux fur strap with the Puma logo embroidered on the top. These bold details on a sporty classic make this an easy choice not just for the pool, but also for a plethora of fashion scenarios off duty.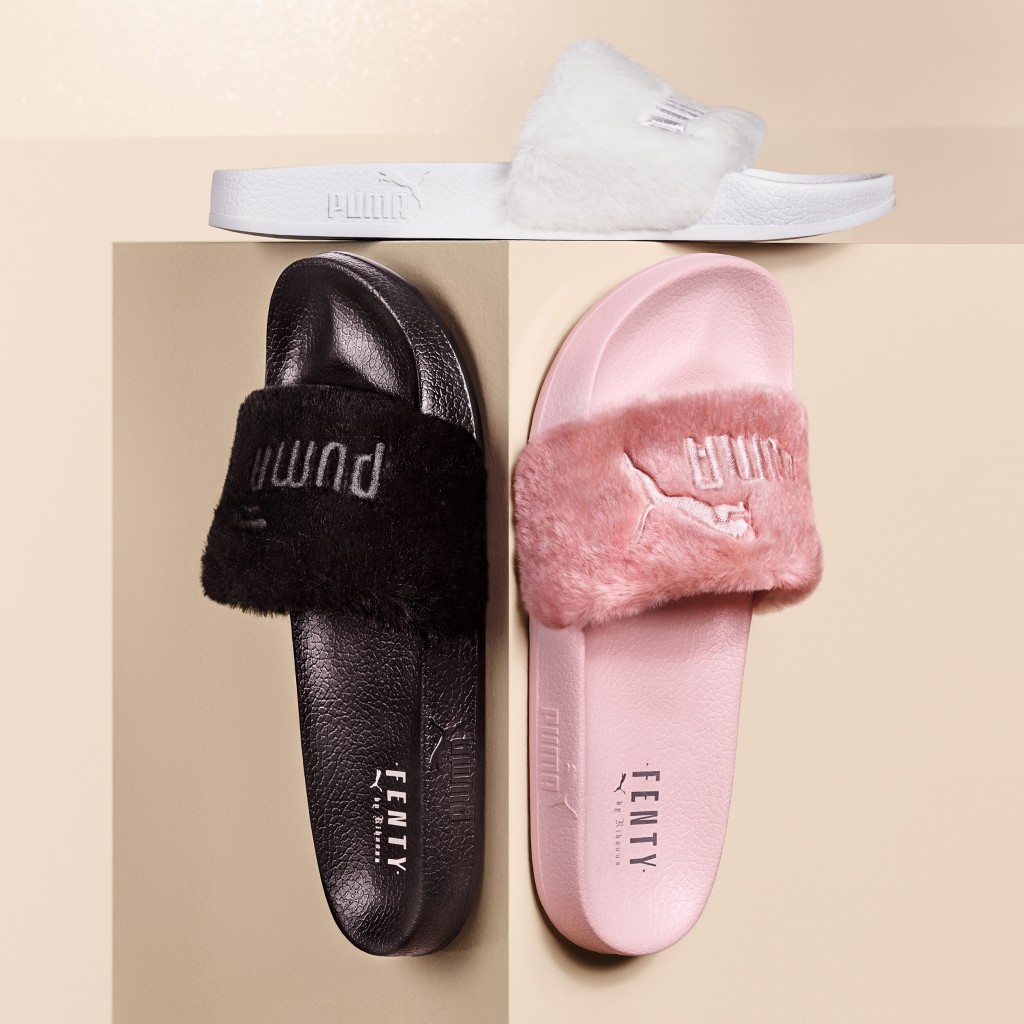 So far, everything Rih Rih has touched has turned to gold. Her momentum with Puma has been in the works for almost a year. It all began with the Puma Creepers that dropped twice last Fall and sold out quickly both times. Then earlier this year, futuristic vibes were added to sneaker collections around the world with the Puma Fenty Trainer. Ever since Rihanna donned her slides on IG, everyone has been trying to get a piece of her eclectic style.
Must be love on the brain! For those of you daring enough, the Puma Fenty Fur Slide will be available at FinishLine.com on 4/22 at 10am ET. Set your alarms.
Read Next
https://uat-blog.finishline.com