That time of the year is finally here; yes, it's time for family vacations! Nothing can be more fun than spending some quality time with the better half and the kiddos on a relaxing vacation, but we also understand the high stress that comes with preparing for the vacation. Packing is usually one of the most stressful processes, constantly double and triple checking that you have not forgotten anything that you are surely going to need. But don't let the stress get to you, because we are here to help. No matter if you are hitting the beach, the slopes, or wherever, Finishline.com has a few accessories that will make your vacation life as stress-free as possible
1. Oakley Large Carry Duffel Bag
To start things off, you are surely going to need a healthy sized bag to carry all of your clothes and any other stow-away items that you will not need while traveling to your destination. The Oakley Large Carry Duffel Bag is a great option, featuring a sizable main compartment that can store up to 41 liters of your vacation essentials. This bag comes equipped with additional zipper storage compartments for your smaller items, which will also help keep you organized so that you do not leave anything behind. A padded shoulder strap is another great feature of this bag, so even if you do utilize all 41 liters of storage, you won't be hurting when hauling around all of that luggage.
2. Adidas Originals Slater Sackpack
If you are going to be traveling by plane to your next vacation destination, the adidas Originals Slater Sackpack will definitely save you from a headache or two. Remembering to have everything you need to get through airport security can be hard enough if you are traveling alone, but bring the whole family along, and that becomes exponentially harder. This sackpack from adidas Originals will keep your mind at ease at the airport, easily organizing everything you need to get you and your family safely on the plane. Identification cards and such can be stowed in the zipper pouch for easy and quick access, while the larger compartment can carry snacks, iPods, magazines, and whatever else you need to keep yourself entertained during the flight.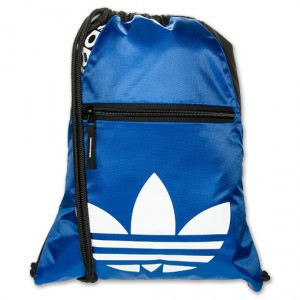 3. Homemedics myCharge Summit 3000 Portable Charger
One of the scariest feelings you could have is being in an unfamiliar place with a dead cell phone, especially if you find yourself lost or separated from the family. However, the Homemedics myCharge Summit 3000 Portable Charger will prevent this from happening, ensuring that you and your family's phones will always have juice. This essential item can charge an average smartphone two times off of a single charge, and you can plug up to three phones into the system so you can have the whole family charging at once. Less than five inches long and three inches wide, this portable charger will hardly take up any room, and give your family the piece of mind of staying connected.
Read Next
https://uat-blog.finishline.com