Essentials for Football Training
Now that August has rolled around, two things are a given: it's going to be just as hot as July, and football will be back on schedule. For athletes of the sport, both of these developments go hand-in-hand, in addition to the return of two-a-days. Taking that into consideration, it's nigh impossible to be fully ready to battle with these factors, but that shouldn't stop you from preparing nevertheless.
1. Cleats
Unlike basketball sneakers, a breaking-in period is nonessential when it comes to football cleats. If anything, too much wear often leads to too much tear, and in the case of cleats, you can't afford to lose traction on account of the spikes being worn down. Re-up this upcoming season with a new pair to get a jump on the competition. Check out the Men's Nike Zoom Code D Football Cleats to stand up to the competition.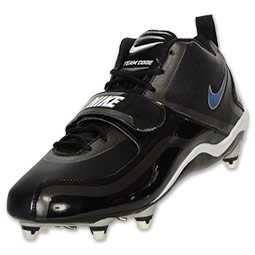 2. Gloves
All it takes is a quick glance at the hands of players on the football field, and you'll immediately notice that most everyone, even the quarterback, is wearing gloves. Being that football is quite the contact sport, the need for gloves exceeds its obvious use for catching passes. Protect yourself, and in this case, your hands with some new gloves.
3. Socks
Sweat and feet are an unpleasant combination, and frankly, there aren't too many sports that maximize the adverse effects of the situation than football. While changing your socks early and often is probably the best method to combat the possibility of athlete's foot, it couldn't hurt to invest in a decent pair of sweat-wicking and breathable socks. Look no further than the Nike's Dri-FIT Performance Crew Socks.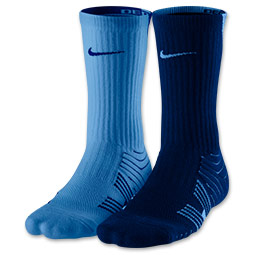 4. Backpack
Gotta have something to throw all of this new and essential gear into, right? No need for something too bulky or compartmentalized. You're keeping your essentials to a minimum, and your carrying case for everything should follow suit. The adidas Originals Sling Backpack backpack is just the one to go with.
Read Next
https://uat-blog.finishline.com