Demaryius Thomas on His Pursuit of Style
When you're Demaryius Thomas, the top WR on the reigning Super Bowl Champion Denver Bronco's, people take note when you enter the building. For Demaryius, that means he has plenty of opportunities to meet fans and "put a smile on their faces and make everybody happy."
"You want people to look at you as a great person, not just a great football player," Thomas says. 
After growing up and playing college football in Georgia, Demaryius has found a home in Denver. He's spent the better part of the last 6 years in Colorado and has become a fan favorite due to his work ethic and personality. Whether at the driving range or on the football field DT has the same philosophy, "Whatever I put my mind to, I make sure as hard as I can to try to achieve it." 
Be sure to check out the latest edition of Finish Line's Pursuit of Style featuring Demaryius Thomas in the Under Armour 24/7.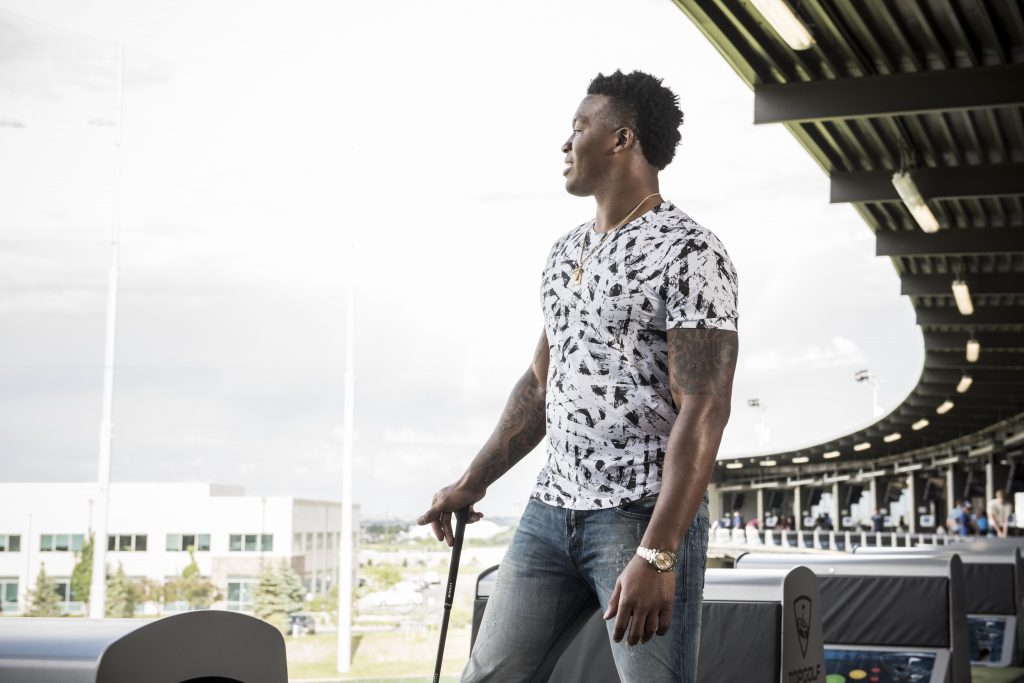 Read Next
https://uat-blog.finishline.com