College Football Week 2 Welcomes You
College football is back, and there could not be more excitement. We soaked it all in last weekend and are ready to it all over again. There were some key learnings from Week 1 that riled us up even more for Week 2. Take a look below for some of our thoughts on the current state of college football.
Our 5 Biggest Takeaways From Week 1
: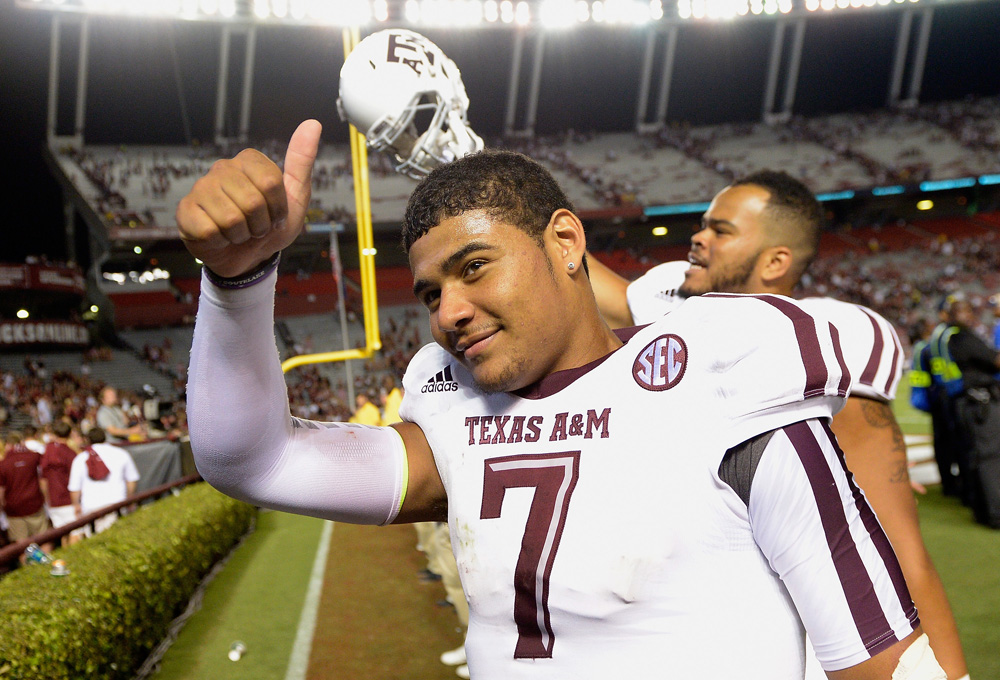 1. Meet Kenny Trill
The Aggies of Texas A&M didn't miss a beat with the debut of Kenny Hill last Thursday night in Columbia as they ended the Gamecocks' 18-game home win streak. Hill passed for 511 yards and 3 touchdowns and made it clear that Coach Kevin Sumlin is building something pretty special down in College Station.
2. Too Close for Comfort
Some of this year's National Title contenders received some legitimate scares during college football's kickoff weekend. Alabama and Florida State both found themselves in close games in the 4th quarter, leaving each of their fan bases on edge. Each eventually came out victorious.  
3. The Trojans Are Back
It's been a few years since Southern Cal was a heavyweight on the college football scene and they may have very well returned.  Their 52-13 pummeling of Fresno St. showed this 2014 team isn't messing around. Cody Kessler returns with much more confidence and experience, ready to lead his team in a deep Pac-12.
4. The Pac 12 is Better Than the SEC
From a depth perspective, the Pac-12 is loaded with talent from top to bottom and possesses some of the most outstanding quarterbacks throughout the college football landscape. Whoever takes the conference title will no doubt be in the National Title contention as well when all is said and done.
5. Year of the Bulldog?
It came against a team trying to reload, but Georgia on Saturday put on a clinic during the second half against Clemson, beating the Tigers 45-21. If star RB Todd Gurley can stay healthy, the Bulldogs certainly have a high ceiling and a chance to stand among the college football elite.
5 Things We Are Looking Forward to in Week 2:
1. Trojans vs. The Farm
This match-up is almost too much for a Week 2 showdown, but USC will head to The Farm this weekend to play Stanford in a battle for Pac 12 supremacy. Two outstanding quarterbacks will be on display in Kevin Hogan and Cody Kessler, and their play will very much dictate the tempo and momentum of the game. How much Stanford will miss Tyler Gaffney with his departure to the NFL remains to be seen. He was their work-horse last year and was nearly unstoppable at times.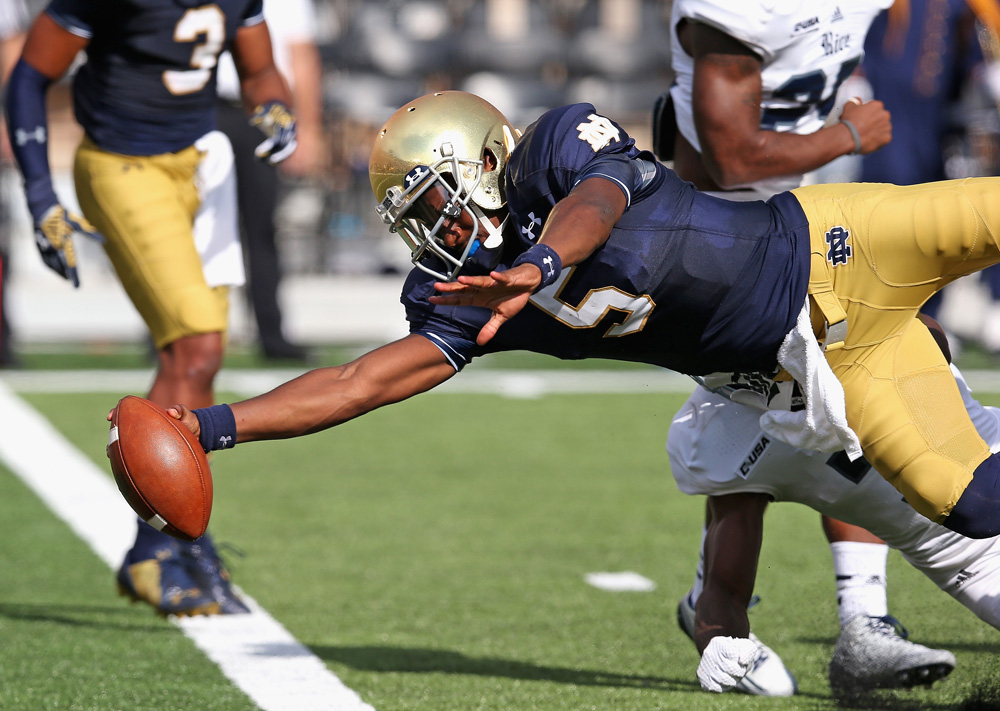 2. Notre Dame's First Test
Michigan won't bring the same fire power to South Bend as in year's past, but that doesn't make them any less dangerous. They are still a well-coached football team, and Irish QB Everett Golson will have to show the year away from football hasn't made him rusty.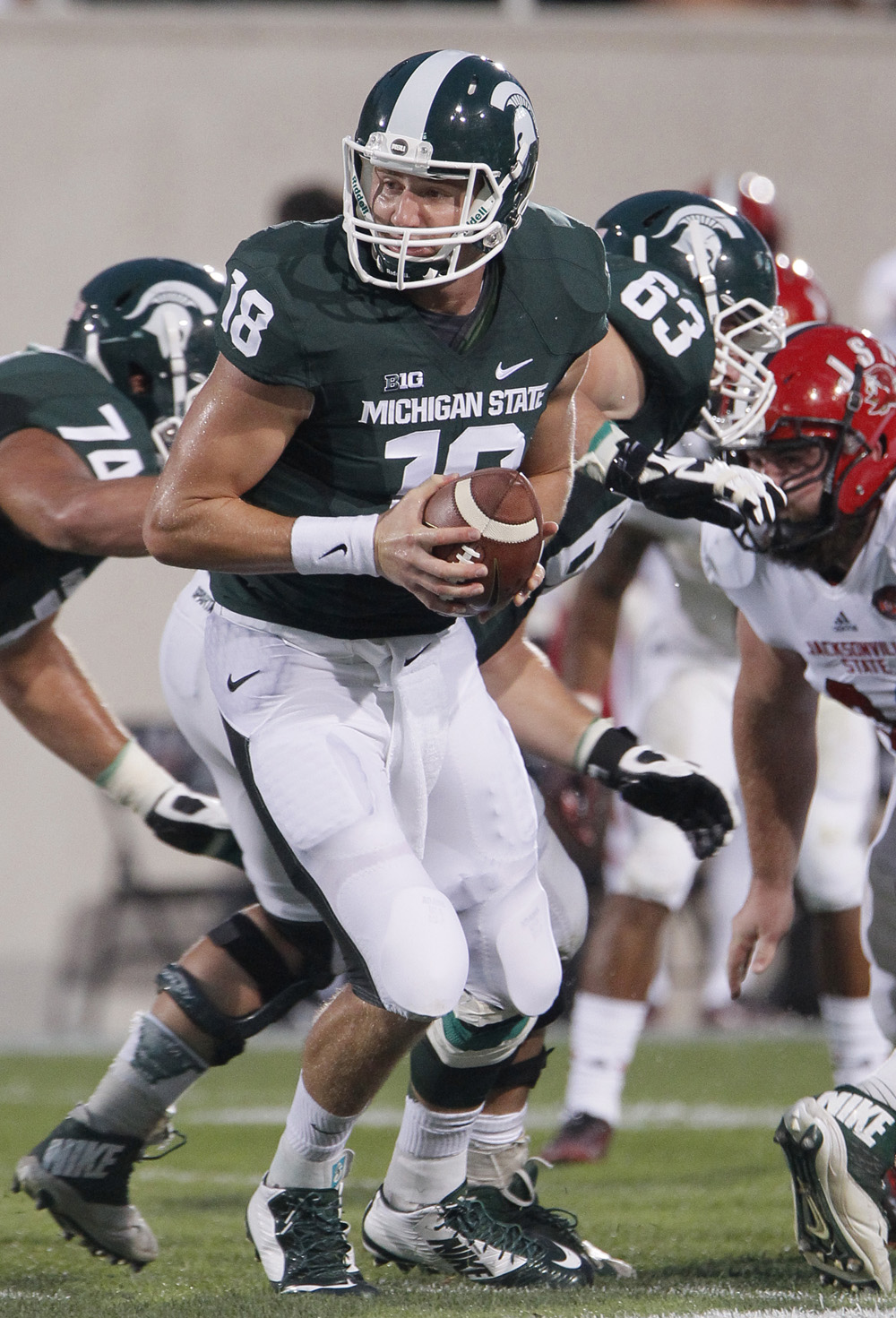 3. Sparty Party at Autzen?
With the injury to Braxton Miller, many anointed Michigan State as the new frontrunner to win the Big 10 title. The tools are certainly there for the Spartans, but they will be tested in every way possible by the Ducks. It will be a battle of styles as the power game of Michigan State meets the speed and finesse of Oregon. 
4. Rebel With a Cause
Ole Miss has talent, and not just a little bit. Not since the Manning days (The Eli Ones) has Oxford buzzed so loudly about the promise of their young teams. After a couple stellar years on the recruiting trail, that promise is finally beginning to show itself on the field.  
5.  Time to Bounce Back
Florida State, Bama, and Ohio State need to use this weekend to get things turned around. Alabama and the 'Noles should have no issue however the Buckeyes will face a much taller task in Columbus against the Hokies. It was a slow start for these three teams in Week 1, and will use Week 2 to get confidence back and momentum going.
Read Next
https://uat-blog.finishline.com