Baller on a Budget: Fresh Doesn't Always Mean New
The sales team probably won't be very happy with me for saying this, but I feel like I have to tell you that you don't need to cop every Jordan launch that comes across your news feed. Instead of buying a new pair of shoes every week, we just have to start taking better care of what's already on our feet.
A new pair of Jordans or LeBrons can run you upwards of $150/pair, and that is an expense that not all of us can afford. So rather than setting a reminder for every new release, I simply bought my all-time favorite shoes, the classic Jordan 1 Lows, got as much use out of them as possible, then applied a couple quick steps to have them looking good as new: 
1. Start with a toothbrush dipped in some dish soap.
2. Scrub hard to get the deep dirt out (especially if your shoes are as beat as mine.)
3. Go with a Mr. Clean Magic Eraser for the nasty scuffs.
4. Use any household cleaning ingredient for the white on the shoes — no bleach (could ruin the other color fabrics).
5. Swap out the laces (or just put them in the washing machine).
6. Insert some New Ride Force Field Toe Box De-Creasers to protect against creasing.
BEFORE: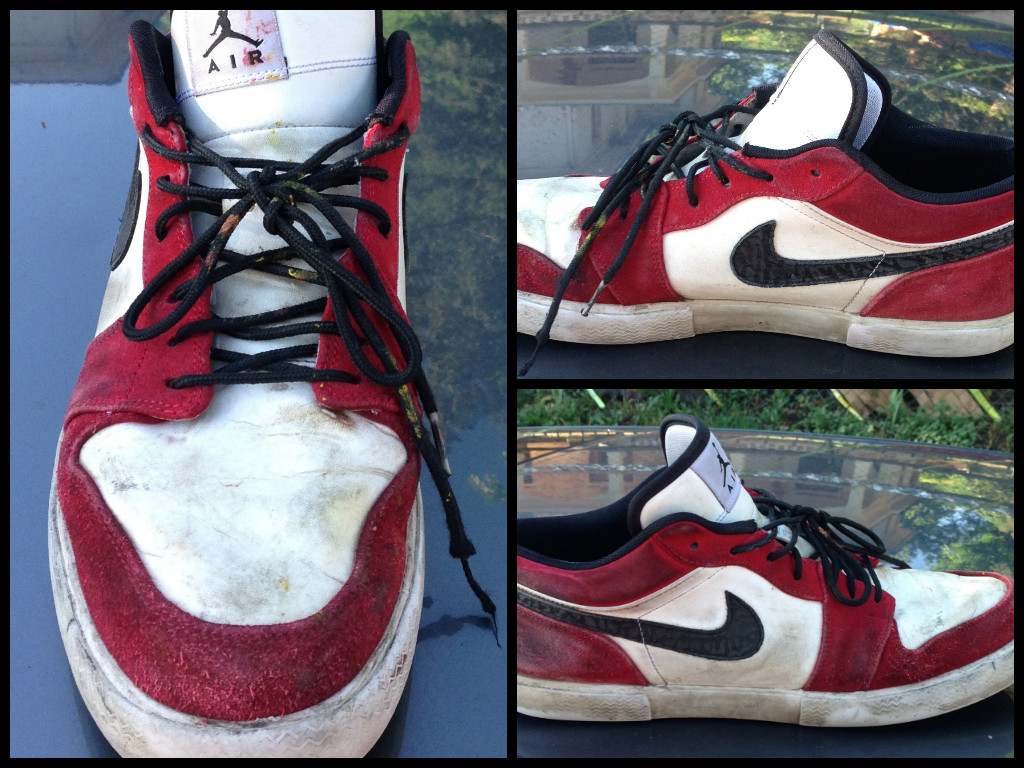 AFTER: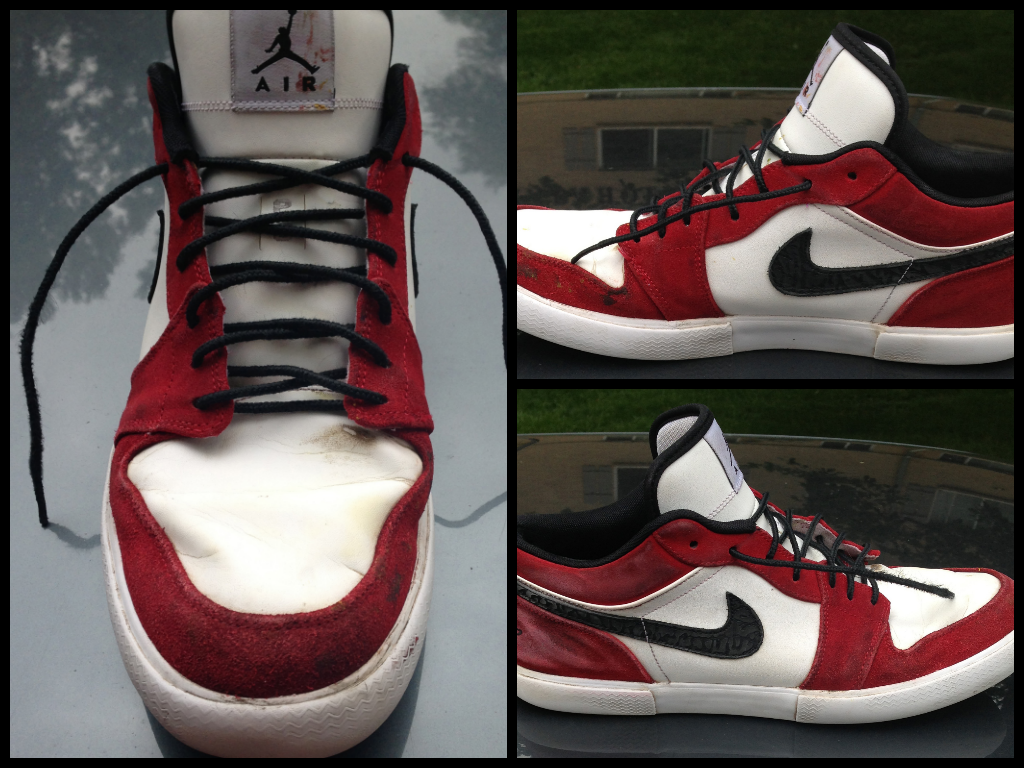 Six steps and a couple dollars later, I'm looking good, head to toe, and can still afford to eat dinner tonight. I call that a win on all counts. 
You can grab all your shoe cleaning essentials at finishline.com
Read Next
https://uat-blog.finishline.com