Air Reinvented with the Air Max Camo Pack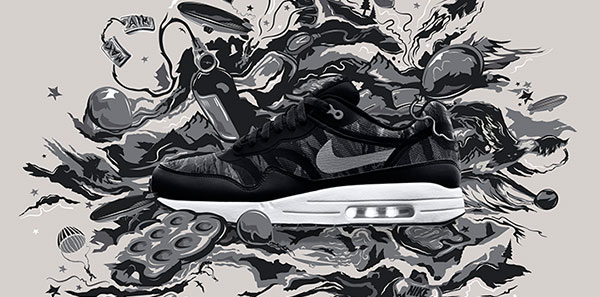 With the Nike Air Max having been around for as long as it has, you'd think they would have run out of ideas regarding what to do with the line of sneakers, especially when it comes to what new colorways to implement. For Nike, new ideas are no big deal. 
For the Camo Tape Pack Nike released for Air Max silhouettes, the inspiration was simple. Camo is in, and has been for quite some time now, so it was a no-brainer, at least for Nike, to implement camo on some of their most beloved and classic sneakers.
Regarding the tape aspect, that was just a matter of Nike putting to use some technology they had lying around. Using Hyperfuse to lighten things up, you can't just slap some stitching in between panels. It just doesn't work like that, so some special tape was used in its place to bridge the gaps and bring back the feel of the silhouettes. 
Available at FinishLine.com now, you can check out the variety of kicks in the Air Max Camo Tape pack while supplies last.
Read Next
https://uat-blog.finishline.com