Air Jordan 11 Low "Citrus" are Back & Energized for Summer
This colorway will speak for itself this summer. The white and citrus combination will compliment the look you feel most confident in, while grabbing anyone's attention on or off a court. Whether you're sporting something athletic or street-style casual, this OG Air Jordan design will not let you down.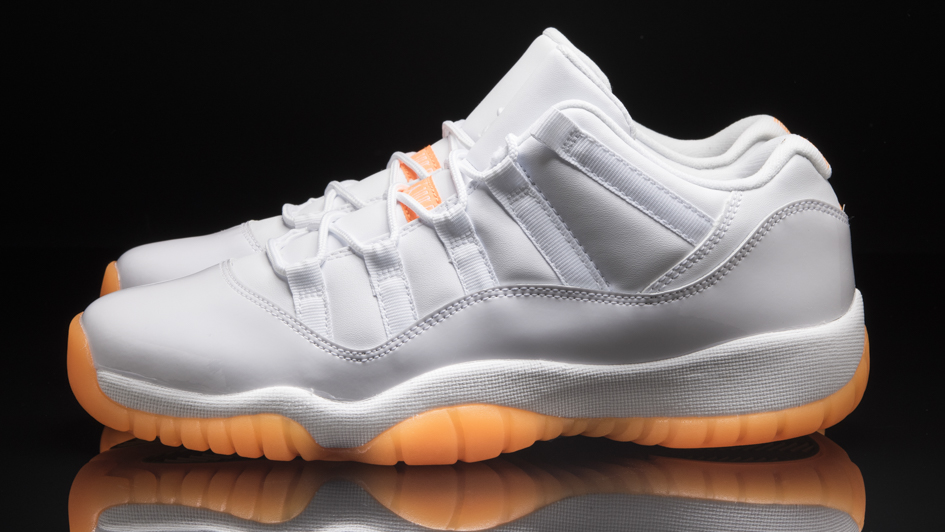 We last saw the 11 Low "Citrus" back in April, 2001. With a clean, bold appearance, these Jordan's are an everyday sneaker for girls (and let's be honest, dudes are grabbing them too) who love vibrant style. Can add energy to any get-up and will keep the feet happy while enjoying your summer days.
With the low design, this sneaker can accentuate a basic t-shirt with cuffed jeans or shorts and of course any gym or workout ensemble. They're versatile even with the bold, citrus bottoms, you can play around with color schemes and match them to what you feel is best with your summer threads. Either way, you'll be looking fresh.
Perfect timing when brining these Retro 11 Lows back to the shelves, because nothing says "summer" like a new pair of Air Jordan "Citrus" sneakers.
Pick them up Saturday at FinishLine.com
Read Next
https://uat-blog.finishline.com