7 Awesome Accessories for Autumn
Your socks have holes in them and your flat brims just aren't cutting it as far as keeping your ears warm. Here are 7 of Finish Line's top accessories that are appropriate for Autumn.
7. Nike Elite Anti-Blaster Lightweight OTC Running Sock
Price: $28
It's getting cold out, and you might want to keep putting in miles so you don't put on the holiday pounds. Nike's Over-The-Calf Elite Socks will keep you warm, wick-away sweat, and compression on the calves helps prevent soreness the next day—it's science. The $28 price tag might seem high, but you will be a believer after you take them for a run. After all, the right socks are just as important as the right kicks. 
6. Nike Hyper Elite Basketball Socks
Price: $18
Is there a more stylish sock in the game right now? Probably not, especially between the vibrant color options, great design, and incredible comfort. The Nike Basketball Elite socks are a must-have, whether you are sinking jumpers in the gym or channel surfing on the couch. Thank us later.
Price: $20 – $23
Tailgating is so necessary—regardless if you can't feel your face. Rep your squad in style and keep warm in the process. The New Era beanies are a must-have for any fan, and your girl digs your messy hat hair after the game. 
4. Nike Hoops Elite Team Backpack
Price: $70
Hoops season is about to tip-off. Getting your kicks and other game essentials to the gym should be done in style. Team Swoosh has you covered. Suffer from success when your teammates are bugging you about where you got your bag.
3. Nike Thermal Headband and Glove Set
Price: $35
Winter is approaching and staying warm is the motto. Nike's Therma-FIT fabric will keep you warm enough to run outside when you can see your breath. When a 5K isn't on the agenda, these will be the essentials that will get the job done when you need to blast annoying neighbors with snowballs. (Disclaimer: Finish Line does not endorse snowball violence.)
2. Casio G-Shock Digital Watch
Price: $99 – $150
Yes, we get it, everyone can check their cell phone to see what time it is, but nobody has ever received style points for that. G-Shock watches are a timeless piece that blurs the line of casual- and athletic-wear perfectly.
1. Adidas Team Speed Shockwave Socks
Price: $15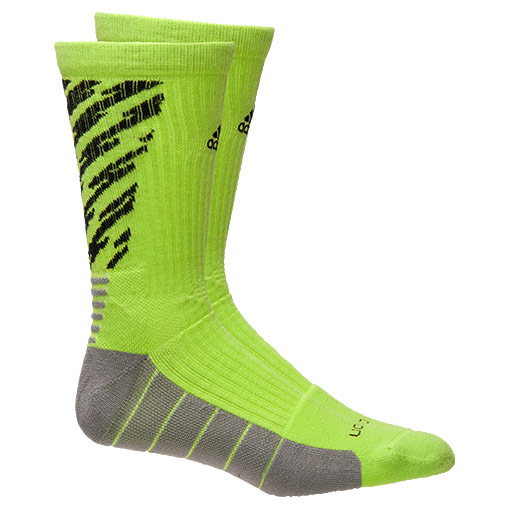 Volt—it looks awesome and it's not going anywhere. Plus matching your socks to your everything is kind of lame. Not only will you stand out, but you'll stay warm too. Their CLIMATE technology will keep your dogs comfortable no matter what's at task.
Read Next
https://uat-blog.finishline.com