2015-16 NBA Sneaker Signings & New Endorsements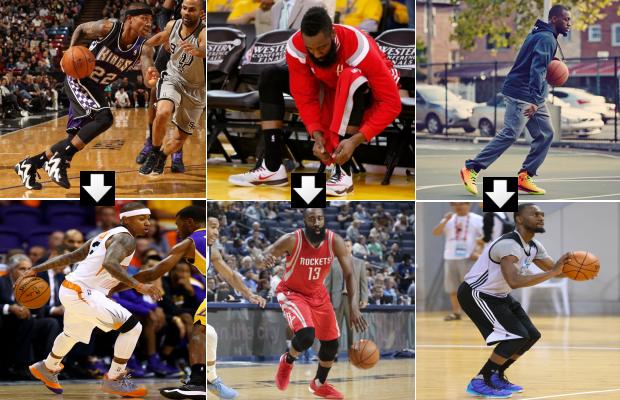 With basketball sneaker popularity at an all-time high, a player's sportswear endorsement moves seems just as talked about as trades to different teams.
October 1st has come and gone and that date is widely seen at the deadline for sneaker deals to be finalized before the NBA season starts. Along with the incoming 2015-16 rookies looking to get their first, big check even before playing a minute of professional basketball, this off-season there was a handful of high-profile NBA players who didn't re-sign with their current sportswear brands and opted to push their talented feet into some new footwear.
All that said, we put together this feature to serve as a resource for the most recent sneaker endorsement contract changes in the NBA as well as notable 2015 rookie brand signings.
Read Next
https://uat-blog.finishline.com