11 Basketball Shoes to Watch for this Season
With the NBA season in full effect now, it's a good time to breakdown what will be the interesting footwear trends and stories going on throughout this season. Let's waste no time and get into it.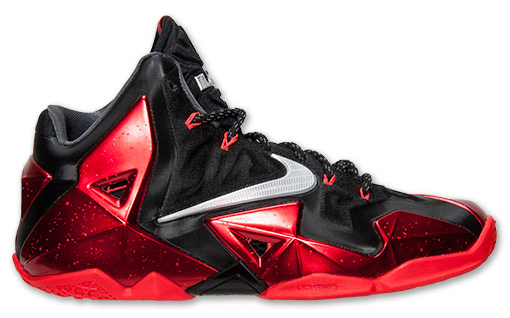 The LeBron XI is coming first on this list, because it is already out and available. It is important because it is a departure from the past four LeBrons by switching up the ride and going to an internal cushioning system of Lunar and Zoom Air, as opposed to the previous iterations of an exposed external air bag. In the upper, Nike has brought back the Foamposite construction technique to provide an "armored" fit, which is a great move, as opposed to using Foamposite only for NSW and retro releases. It was time to give the technology its proper use on the court instead of just being in the streets. The LeBron XI is also the lightest LeBron to date, which could help propel LeBron to new heights. This brings me to the most important reason why we should watch the LeBron XI this year; he could win his third straight NBA championship in it. It has been almost decade since the last three-peat in the NBA, and to say the Heat have a slight chance of accomplishing would be a lie. You can bet if this happens, the LeBron XI will see a dope pack to celebrate it.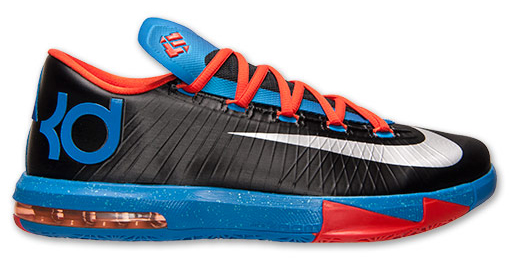 Since the KD VI launched so early this year, there has to be something else that Nike has up their sleeves to help keep the product exciting in the overly competitive market. Most signature basketball shoes roughly have an eight-month product cycle, from October to May. This shoe released in July, and its cycle is far too long to result in the same shoe. It wouldn't be surprising to see some sort of elite or special edition shoe introduced early next year. I am sure it is a huge reach, but I wouldn't be that shocked if the KD VII launched in time for this season's Playoffs.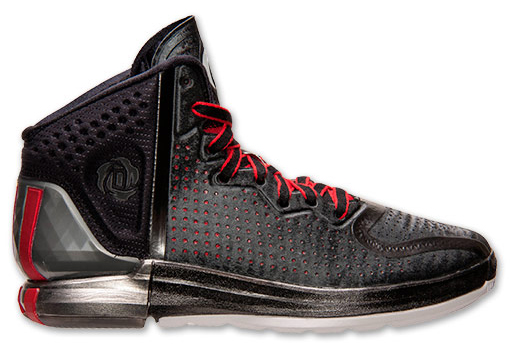 All eyes are on Chicago this year to see how Derrick Rose recovers from his season off. You can bet all eyes from Portland and Germany are watching him, as well to make sure investments are payed off. The adidas D.Rose 4 might just be the best signature shoe the company has ever created for one of their basketball players. If Chicago truly is the only team that can give the Heat a run for their crown, then this shoe will be gracing a very well-deserved and highly publicized stage.
The Hyperdunk has become the staple team shoe in the NBA, and sadly it is becoming unnoticeable. The shoe has lost a little bit of its luster over the years, and it is in need of a revolution. It will be interesting to see if that happens this year or if another namesake comes in and replaces it. I personally hope for the revolution.
Custom Shoes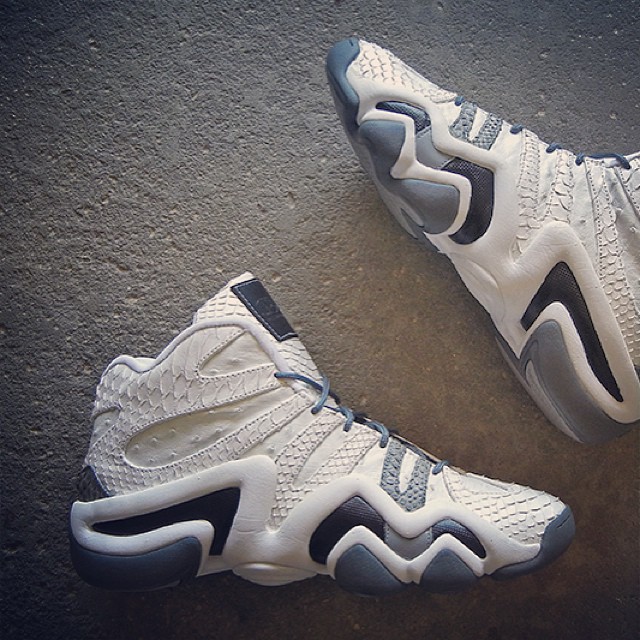 This year may just be the year of the custom. What was once a hot trend is now just a part of the game, as players are reaching out to all of the best custom shoe designers to craft them up something special and unique. The work of JBF, Mache and many others have already graced many courts, fields and stages. It will be great to see what and with who they have in store for this season. What will be interesting is to see how the major companies react. NikeID has grown substantially in the past few seasons by offering more performance and exclusive colorway options, but it seems they are going to have to offer an exotic leather section if they are going to keep their players from going to their competition.
Jordan Melo M10
Hands down the Melo M10 is the best signature shoe that Carmelo Anthony has ever been blessed with. Finally, the brand continues what was great about their halo shoe, the Air Jordan XX8, and passes it down to their other signature lines. Albeit, it is a little literal. The Melo M10 using the sole unit from the Air Jordan XX8 brings an extreme performance element to the Melo line that seemed to be lacking from the past few iterations of the shoe. This shoe is set up for serious success. It will be seen by the NBA's biggest market and has potential to see a very serious playoff run if the Knicks can build off of what they did last season.
Future Signature Lines
One thing we have to watch for this year is the growth of young NBA talent that deserve to have their own signature line; in particular are Blake Griffin, Kyrie Irving and James Harden. What is interesting about these three players is that their own shoe companies haven't built them with as strong of a brand as outside companies like Pepsi, Kia, and Foot Locker have. These companies have given these players a high amount of visibility that is usually first created by the shoe companies. At the same time, these players are still excelling on the court and are teetering on the edge of being able to demand their own signature shoe. This season may just create that breaking point for those players. If Amare Stoudemire can have a signature shoe, these guys should have one too.
Players with New Signature Lines and New Companies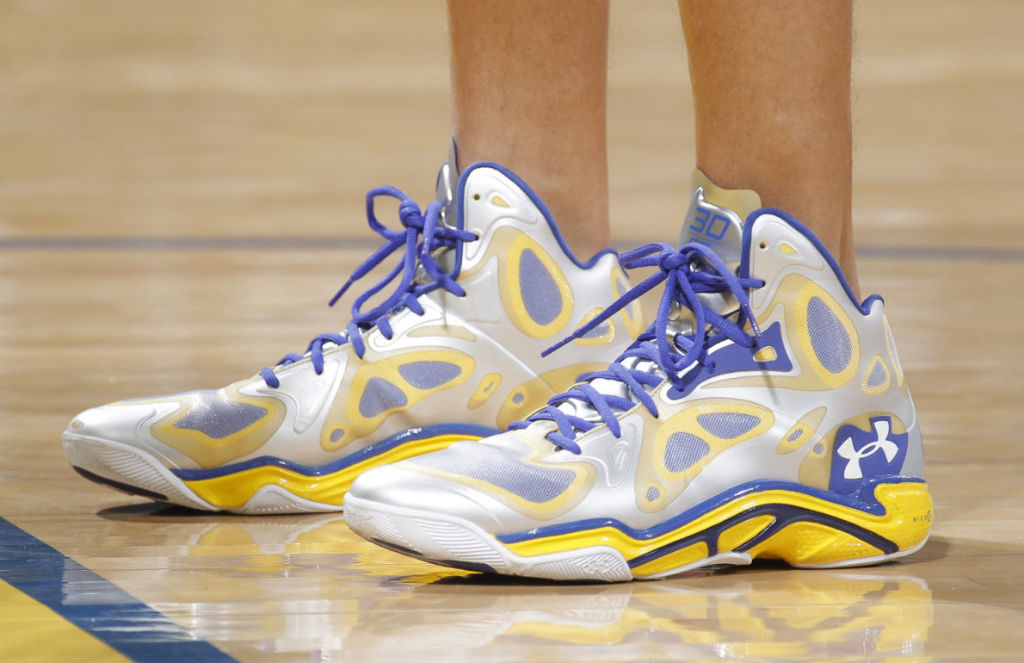 Steph Curry and Rajon Rondo have recently left Nike to venture into their path of superstardom. It will be interesting to see how their impact is. Will it be immediate? Will it help pull in new consumers to the brands? Will it grow the brands sales both domestically and foreign? Only time will tell on those questions, but I will say it is great to see the basketball landscape get more competitive.
Li-Ning Way of Wade 2
The Way of Wade 1 might be one of the most popular signature shoes to ever have never been fully released. It created a bit of hysteria and popularity for Li Ning that it hadn't seen since it first announced it was coming stateside a few years ago. Now with the release of the WoW2, they have a chance to capitalize on it, and they have a few key things going for them outside of a three time NBA Champion wearing it. The main thing is that it is one of the only signature shoes on the market that is fully leather. Most signatures have left the quality material behind in the process of changing to hybrid materials that are thinner and lighter. The WoW 2 offers something that many consumers have been asking for. If they launch the product properly, they will pull in a large group of consumers that could bring a much needed domestic growth to the company.
Nike Kobe IX
The signature line that created the most noise over five seasons ago by shifting to a low-cut is now going back to its roots as it grows in height to a mid-cut. No official details have been released on the shoe, but early wear test samples show the height coming in roughly at the length of last years KDV. While this is a huge shift for the line, the most exciting part of this shoe is that the rumor mill is pointing at it being a FlyKnit construction.
Air Jordan XX9
The shoe I am most excited for this year is the Air Jordan XX9. Many consider this past season's XX8 to be the best performing Air Jordan of all time, and I don't want to live in a world where the XX9 doesn't at least equate the performance of its predecessor. From an aesthetic side, the XX8 was the most dramatic shoe the league saw all last year. The XX9 is either going to evolve that look or go in an all new direction. I predict the latter. No matter what, I cannot wait to see what is coming for the greatest signature basketball line of all time.
Brett Golliff, footwear extraordinaire, is founder of BrettGolliff.com, contributor for Complex, and has previously designed for New Balance. Check him out on Twitter and Instagram.
Read Next
https://uat-blog.finishline.com